News
News
Kevin Gibson of PM Group and Process Class of 2011 talks to Final Year Class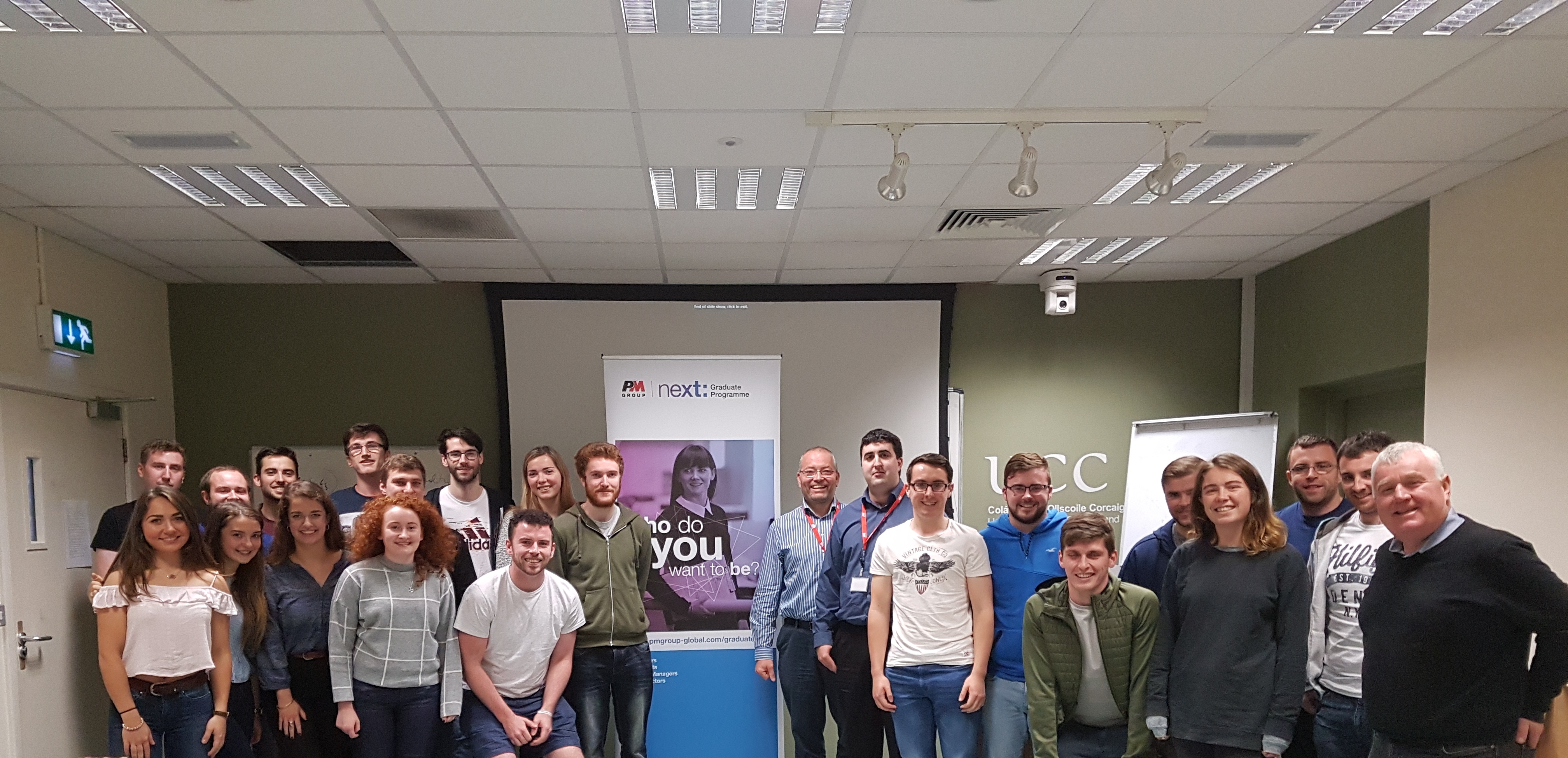 Kevin Gibson from the BE(Hons) Process & Chemical class of 2011, now working with PM Group, came to UCC on Monday, 18th September 2017 with Peter O'Sullivan of PM Group to speak to our Final year class about Design Considerations for Buffer Solutions in Biopharmaceutical Design.
Kevin was short-listed for the IChemE Young Engineer of the Year Award three years in a row, in 2012, 2013 and 2014!
This was facilitated by Dr Denis Ring who is Module Coordinator for the PE4001 Advanced Process Design module. Thanks to the Final Year Process engineering students for their attendance and attention.
For more on this story contact:
Anne-Marie McSweeney T: 021 490 2389 E: a.mcsweeney@ucc.ie