PhD Candidate Profiles
PhD Candidate Profiles
About this section
Listed below are profiles of several of our current PhD candidates. These profile sections will be updated annually. This is an opportunity to get to know some of our current PhD candidates and learn a little about their research interests. Scroll down the page or click on a name above to go directly to that profile.
Melissa Meyer
Melissa Isabella Meyer is a PhD candidate in sociology whose research focuses on social pathologies, particularly anxiety and depression, amongst young adults in Ireland from a bio-psycho-socio perspective. She holds a BA in journalism and media and a BA: Honours in criminology from The University of the Free State in South Africa, as well as a BSocSci: Honours in psychology (equivalent to U.S. Masters), and an MPhil in criminology from the University of Cape Town.
Her interests include but are not limited to: transdisciplinary research, sociology, criminology, penology and correctional structures, psychology, victimology, forensic psychology and the study of deviance, teaching and mentoring, and online culture.
Michael Rose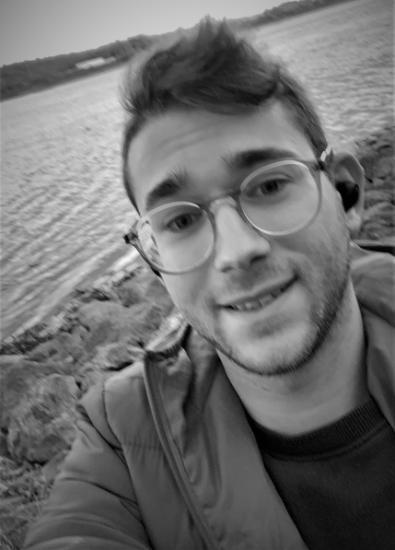 "After a BA in International Politics at Aberystwyth University, I took an MA in Legal and Political Theory at University College London. Before starting my PhD at UCC in 2020, I worked briefly as a Research Analyst for a legal directory and held several coordinating roles as part of Extinction Rebellion UK at local and regional points.
My interdisciplinary project, supervised by Tracey Skillington and Laurence Davis, aims to critique/undermine the prevailing state-centrism in research exploring the ongoing crises of genocide and displacement facing Rohingya people. Using a form of situational analysis, I'm seeking to map subjugated meso-level discourses oriented around Rohingya emancipatory collectives. Methods for data collection include interviews, surveys, and document gathering. I am particularly interested in methodological praxis and the critical potential of Deleuze-Guattarian relative deterritorialization. My research is part-funded through an Excellence Scholarship by the College of Arts, Celtic Studies and Social Sciences." - Michael Rose
Emily Phelan
Emily Phelan is a PhD student in the Department of Sociology and Criminology here at UCC. Previously completing the MA in Criminology where her thesis focused on the privacy and security risks surrounding the Internet of Things (IoT), she then continued her research to PhD level to focus on the human factors of cybersecurity.
Emily's research aims to bridge the gap between the social sciences and the technology industry by carrying out ethnographic led research on the role humans play in complex technological systems. These systems otherwise known as Cyber-Physical-Social-Systems (CPSS) are an interconnected network of hardware, software, cloud technologies, security and legal protocols and at every instance have humans engaging and interacting with it either at the development or end user stages. Emily aims to map out the ecology of such a complex systems and study the key role humans play. By doing so, she hopes to inform security protocols that are capable of mitigating against social engineering attacks, which are a very common cybersecurity issue when humans are an integral part of the system.
Publications:
Cuffe, J. Phelan, E. (2020) Key Factors in Human Behaviour for Cyber Security, Available at: https://cyberireland.ie/key-factors-in-human-behaviour-for-cyber-security/
Phelan, E. Cuffe, C. (2020) Alex, play Daniel O'Donnell: the rise of the all-hearing Alexa, Available at: https://www.rte.ie/brainstorm/2020/0320/1124356-alexa-siri-privacy-security/
To contact Emily, please email: emily.phelan.ucc@gmail.com
Brenda Mondragón Toledo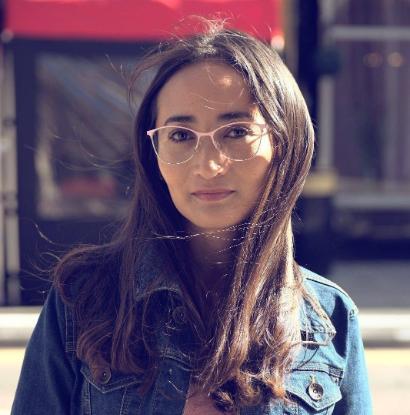 Brenda Mondragón-Toledo is a Mexican PhD student at the Sociology Department and the Spanish, Portuguese and Latin American Studies Department at University College Cork. She holds an MA in Sociology of Development and Globalisation from UCC and she did her BA in Social Anthropology at the Benemérita Universidad Autónoma de Puebla. Her research interest lies in the sociological and anthropological study of fashion, textiles and embroidery across different spectrums with a feminist perspective. Specifically, her research lies in analysing the social impact of textiles in everyday life, consumption, fashion, political resistance, collective memory and as a methodological tool to speak about gender violence. This impact has been studied through the making process, the transmission of knowledge, support networks, and the legal protection of indigenous textiles.
Her current research is a comparative study of gender-based violence between Ireland and Mexico through textiles. In order to enable a dialogue between both nations, Brenda is using embroidery and knitting through Participatory Arts-based Research (PARs). Due to the pandemic, her research had to be redesigned slowly and carefully into online research, enabling a more synchronic dialogue between women in Mexico and Ireland. This research has been inspired by women across Latin America who are deeply engaged with textile activism to speak about different forms of violence and oppressions faced in our everyday lives. The current research is being carried out in collaboration with three feminist collectives; Refleja from Puebla, Mexico, Agujas Combativas from Mexico City and The Bábóg Project from West Cork.
Publications:
Toledo and O'Keefe, 2021. Cultural appropriation in fashion: Critiquing the dispossession of Mayan culture in Guatemala in the International Journal of Fashion Studies, Volume 8, Number 1, p. 131-138, https://doi.org/10.1386/infs_00040_7
Mondragon Toledo, B., 2021. Fantastic Beasts and Where to Find Them. Selvedge Magazine, (102), pp.70-73.
Organised events:
Boundaries, Borders, Care: Feminist Ethics in Practice. Online Conference. May 2021
Twitter account: @BMondragonT
Doris Murphy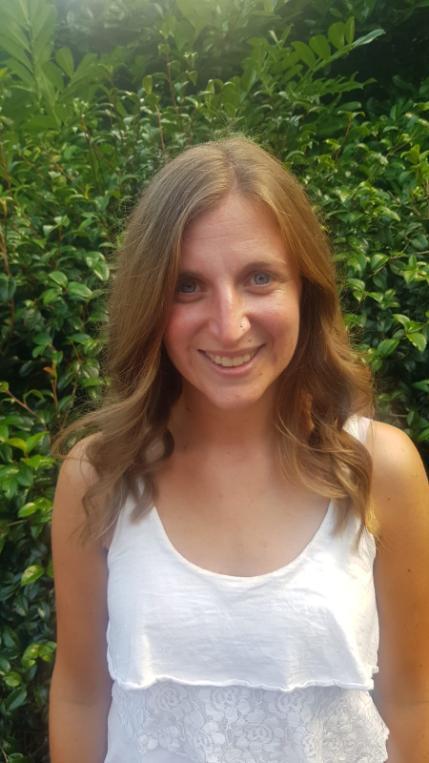 Biography:
Doris Murphy is a PhD candidate in Sociology and Women's Studies in University College Cork. She is exploring sex work and care through Participatory Action Research. She is interested in the gendered nature of care, and how sex workers experience care in relationships at personal and societal levels. She is an ardent supporter of the decriminalisation of sex work, and of full labour and human rights for sex workers.
Doris completed her MA in Women's Studies in University College Cork in 2019. Her thesis focused on the experiences of reproductive rights campaigners during the campaign to legalise abortion in Ireland, and underlying care structures supporting feminist activism. She is the co-founder of Pro-Choice Wexford, a regional group which campaigned for abortion rights. She is a board member of the Irish Sex Work Research Network, and of the Sibéal Network. Doris is a qualified Speech and Language Therapist.
Research:

I am researching the lived experiences of sex workers in the Republic of Ireland. My research will investigate the interplay between care and sex work to consider caring relationships which sex workers experience. I will develop an ethic of care which will impact upon theory and practice regarding sex worker activism and advocacy. My research will contribute to ongoing international scholarly discussions on sex work.
Given the dearth of research on sex workers in Ireland, I aim to address this gap by conducting Participatory Action Research (PAR) with sex workers, using walking interviews as a biographical research method. PAR is a feminist epistemology which addresses power imbalances in research and is based upon principles of inclusion, participation, valuing all voices, and action-oriented interventions. PAR promotes 'care-full' research, which underpins my focus on care within sex work. I will conduct this research in partnership with the Sex Workers Alliance Ireland, the Red Umbrella Front, and the Sexual Health Centre in Cork. Sex workers have already consulted on the design of the project and the development of the research questions, which are as follows:
How

do sex workers in the Republic of Ireland experience care in their daily lives, within

their close relationships, the wider community, and within society?

What enablers or barriers to caring relationships do they experience?
I will interview stakeholders, service providers, and sex workers, to uncover knowledge about sex workers' experiences of care. Together, we will co-construct a radical caring imaginary, and consider steps towards this imaginary. The research findings will be disseminated in creative and accessible formats to ensure a wide audience, beyond academia. This will ensure that the research is useful to the sex work community.