News
News
Process II Students are Winners!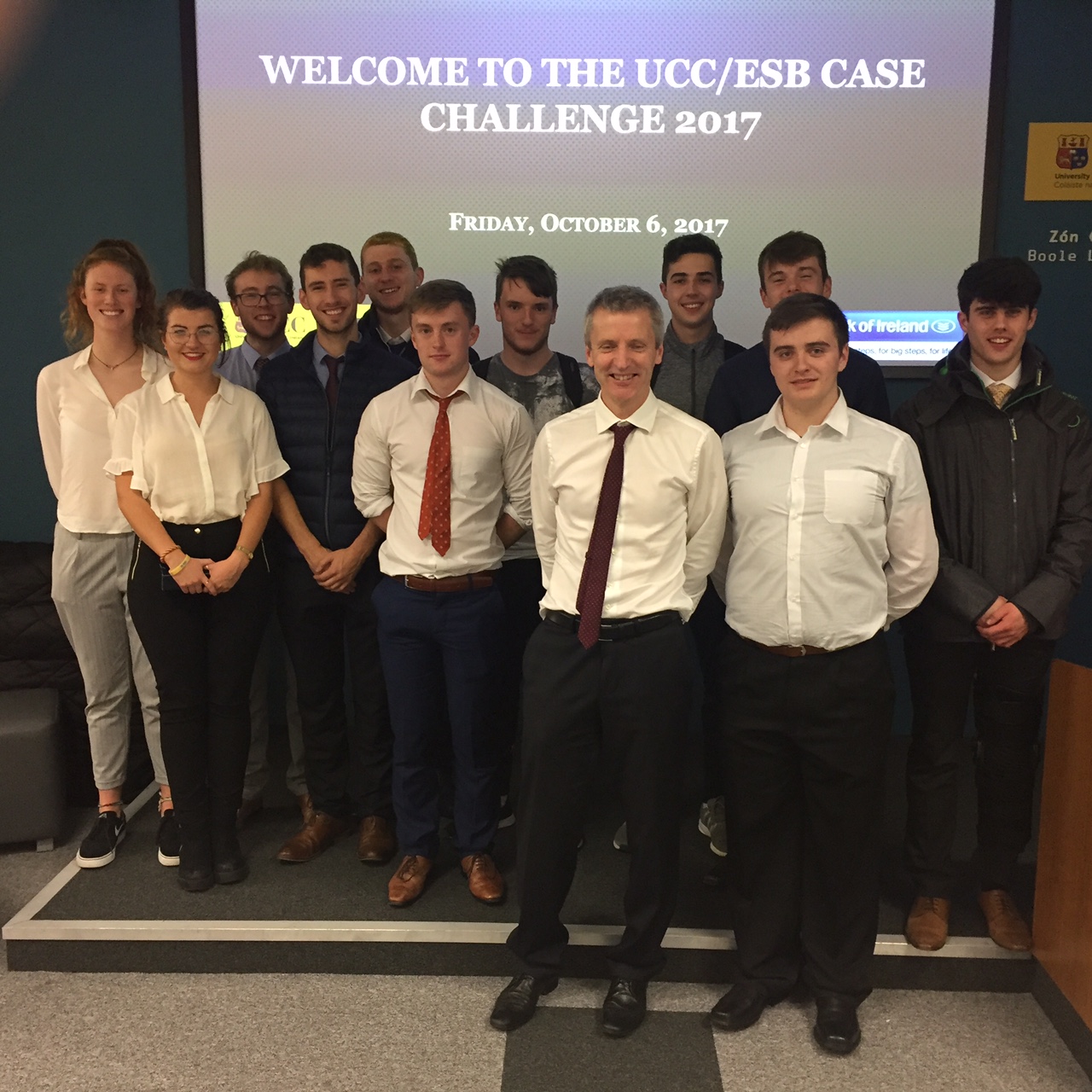 On Friday October 6th, twelve second-year Process & Chemical Engineering students took part, with Finance students, in the ESB-sponsored Case Studies Challenge, run by Blackstone Launchpad in the Creative Zone of the Boole Library.
Divided into mixed teams of Engineering and Finance students, each team had eight hours to develop their proposals for a viable, smart-connected community, to optimise waste and energy management.
The day ended with each of the teams presenting Dragon's Den-style to a team of judges. Three of the class, James McDonnell, Gearoid O'Donoghue and Fionn Roche, were on the winning team which shared a prize of 600 Euro.
The second-placed team included Liam O'Connor and David Fogarty, and shared 400 Euro.
A team of the best contributors on the day will be selected to represent UCC in the All-Ireland event in November with the winners from that going through to an international event in Canada.
The Process II students took part in this competition as part of their PE2004 Communication in Engineering module, taught by Dermot O'Sullivan.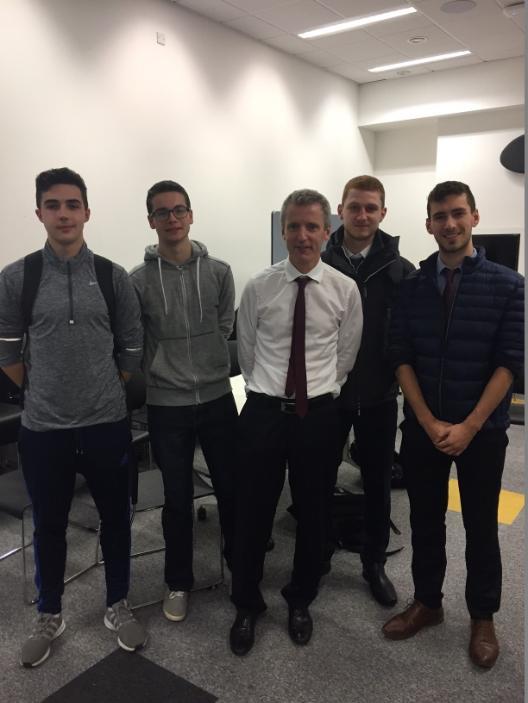 Winning team: James McDonnell, James Lannigan (Finance), Dermot O'Sullivan (Lecturer), Gearoid O'Donoghue and Fionn Roche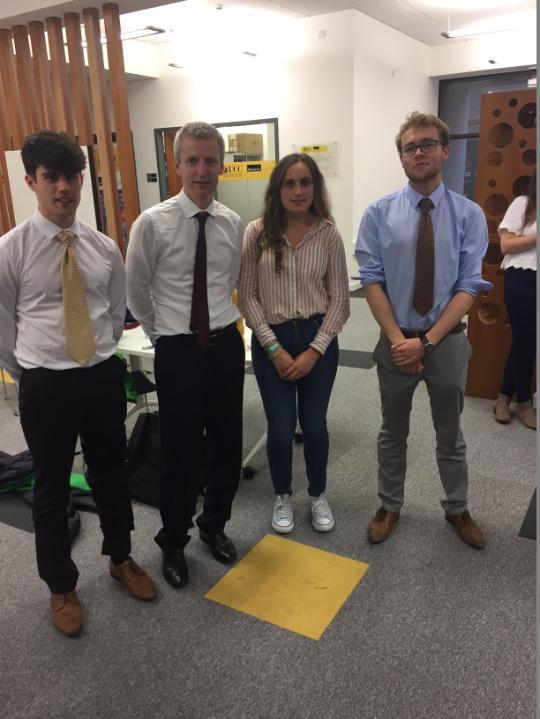 Second-placed team: Liam O'Connor, Dermot O'Sullivan (Lecturer), Niamh McMahon (Finance) and David Fogarty.
For more on this story contact:
Anne-Marie McSweeney, T: 021 4902389; E: a.mcsweeney@ucc.ie