MSD 2021
MSD 2021
MSD: Award for best Infotainment Graphic in Pharmaceutical Engineering
Presented by-
Cian Cronin Director of Operations
In Attendance:-
Paul Phillips Commercialisation Project Lead
Lisa Williams Associate Director Engineering
MSD Ballydine
MSD has invested over €2.2bn in Ireland and contributes significantly towards making the pharmaceutical industry the country's leading export sector.
The Ballydine site exports to more than 30 countries, including Japan, the US and much of Europe. It produces active pharmaceutical ingredients (APIs) for use by MSD subsidiaries throughout the world, including late stage clinical APIs.

The site includes a formulation, R&D and manufacturing facility, which supports MSD's initiative to bring new medicines to market more effectively. It develops innovative ways to formulate new products from pilot to commercial scale, and supplies tablets for late stage clinical trials, launch and early stage supply.

The Infographic presentation award provides an opportunity for students studying PE3009 Pharmaceutical Engineering to explore the design space in pharmaceutical engineering encouraging, enhanced knowledge in technologies and process developments.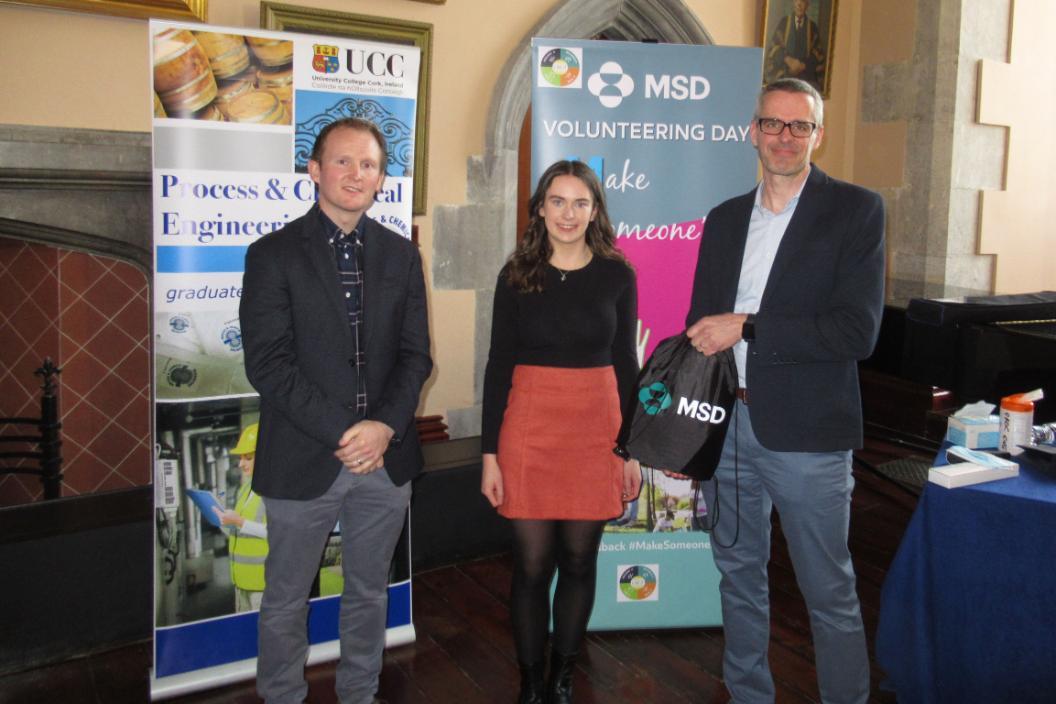 2021-22 Winner – Carrie Crowley (3rd Year)
Environmentally Sustainable Drug Substance Production

Carrie's Infographic on Environmentally Sustainable Drug Substance Production addressed a range of pertinent topics, product design, waste management, packaging, product lifetime, energy sources and precision medicines. The infographic was uncomplicated visually pleasing, with highly relevant content. The assessors from MSD were highly impressed with the design, content and impact.
Award: Apple iPad