How do I Apply?
How do I Apply?
Application & Fees
Application & Fees
Enrolment:
The Certificate consists of the first year of the Diploma programme, running over one academic year.
In order to be admitted to the programme, candidates are required to have a Level 6 NQAI qualification or equivalent and it is expected that they will have relevant experience through working in the process and related industries.
There are 30 places on the programme per annum. Where the number of applicants exceeds the number of places available, entry will be on a competitive basis. Applicants will be selected for the programme on the basis of the following criteria (in order of importance):
• Qualifications of applicants and their relevance
• Experience of applicants and its relevance
• 'Reasons for entering programme' as indicated by applicants on course application form.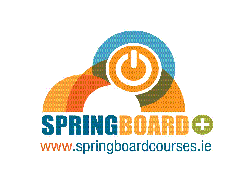 Springboard+ is supporting the Certificate in Process & Chemical Engineering for the Academic Year 2018-2019, please note fees will apply if progressing to the Diploma year. Please see details of eligibility criteria and application process below:
Am I eligible for Springboard +?
To check your eligibility for Springboard +, see www.springboardcourses.ie, or contact Springboard +:
Eligibilty criteria can be viewed at https://springboardcourses.ie/eligibility
There have been a number of changes to the eligible cohorts for Springboard+.
The following are eligible to apply for courses in 2018/19 academic year (subject to the applicant meeting all residency and nationality/visa requirements and any academic requirements):
Returners (Formerly referred to as Homemakers)

May apply to all courses if they meet the nationality/visa requirement and residency criteria. Course specific criteria may also apply.

People in employment

May apply to all courses if they meet the nationality/visa requirement and residency criteria.
Please note that a 10% course fee contribution for Level 7, 8, and 9 courses is applicable for employed participants. This is payable directly to the provider.

The unemployed or formerly self-employed

All courses are open to these category of applicants, with the exception of the two-year part-time ICT conversion courses which are not open to those in receipt of a Jobseekers-related payment

Please note that documentation supporting the applicants status will be required as part of the application process.
Freephone: 1800 303523 Email: springboardhelpline@gmail.com
Opening Hours: 9:30 - 4:30
How do I apply?

Apply online at ams.springboardcourses.ie. Candidates are advised to apply early as high demand is anticipated and places are limited.
Applications will NOT be assessed until all supporting documentation has been received. Please ensure that you have the following documentation available at the time of application. Follow the link for 2018 Springboard Courses at UCC
* Copies of transcripts and parchments for any previous relevant educational qualifications
* Current CV
* References where applicable
* Copy of IELTS/TOEFL certificate for non-native English speakers.
For further information about UCC's Springboard programmes, please contact:
Ms. Lorna Moloney, Adult Continuing Education, University College Cork, The Laurels, Western Road, Cork.
Mob: 085-8721184 E: ace.springboard@ucc.ie
Progression to Year 2
Candidates must obtain an aggregate of 50% in Year 1 examinations in order to progress to Year 2 of the programme. Candidates who achieve a pass standard (40%) in Year 1 but do not achieve the standard to progress to Year 2 (50%), or choose not to proceed to Year 2, may exit the programme with a Certificate in Process and Chemical Engineering (NFQ Level 7 Minor).
Fees
The programme fee is € 2,700 per annum. This fee incorporates all course materials, handouts, exams, administration, part time student registration (and associated benefits, see above) as well as course refreshments. For details on payment of fees and on fee concessions see the CACE Fees Information/Concession Information website or email acefinance@ucc.ie.
Applications
Applications for both courses can be made online or by downloading the application form at Centre for Adult & Continuing Education (CACE) at UCC.
Thank you for your interest in the course. We will be accepting applications from June 2018 - 17th August 2018 for August 2018 intake. Classes will commence on Monday, 27th August 2018. Please apply early to avoid disappointment.