CPD Courses
CPD Courses
Diploma & Certificate in Process & Chemical Engineering
The NUI Diploma in Process & Chemical Engineering (and the NUI Certificate in Process & Chemical Engineering for those who do not wish to continue after year one of the Diploma) is presented by the UCC School of Engineering and are offered through the Centre for Adult Continuing Education (CACE) at UCC. Both the Certificate and Diploma are designated as level 7 (minor) programmes on the National Framework of Qualifications (see NFQ graphic for further information.)
In 2020, the Certificate in Process & Chemical Engineering is again being supported by the Springboard+ programme. Application and eligbility details are here. Please note that the Certificate (first) year of the programme is being supported by Springboard+. Successful applicants who wish to complete the Diploma (second) year, will need to pay fees for this. Fees are €2,925 for the year.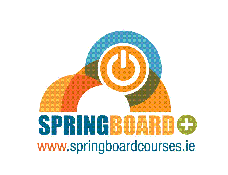 Freephone: 1800 303523 Email: springboardhelpline@gmail.com
Opening Hours: 9:30 - 4:30
How do I apply?
Apply online at www.springboardcourses.ie. Candidates are advised to apply early as high demand is anticipated and places are limited.
Applications will NOT be assessed until all supporting documentation has been received. Please ensure that you have the following documentation available at the time of application. Follow the link for Springboard Courses at UCC
* Copies of transcripts and parchments for any previous relevant educational qualifications
* Current CV
* References where applicable
* Copy of IELTS/TOEFL certificate for non-native English speakers.
For further information about UCC's Springboard programmes, please contact:
Ms. Lorna Moloney, Adult Continuing Education, University College Cork, The Laurels, Western Road, Cork.
Mob: 085-8721184 E: ace.springboard@ucc.ie
For a course flyer, please see here:
Non-Springboard applications for the Diploma can be made through the CACE. Application forms can be downloaded at the CACE How do I apply? website or by ringing the CACE (021-4902301/4904739) or via email (ace@ucc.ie) - see links in Application & Fees section.
The programme has been developed by the School of Engineering, UCC. Lectures are provided by staff from the School of Engineering as well as external industry-based personnel. Informal enquiries are welcome and should be directed to Programme Manager, Ms Claire O'Sullivan or Programme Director, Dr. Denis Ring (see below).
Programme Director
Dr Denis Ring
School of Engineering - Process & Chemical
Room 333, Food Science Building, UCC
Tel: +353 (0)21 490 2549
E: d.ring@ucc.ie
Programme Manager
Ms Claire O'Sullivan
School of Engineering - Process & Chemical
Room 312, Food Science Building, UCC
Tel: +353 (0)21 490 2389
E: claire.osull@ucc.ie
Further Information
Further information on the Diploma in Process & Chemical Engineering