MRes Government and Public Policy
MRes Government and Public Policy

Why Choose the MRes Government and Public Policy?
The MRes Government and Public Policy utilises leading edge online technology to deliver teaching, learning and research support. This allows students flexibility in how they engage with the programme choosing days and times that suit their professional and personal lives. In addition, students can tailor their engagement with the programme by opting to concentrate on specific areas of research and teaching which interest them, which fit with their thesis subject and which are suited to individual student needs, interests and lifestyle. Using advanced learning technology facilities, students can engage virtually with each other and with academic staff. Attendance on-campus is limited to one day per term for the purposes of programme/module induction.
Click here for more information
Student Testimonials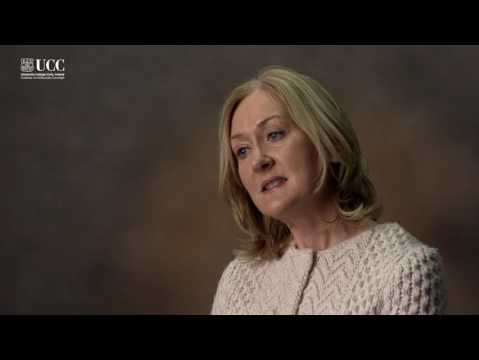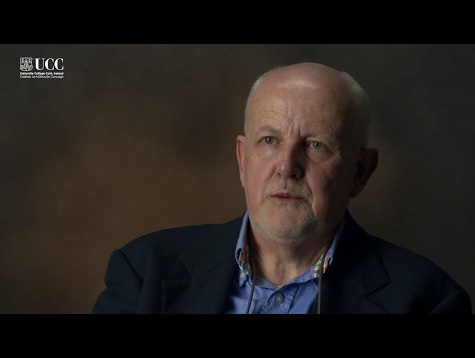 MRes Government and Public Policy
The MRes Government and Public Policy is one of a new generation of exciting blended online postgraduate programmes. Designed for those in employment, it delivers teaching, learning and research support using cutting edge online technologies. The programme familiarises students with the necessary concepts, theories, methods and principles involved in the formulation and analysis of politics in Ireland, and in the wider context of European integration and globalisation.
Three online modules introduce students to the fundamentals of political science, public policy and social science research techniques. Students develop strong research skills and experience in the process of completing a 25,000 word thesis under academic supervision in an area of their choosing. This innovative, one-of-a-kind postgraduate programme prepares students for both further academic research and research-based career progression.
The programme is taken over two years on a part-time basis. The core of the programme is the drafting of a 25,000 word thesis supported by three online modules which foster self-directed learning and deliver dynamic and interactive web-based support. The modules cover Political Science Fundamentals, Political Science Research Methods and the Politics and Policies of the European Union. UCC is the only Irish university to deliver a prestigious Jean Monnet module sponsored and supported by the European Union.
The programme is designed for experienced practitioners in full-time employment in the public, private and related sectors.
Entry Requirements
A candidate who is the holder of a degree or other professional qualification or appropriate relevant experience and who has a minimum of three years' professional business/administrative experience is eligible for the MRes Government and Public Policy degree, subject to the approval of the Graduate Studies Committee. A limited number of places are available.
Programme Requirements
A candidate for the MRes degree in Government and Public Policy must:
a) complete and pass three online modules;
b) undertake research in a topic agreed with the Department;
c) present a thesis on an approved topic;
d) present for an oral examination on the subject matter of his/her thesis (if required by the Department).
Core modules

GV6118 Political Science Research Methods (10 credits)
GV6125 Political Science Fundamentals (5 credits)
GV6126 Politics and Policies of the European Union (5 credits)
Further information on the content of individual modules can be accessed here.
See also General Regulations for the Degree of Master by Research.
Programme Learning Outcomes
Programme Learning Outcomes for the MRes (Government and Public Policy) (NFQ Level 9, Major award)
On successful completion of this programme, students should be able to:
Demonstrate advanced knowledge of different modes of explanation and theoretical perspective in political science.
Identify key forms of quantitative and qualitative methods used in political analysis.
Evaluate the main developments and debates in EU politics and governance.
Develop clear, focused and effective written and oral expression and communication.
Demonstrate an ability to undertake sustained independent research.
Critically discern and harness appropriate evidence in the pursuit of high quality political science analysis.
Write theses to a professional standard, equivalent in presentational qualities to that of publishable papers.
Use a full range of IT and online learning skills and display a mature computer literacy.
Demonstrate advanced research skills appropriate to career progression.
Modules
GV6118 Political Science Research Methods
This module will deal with the dominant theoretical approaches to the study of politics and methodological approaches to research in the discipline. It will introduce students to a range of qualitative and quantitative research techniques and will guide students in developing their own research agenda.
GV6125 Political Science Fundamentals
This module will introduce students to a range of ways of constructing and understanding politics and political science. It will discuss the language of political science and present key themes, concepts, ideas and theories. It will consider key contemporary debates and literatures in political science.
GV6126 Politics and Policies of the European Union
UCC is the only Irish university to be awarded EU support to deliver a prestigious Jean Monnet Module. This module will explore the dynamics and dimensions of the EU's political system. It will introduce students to the EU policy environment and familiarise them with core policy challenges.
Choosing Your Area of Research Interest
The MRes Government and Public Policy programme requires that students complete a 25,000 word thesis. This allows students to specialise in an area of research interest of their choosing and to produce a significant piece of research within the fields of political science, public administration or public policy.
Areas of research include, but are not limited to:
Public Administration (e.g. public sector modernisation; New Public Management)
Irish Politics (e.g. elections and electoral system; public policy; political parties and party system; political institutions; Irish constitution; referendums; political reform)
International Relations (e.g. global governance, United Nations, NATO, military intervention)
Politics of the European Union (e.g. EU policies; EU institutions; EU elections; Treaty revisions; future processes of European integration)
Democratisation processes
War, conflict and conflict resolution
Area studies (e.g. US politics, British politics, etc.)
Political participation (e.g. active citizenship, gender politics, minority communities)
Career Progression
The MRes Government and Public Policy aims to contribute to the education of a new generation of public policy-makers, policy analysts and mature students. The programme prepares students for research-based career progression and further academic studies.
Application Process
All applications must be accompanied by a research proposal detailing an area of research which prospective students intend to engage with during their studies. The proposal must be 1,000-1,500 words long and applicants should consider the following framework or structure when drafting the document:
Title
Research question/issue/hypothesis
Research context/background
Previous relevant research and/or literatures
Proposed methodology i.e. desk-based research / interviews / participant-observation / focus groups / surveys, etc
Research plan and timelines
Draft bibliography
Students are encouraged to ensure that their research proposal falls within the areas of expertise of Department of Government and Politics academic staff. A full list of academic staff and their areas of interest are available on our website. Applicants are also invited to contact the Programme Director, Prof Andrew Cottey, who will be happy to advise on the choice of research proposal. Please note that the proposal is a starting point and is likely to evolve and change during the course of the MRes Government and Public Policy programme.
Students applying for the programme should enter Prof Andrew Cottey as their supervisor (- actual supervisors will be allocated at the outset of the programme when we know how many students we have and what subjects they will be researching).
Application for the MRes Government and Public Policy programme is online at www.ucc.ie/apply. Please check out the closing dates and entry requirements at Courses | University College Cork (ucc.ie) before making your application. The application fee is €50 (for up to two postgraduate programmes). You will be asked to upload documents to support your application as part of the application process. You can upload documents to the application portal once you have submitted your application. If you have any questions on the application process, please contact the Graduate Studies Office/ International Education Office through their web enquiry form.