Graduate Profiles and Testimonials
Graduate Profiles and Testimonials
Graduate Profiles:
2019
Graduate Profile 1 - Barbara O'Donoghue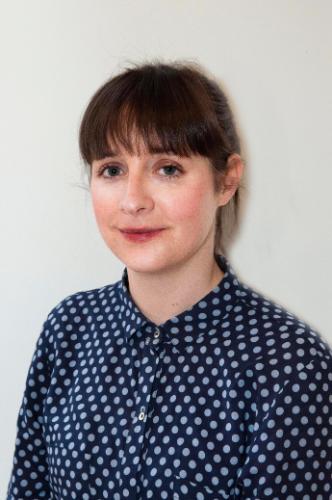 Details: With a keen interest in international relations and humanitarian affairs, Barbara commenced working for GOAL Global in April 2016, in their headquarters in Dublin; progressing through several support roles for GOAL senior management, board of directors and programme quality teams. Since September 2018, she has been based in Juba, South Sudan as Project Officer for a large UK Government (DFID) funded consortium implementing a resilience project in Upper Nile and Unity States of northern South Sudan. The role involves communication and coordination across three partners in four field locations and requires regular travel to remote and underdeveloped parts of South Sudan. As the world's newest country, the context is complex, unstable and often insecure, and requires constant monitoring of the political and security situation. Barbara has focused on risk management and conflict sensitivity to further progress in the sector.
Graduate Profile 2 - Brian O'Connell - multi-award-winning journalist, author and broadcaster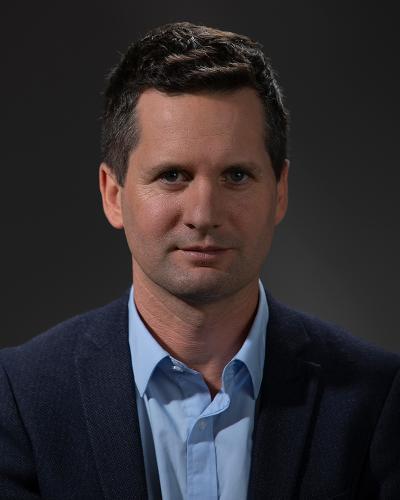 Details: Brian is best known for his reporting on RTE Radio 1, in particular, the Today with Sean O'Rourke programme - one of the biggest current affairs shows on Irish radio. He has won many awards over a 20-year career, including 2 prestigious PPI Radio Awards, four New York Radio awards, a Justice Media Award, and the John N Healy Print Award He is also a published author. His first book, Wasted, was published by Gill&Macmillan in 2010, and looked at Ireland's relationship with alcohol. Brian's second book, The Personals, is published in October 2019 by Harper Collins, and in it he uses the small ads as a doorway into contemporary Irish life.
Graduate Profile 3 - Laura Cashman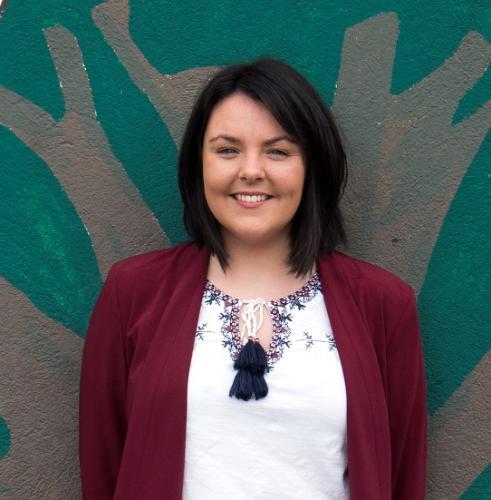 Details: Laura worked with various NGOs, UN agencies and government bodies in the US, the UK, Ireland and Zambia supporting projects that explored teaching and learning practices for marginalised groups. She is undertaking postgraduate studies at the University of Cambridge focusing on parental engagement in education in India. She won the National University of Ireland Traveling Studentship, the National University of Ireland Denis Phelan Award and the Lucy Cavendish College Simms Studentship in 2018 enabling her to do this and work towards her MPhil and PhD.
Graduate Profile 4 - Eoin Drea - Senior Research Officer, Wilfried Martens Centre for European Studies, Brussels, Belgium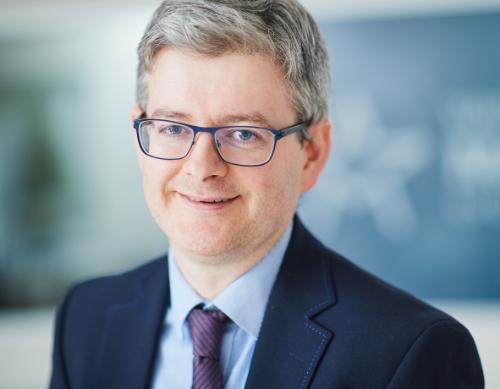 Details: Eoin holds a PhD in economic history from University College Cork, Ireland on the development of the Anglo-Irish banking system. Prior to undertaking his PhD, Eoin gained over six years' experience as a private sector economist. He also interned under Professor Lars Jonung in the Economic Research Unit of the Directorate General for Economic and Financial Affairs (DG ECFIN) in the European Commission in Brussels. He is a Research Fellow at the School of Business, Trinity College Dublin. Eoin's academic focus is inter-war (1918-39) economic and banking history. He is a regular media contributor and his opinion pieces have appeared in The Guardian, Politico, Euronews and The Irish Times among others
Graduate Profile 5 - Bob Patterson – Diplomat, Department of Foreign Affairs and Trade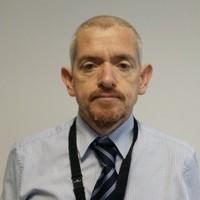 Details: Bob has covered a broad spectrum of foreign policy in the Department of Foreign Affairs. His assignments included the Treaty of Nice, the European Convention on the Future of Europe, which led to the Treaty of Lisbon, disarmament and non-proliferation, including the Arms Trade Treaty adopted in 2012, and security including counterterrorism. He was Deputy Director for International Security Policy. Overseas assignments included the United Kingdom, Nigeria and Vietnam, where he served as Deputy Ambassador, South Africa, where he managed Ireland's development assistance programmes, and Nigeria, as Chargé d'Affaires.
Graduate Profile 6 - Tom Lonergan - Senior Archivist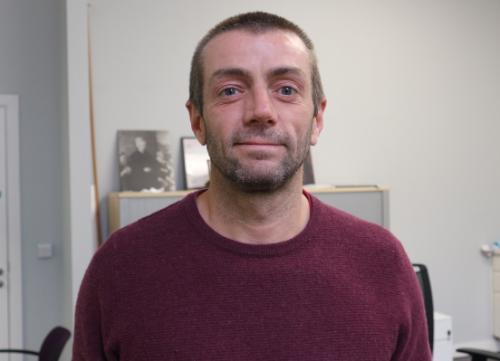 Details: He entered UCC as a mature student in 2012. He has worked in the Military Archives in Rathmines, the National Library on Kildare Street, Met Eireann headquarters in Glasnevin and the Holy Faith Sisters in Glasnevin. He is currently Senior Archivist with the Presentation Sisters Congregation Archives. His duties include cataloguing archives; facilitating researchers; outreach initiatives; Oral History Projects; acquiring official Museum Standard Accreditation; supervising interns.
Graduate Profile 7 - Steven O'Sullivan
Details: Steven is an example of someone who leveraged a passion for contemporary History and the transferable skills it inculcates to become a management consultant. Following his studies in History he pursued a Masters in Information Systems for Business Performance (ISBP) and successfully transitioned into a career as a management consultant with large multinational consulting firms. He joined Accenture in 2015 as part of their technology consulting division and gained experience working with leading technology and telecommunications companies. He is currently part of the Portfolio and Programme Management team within PwC since returning to Cork in 2018, working with public sector and financial services clients. He writes: "The time I spent in the School of History were some of the most enjoyable and rewarding years of my life. I was fortunate to find like-minded colleagues who shared a genuine passion for the subject and staff who helped nurture that curiosity into dedicated research projects. The skills and experience built up through these projects have been invaluable in my current career, which requires an ability to plan and manage projects. Other skills that are regularly used include critical analysis of complex issues, reviewing large quantities of information and synthesising the key points into both written and verbal forms for communication to a wider audience".
Graduate Testimonials:
2019
Mr Brian O'Connell, multi-award-winning journalist, author and broadcaster:
"I graduated in 1997 with a BA Honours in History and English and went on to undertake an MPHIL in Irish land history. Life events meant the MPHIL has been put on a very long finger, much to my regret, but those four years studying history in UCC left a huge mark on my subsequent career and life choices.
My experience of the history department is that it is and always was an open department, open in terms of access to staff, in terms of ideas and open in terms of the ways it allowed you interrogate historical narratives. I owe the history department here a hell of a lot, and in ways I'm probably not even overly conscious of. Studying history here taught me how to distil narratives, how to acknowledge bias, and how to set issues in context and how that context is often contested. Those are very important life lessons adaptable to almost every career but especially to my life now as a journalist.
Over the last 20 years, I've been lucky at times to have something of a ringside seat to some significant historical events – whether it's referendums on major social issues, war in Syria, the Pope's visit, or the evolving political crisis that is Brexit. Throughout all those events I've covered, I am convinced that without a background in history I don't think my work on those events would have been anywhere near as informed as I hope it was."
2013
Ms Helen Callanan, former Sunday Tribune editor:
'Studying history is like watching a movie on a wide screen -- you get a bigger picture. You see what others miss and you can put present day events and personalities in context -- whether it's the break-up of former Yugoslavia, the stumbling of Boris Yeltsin, or even the Moriarity Tribunal. Your perspective is altered by the knowledge that only history can supply. In UCC, studying history was even more special -- world-class historians on your doorstep who want not just to teach, but also to hear your opinions. And if people ask you "What job does history qualify you for?" the answer is obvious: what job doesn't it prepare you for?". History isn't just for historians, even journalism has been described as "history on the run"'.
Ms Sheana O'Sullivan :
'I read for an MPhil in 1920s Irish history. These two years represented a great learning experience for me both personally and academically. Not only did I develop an interesting insight into Irish politics but I also acquired good communication skills, strong writing skills, and a high level of literacy. These skills have been utterly transferable to my career in sales and marketing with a management consultancy firm.'
Mr Finbarr O'Shea, freelance editor:
'As a freelance editor I work for a number of leading Irish publishers, mainly on academic texts. I would say that the key attributes of a good editor -- a questioning mind, attention to detail and accuracy, and strong compositional skills -- are precisely the attributes that are fostered by the study of history'.