Spotlight
We are offering a number of generous postgraduate scholarships and grants for the 2016/2017 academic year.
Spotlight
We are delighted to announce that we are launching a new MA in History that offers unique training in Public History and huge range of research pathways
Spotlight
We offer a wide variety of postgraduate programmes, from taught MA degrees to PhD.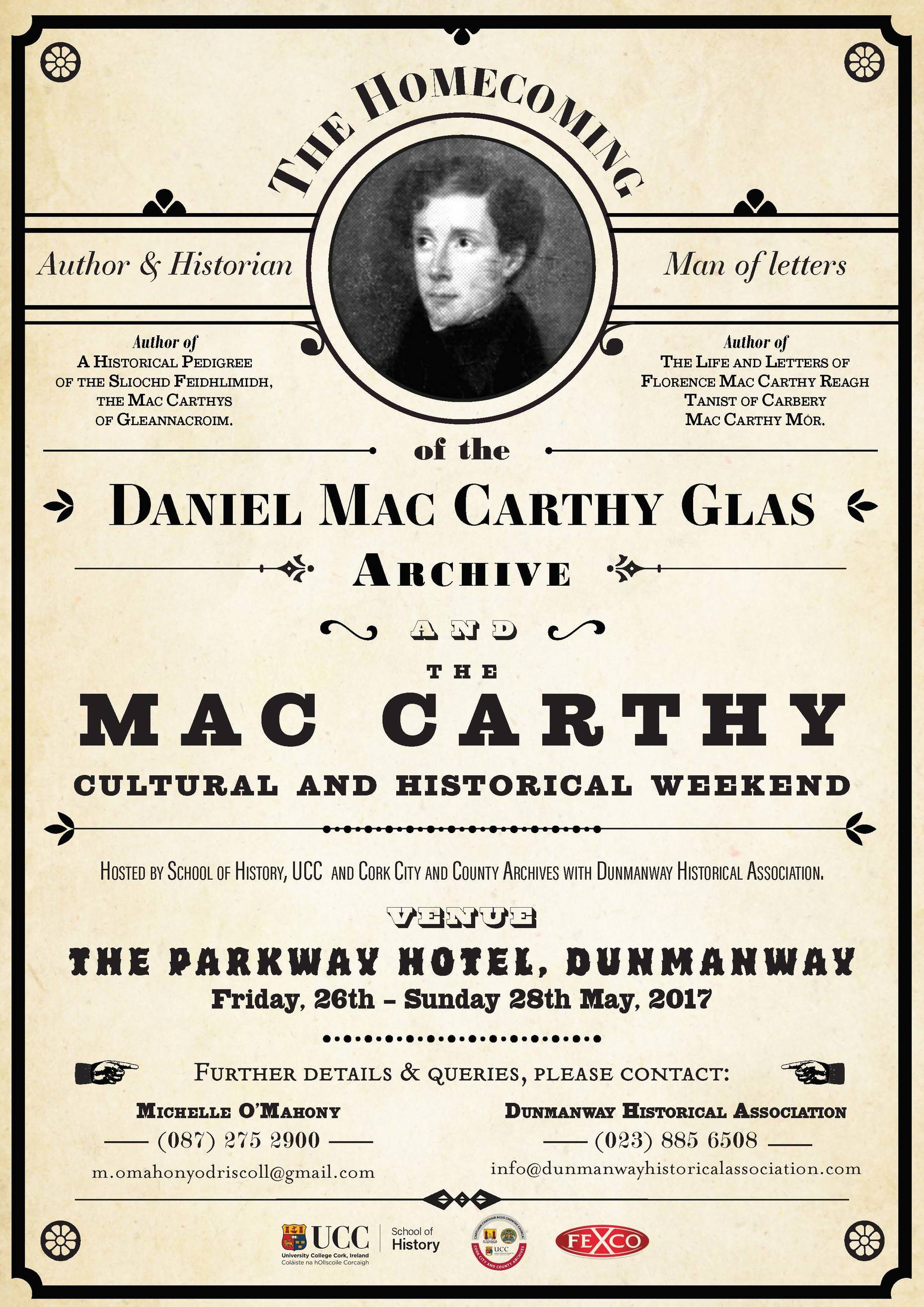 This is a follow-on conference (with associated activities) from the successful Mac Carthy Gathering held in Dunmanway in May 2013. The occasion of the second Mac Carthy conference arises from the discovery of the priceless Daniel Mac Carthy Glas papers and their recent deposition in Cork City and County Archive. These papers will open up a new vista of research on mid-nineteenth century Ireland.