Postdoctoral Researchers
Postdoctoral Researchers
Current Postdoctoral Fellows
Jesse Harrington

Jesse Harrington is an international Postdoctoral researcher with the INIHR and the School of History, University College Cork, working under the mentorship of Dr. Damian Bracken as an Irish Research Council fellow (2021–23). He completed his M.Phil. and Ph.D. in Medieval History at the University of Cambridge, with a doctoral thesis on vengeance and saintly cursing in the saints' Lives of England and Ireland, c. 1060–1215. His research interests cover the religious cultures of the medieval Latin West (including Britain, France, Ireland, and Italy), with special emphasis on the tenth to thirteenth centuries. His current project concerns the life and legacy of the Irish church reformer, peacemaker, and papal legate, St. Lorcán Ua Tuathail (Laurence O'Toole), one of only two twelfth-century Irish churchmen to have been made the subject of a dedicated biography by his contemporaries.
Dr Floris Verhaart
Floris Verhaart specialises in the history of early modern Europe and is particularly interested in the religious, cultural, and intellectual history of the Low Countries, France, and England, as well as in Neo-Latin studies. After studying classics and Slavic languages at the University of Leiden in the Netherlands, he completed a DPhil in history at the University of Oxford. His revised thesis was published under the title Classical Learning in Britain, France, and the Dutch Republic, 1690-1750: Beyond the Ancients and the Moderns (Oxford: OUP, 2020).
From 2016 until 2020, he was affiliated with Queen's University as a research fellow within the context of War and the Supernatural in Early Modern Europe, a project funded by the European Research Council and led by Dr Ian Campbell on the relationship between faith and the use of violence during the sixteenth and seventeenth centuries. This has resulted in Protestant Politics beyond Calvin: Reformed Theologians on War in the Sixteenth and Seventeenth Centuries (Abingdon: Routledge (forthcoming)), a collection of primary source material with translation, introductions, and commentary, edited by Ian Campbell and Floris Verhaart.
His current project at UCC focuses on the writings and influence of the French Jesuit Jean Hardouin (1646-1729) under the title Enemies of the Text: Jean Hardouin and the Modernisation of the Humanities. Hardouin developed a wild conspiracy theory, arguing that almost all literature and other writings from ancient Greece and Rome had been forged by a cabal of Benedictine monks and atheists during the middle ages. His ideas were extreme but sparked the imagination of many of his readers. This popularity presented a problem to contemporary: how do you prove to sceptics that a text is genuine and how do you convince them that the information it contains is reliable? In response these scholars developed new methods and approaches to date and study textual sources, which in turn represented a forceful push to modernize the disciplines we now know as the humanities. Besides describing this process, the project will give a comprehensive analysis of Hardouin's writings and take those as a starting point to consider the role of expert knowledge in the eighteenth-century public sphere.
Dr Lusine Margaryan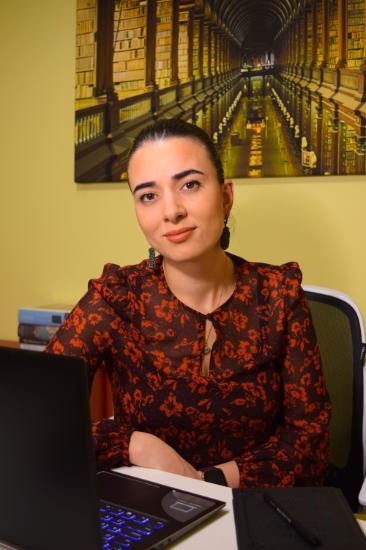 Lusine Margaryan is a Historian, interested in Early History of Christianity. After completing her undergraduate degree and master's degree at the Yerevan State University (Yerevan), she did her PhD at the Russian State University for Humanities (Moscow). She spent two years lecturing at the Russian-Armenian University in the subjects 'Armenia in Context of Global Process' and researching Early Eastern Christianity as a member of the Research Laboratory of the World-System and Geocivilization Analysis at the same university.
Since 2018 she moved to Ireland and has been occupied with research on History of Early Christianity in Ireland and West. Lusine's current research, in the frame of Marie Skłodowska-Curie Actions Individual Fellowship, focuses on comparative analysis of the History of Early Christianity beyond Eastern and Western Borders of Christendom, that is, in Armenia and Ireland.
Contact details: Lusine Margaryan lmargaryan@ucc.ie
Dr Katherine Bond
Katherine Bond is an Irish Research Council postdoctoral fellow undertaking a project on the visual culture of costume books and images in early modern Europe. Her research combines an interest in the history of dress and Renaissance visual culture.
After an MA in art history at the University of Auckland, Katherine completed a PhD in history at the University of Cambridge, writing a dissertation about costume albums produced during the reign of Habsburg emperor Charles V. Between 2018 and 2019 she was a postdoctoral researcher on the Swiss National Foundation-funded project "Materialized Identities: Objects, Affects and Effects in Early Modern Culture 1450–1750," investigating the materiality and cultural significance of women's veils in Renaissance Europe.
Katherine's current research project taps into a vast archive of visual material to reframe the importance of dress in early modern Europe. Costume books and prints were big business in the sixteenth and seventeenth centuries. Comparing and contrasting the dress and appearance of global populations, they appealed to readers eager to gain ethnographic insights into foreign cultures. Applying an interdisciplinary eye to this source material, Katherine's research charts the development of an ethnographic epistemology based on dress.
Dr Helene O'Keeffe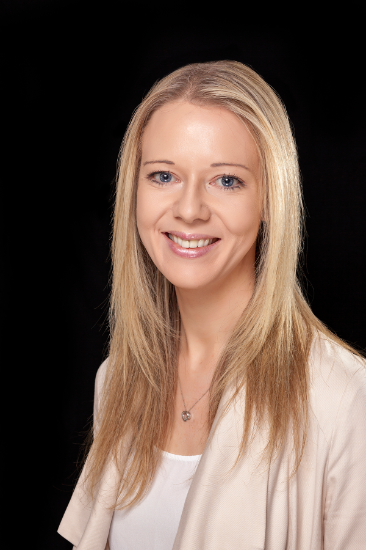 Dr Helene O'Keeffe is a historian and Digital Support Officer (Atlas of the Irish Revolution) at the School of History.
With a research focus on commemoration, memory and early twentieth century Irish history, she acted as researcher on the Atlas of the Irish Revolution (CUP, 2017) and coordinator of the Atlas of the Irish Revolution Schools Outreach Programme (2017-2020). She is also administrator of theirishrevolution.ie - a partnership project between UCC and the Irish Examiner.
Together with the editors of the Atlas of the Irish Revolution, she was the recipient of a UCC Staff Recognition Award for Research Team of the Year 2018.
Head of Education and Communications at the Heritage Council until 2019, she is currently acting as academic editor for an online partnership project between UCC and RTE, funded by the Department of Culture, Heritage and the Gaeltacht. 'The War of Independence' project, based on the Atlas of the Irish Revolution, commemorates the centenaries of key events between December 1918 and December 1921. 'The Great Irish Famine project', based on the Atlas of the Great Irish Famine, showcases new and ongoing research into the greatest social disaster in nineteenth-century Europe.
A regular contributor to local and national media, her book, To Speak of Easter Week: family memories of the Irish Revolution', was published 2015. She is currently working on a new publication entitled 'Robert Emmet: Commemoration, Memory and Tradition'.
Contact details: Helene O'Keeffe helene.okeeffe@ucc.ie
Former Postdoctoral and Research Fellows
Dr Anne-Julie Lafaye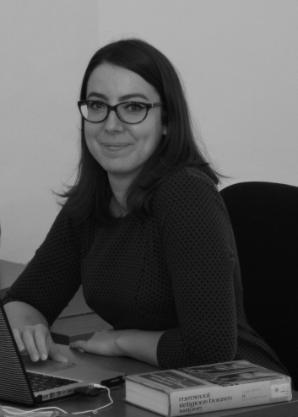 Anne-Julie Lafaye is a medieval archaeologist interested in the buildings and landscape context of religious orders in medieval Europe, especially the mendicant orders in Ireland. After completing her undergraduate degree in History and Archaeology at the University of Rouen and the first year of a Master's Degree in Medieval Archaeology with the Sorbonne University, she enrolled on the MLitt and then a PhD programme of UCD's School of Archaeology under the supervision of Prof. Tadhg O'Keeffe and Dr Edel Bhreathnach. Before beginning her IRC Postdoctoral Fellowship in UCC she was a Postdoctoral Research Fellow with the Trinity College Dublin and the Discovery Programme. She is one of the collaborators on the Monastic Ireland project.
Spiritual Infrastructure, Space and Society: The Augustinian Friars in Late Medieval Ireland
At the core of the proposed research lies the study of the physical remains of Augustinian friaries in Ireland. The Augustinian friars belonged to the mendicant orders that appeared in the first decades of the thirteenth century in France and Italy. The project has a two-fold purpose: firstly, to shift the focus to a seemingly marginal order that has been less studied in Ireland and elsewhere, when compared to the better-known Franciscan and Dominican orders; and secondly, to investigate the social and spiritual infrastructure in late medieval Ireland by concentrating on the Augustinian friars and building on my existing research on the mendicant orders. The project includes the cataloguing of all twenty-two Irish Augustinian foundations, and an in-depth historical and architectural survey of twelve sites where remains survive. The overall aim is to determine the extent of the physical, religious and social impact of the Augustinian friars in medieval Ireland.
Dr Martin Wall
Martin Wall is an Irish Research Council/European Commission funded Marie Curie CAROLINE Fellow and specialises in the area of climate change and security. Martin's current work focuses on understanding how states are responding to and adapting to climate change as it exacerbates existing humanitarian crises. He is also interested in broader international efforts to tackle climate change.
Prior to joining adelphi, Martin managed an business incubator for marine and energy startups in as part of the Irish Maritime and Energy Resource Cluster.
Martin holds a Ph.D. in Contemporary History from University College Cork, Ireland where he examined Ireland's relationship with the European Union after accession. Martin received several funding awards for this research including a Government of Ireland Scholarship and an Erasmus Scholarship. His research focused on Irish government relations with the then European Economic Community in the 1970s and he has published on this area. Martin also holds a BA in History and English from University College Cork.
Dr Ruth Canning
Dr Ruth Canning is a Marie Curie International Research Fellow from 2012 to 2015, a post which she held jointly between Concordia University, Montreal, and the National University of Ireland, University College Cork. Awarded by the European Commission, the Marie Curie prize is one of Europe's most competitive and prestigious awards, fostering interdisciplinary research and international collaborations. A historian of early modern Ireland with a special focus on Ireland's Nine Years' War (1594-1603), Dr Canning's research examines the socio-political impact of war on identity formation amongst Ireland's minority Old English population. Dr Canning is a former Government of Ireland Scholar who completed a PhD in history at University College Cork in 2012. Originally from Galway, Ireland, she completed a BA at Mount Allison University and a MA at Memorial University of Newfoundland.
Dr Chad Ludington
Dr Chad Ludington was a Marie Curie International Research Fellow, 2015-17, working on a project on Irish merchants in Bordeaux.
Dr James O'Neill
Dr James O'Neill was an Irish Research Council Postdoctoral Fellow 2013-15, working on a project on the Military Revoluion and the Nine Years War in Ireland.
IRCHSS Government of Ireland Postdoctoral Fellow, 2011-2013
Irish Research Council Government of Ireland Postdoctoral Fellow, 2012-2013
Government of Ireland/Marie Curie CARA Postdoctoral Research Mobility Fellow in the Humanities and Social Sciences, 2011-2014
Appointed Lecturer in History at Cardiff University in 2014