People
People
Professor Jools Gilson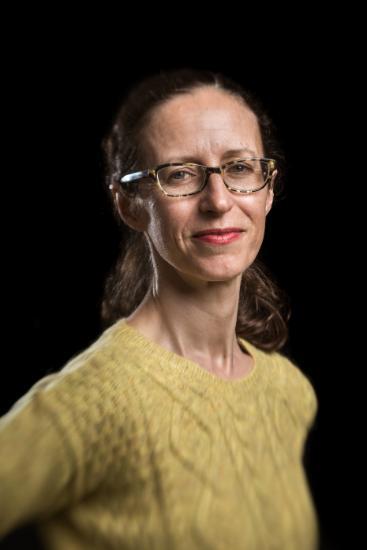 I teach theatre and movement practices as well as critical thinking / writing about theatre and performance. I love teaching, and I'm really curious about how different arts and broadcast disciplines make their meanings. I'm interested in what is particular about theatre; how it is an intelligence and a mode of enquiry. I trained originally in theatre and dance at Lancaster University and the University of Colorado at Boulder, and then developed an interest in interdisciplinary arts practice and scholarship.
My research and teaching interests cross boundaries between traditional academic scholarship and arts / broadcast practice - I've been a professional choreographer, an installation artist, a broadcaster, a critic and always a writer. I was the co-director of the performance production company half/angel for 10 years (1996 – 2006) with the composer / digital artist Richard Povall. half/angel made dance theatre and installation known for their poetic sensibility and digital innovation. More recently, I make creative radio (documentaries, features and drama) for RTÉ Radio and the BBC. The sensibility of my creative work across these different disciplines continues to focus on making provocative & haunting poetic spaces. Alongside this, I publish in the fields of Feminist Theory, Visual Culture, Gender and Sexuality, Performance Studies, Performative Writing, Somatics and Affect Studies. I'm also currently doing a Professional Training in Hanna Somatic Education.
I hold a practice-based PhD in Theatre and Performance Studies from the University of Surrey, and taught performance at the University of Hull and Dartington College of Arts (UK) before coming to Ireland. I taught in the School of English at UCC from 1996 – 2016, where I was Associate Director of the MA in Creative Writing from 2013. I was appointed Professor of Creative Practice and Head of the School of Film, Music and Theatre in 2016.
See Jools full profile here.
Contact: JGilson@ucc.ie