People
People

Head of Department: Yvon Bonenfant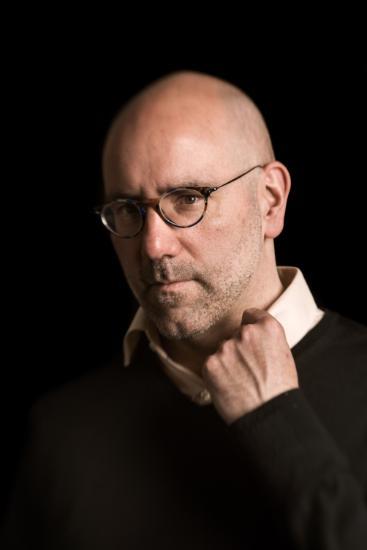 Yvon Bonenfant, PhD joined UCC Theatre as Head of Department in September 2018. Yvon's unusual and dynamic background emerged from exploring the unusual qualities of the human voice in performance, and the unusual qualities of the human body on stage. Originally from Canada, by way of the US and UK, he studied voice in many forms, live and performance art, theatre, experimental music composition, and collaboration in digital art-making, and he has worked with choreographers and dancers, visual and design artists, and research scientists to produce a wide array of performance and installation experiences, which, in recent years, have reached numbers into the hundreds of thousands per year. He also explores the role of the voice and body in performance in his academic writing and was a laureate of the Wellcome Trust Large Arts Awards.
Yvon teaches: interdisciplinary performance making and devising; voice, extended voice and voice studies; theories and practices of performance and cultural intervention; voice studies; topics in performance studies and in performance history; research methods in artistic research; and embodied creative practices, including improvisation.
Yvon's research interests include: interdisciplinary voice studies, participatory dynamics in performance, inclusion of diversity in performance and interactive art, queered voicing and queered bodies, performance beyond vision (sound and tactility in performance), biopoltics of performance; collaborative dynamics and creative process; collaboration with scientists; performance futures; experience design.
See Yvon's Full profile here.
Contact: Yvon.Bonenfant@ucc.ie
Dr. Bernadette Cronin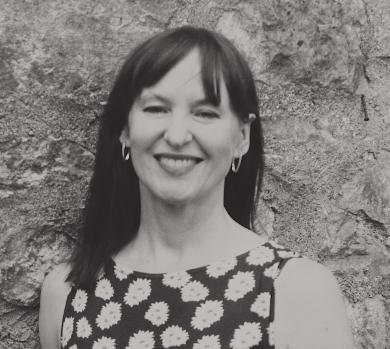 I am a theatre practitioner-researcher with a particular interest in adapting and devising and cross-disciplinary performance making. I co-founded GAITKRASH Theatre Company in 2007 with actor Regina Crowley and sound artist Mick O'Shea. The performance work takes place at the intersection between theatre, sound art and visual art. I work internationally as a performer, workshop leader and dramaturge and have trained among others with international voice experts Kristin Linklater and Margaret Pikes (Roy Harte School), and with actor trainers Phillip Zarrilli and David Zinder. I am a designated Linklater voice teacher, and a qualified yoga instructor. I hold a Diploma in Acting from the London Academy of Music and Dramatic Art, an MA (adaptation - novel to film script) from UCC, a PhD (contemporary post-dramatic theatre) from the University of Exeter, and a Diploma in Translation (German/English) from City University London. Recent performance work includes Playing the Maids (Wales/Korea/Ireland/Singapore), a multi-modal piece of theatre, inspired by Jean Genet's classic The Maids, which toured in Wales in 2015, and On an Island, a multi-modal performance piece created in response to Heir Island for the West Cork Islands Festival 2017. I teach voice, theatre practice, text and adaptation in the Department of Theatre at UCC, and publish in the areas of adapting and devising and multi-modal performance making.
See Bernadette's full profile here.
Contact: B.Cronin@ucc.ie
Professor Jools Gilson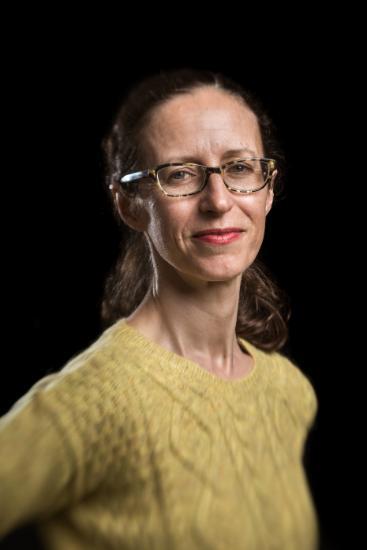 I teach theatre and movement practices as well as critical thinking / writing about theatre and performance. I love teaching, and I'm really curious about how different arts and broadcast disciplines make their meanings. I'm interested in what is particular about theatre; how it is an intelligence and a mode of enquiry. I trained originally in theatre and dance at Lancaster University and the University of Colorado at Boulder, and then developed an interest in interdisciplinary arts practice and scholarship.
My research and teaching interests cross boundaries between traditional academic scholarship and arts / broadcast practice - I've been a professional choreographer, an installation artist, a broadcaster, a critic and always a writer. I was the co-director of the performance production company half/angel for 10 years (1996 – 2006) with the composer / digital artist Richard Povall. half/angel made dance theatre and installation known for their poetic sensibility and digital innovation. More recently, I make creative radio (documentaries, features and drama) for RTÉ Radio and the BBC. The sensibility of my creative work across these different disciplines continues to focus on making provocative & haunting poetic spaces. Alongside this, I publish in the fields of Feminist Theory, Visual Culture, Gender and Sexuality, Performance Studies, Performative Writing, Somatics and Affect Studies. I'm also currently doing a Professional Training in Hanna Somatic Education.
I hold a practice-based PhD in Theatre and Performance Studies from the University of Surrey, and taught performance at the University of Hull and Dartington College of Arts (UK) before coming to Ireland. I taught in the School of English at UCC from 1996 – 2016, where I was Associate Director of the MA in Creative Writing from 2013. I was appointed Professor of Creative Practice and Head of the School of Film, Music and Theatre in 2016.
See Jools full profile here.
Contact:
Office: Muskerry Villas, Room 1.03
Email: jgilson@ucc.ie
Tel: 353 (0)21 490 4362
Dr. Marie Kelly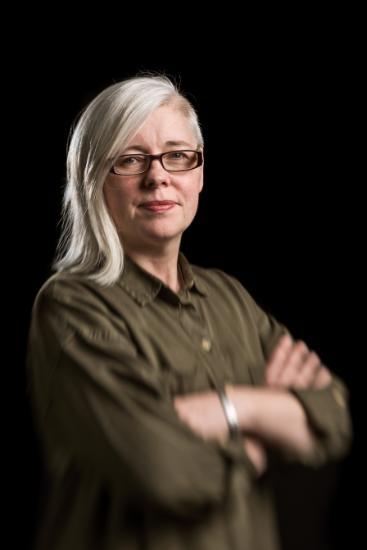 Marie Kelly came to the Department of Theatre (UCC) in 2012 following a long career at the Abbey Theatre where she played a significant role as part of the Theatre's management and creative teams (1993-2001) as well as acting as Head of Casting (2001-2006/7). She has a proficient knowledge of the business of theatre, theatre practice and performance, and the Irish dramatic canon. Taking advantage of this knowledge since leaving the Abbey, she has begun to develop a portfolio in dramaturgy and has increasingly drawn on this in her practice-based teaching and ongoing research.
Marie teaches on dramaturgy; performance analysis and related theoretical approaches; theatre practices under the umbrella of Theatre of the Image (specifically practices arising out of the work of Tadeusz Kantor, Pina Bausch and Robert Wilson). In tandem with this, Marie teaches on the business of theatre and is Programme Director of the new MA in Arts Management & Creative Producing.
Marie researches modern and contemporary theatre and performance; European and American theatre experimentation; a broad spectrum of theories associated with performance analysis and performance studies as well as innovative theoretical approaches such as theories from cognitive science. She is currently Co-President of the Irish Society for Theatre Research and a member of the Board of the Everyman (Theatre), Cork.
See Marie's full profile here.
Contact: Kelly.Marie@ucc.ie
Dr. Róisín O'Gorman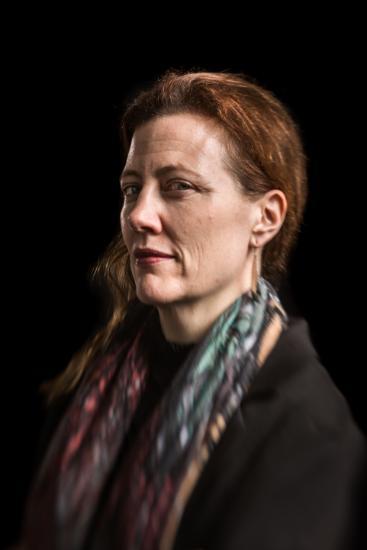 My work articulates the joint space between traditional scholarship and arts practice. Engaging creative methodologies and movement based practices from theatre-making with the theoretical frameworks from performance studies I pay attention to that which is overlooked or relegated to the margins of experience and knowledge and how those forms are politically implicated.
I experiment with different modes and work with to push boundaries in concepts and methodologies by exploring various platforms to discover the best form to support, develop and communicate the research within a given project. Interweaving my work as a Somatic Movement Educator along with creative arts practice and traditional scholarship results in a diverse practice as a scholar and artist that integrates and cross-pollinates these realms.
My unique background and approach has resulted in arts-based research projects, essays in international journals, book chapters and video essays. This experimental and creative approach continues to evolve and offer new research and teaching/learning possibilities.
See Róisín's full profile here.
Contact: R.ogorman@ucc.ie
Professor Emeritus Manfred Schewe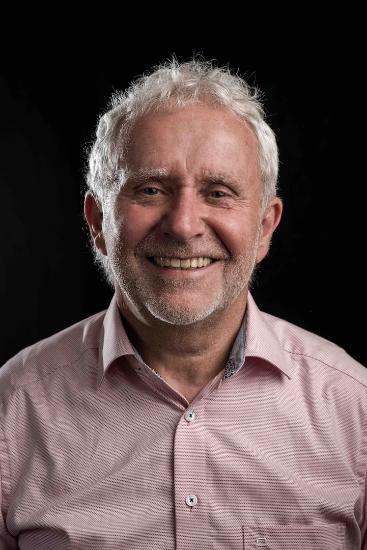 I have contributed to the study programmes of UCC's Department of Theatre since the mid-1990's. From 2016 - 2018 served as Head of Theatre. I retired in March 2019, but as Professor Emeritus plan to continue with my scholarly activity and look forward to continued collaboration with my colleagues in Theatre (in this context note the forthcoming conference entitled Going Performative in Education).
My teaching and interdisciplinary research activities focus primarily on aspects of Applied Theatre, including community theatre as world theatre and culture specific forms of drama and theatre in education. Brazilian writer and theatre practitioner Augusto Boal is one of the pioneers of Applied Theatre, I share his belief that "Theatre can help us to build our future, rather than just waiting for it." I have always had a special interest in building bridges between theatre and education.Traditionally the focus in our schools and universities is very much on the head, and there is a lack of emphasis on forms of creative doing. As a lecturer and workshop facilitator for associations and institutions worldwide, I continue to be a strong advocate of a new, performative teaching and learning culture. I believe that the performative arts can pave the way towards a different pedagogical culture, by developing innovative models of "teaching and learning with head, heart, hands and feet" (Schewe 1993).
My teaching and research activities are closely linked to the SCENARIO project (http://scenario.ucc.ie) which I initiated at University College Cork. It includes SCENARIO – Journal for Performative Teaching, Learning, Research (founded in 2007), the complementary SCENARIO Book Series, and our steadily growing SCENARIO FORUM international network of practitioners and researchers.
A lot remains to be done at various institutional and political levels to ensure that theatre will play a more central role in the field of education. I would love to see Theatre to be introduced and flourish as a subject in all Irish primary and secondary schools; and wouldn't it be wonderful if universities in Ireland and elsewhere began to embrace performativity as a pedagogy in and across all academic disciplines? In this context note the Recommendations for a Performative Teaching and Learning Culture. For further details regarding my research-related activities interests see my staff page at: http://research.ucc.ie/profiles/A016/mschewe
Contact: M.Schewe@ucc.ie
Fionn Woodhouse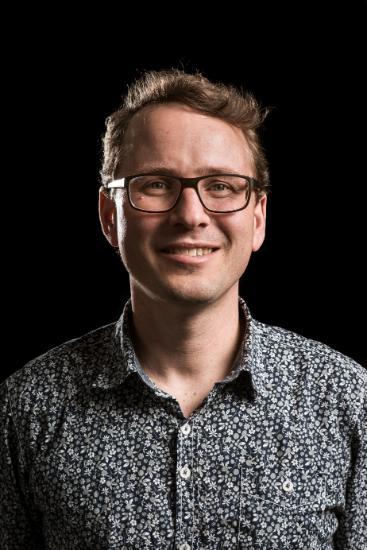 Fionn Woodhouse joined UCC Department of Theatre in Sept 2014 coming from a practice background working in the fields of Educational and Youth Theatre. Fionn worked with Graffiti Theatre Company for 16 years developing outreach programmes across a range of areas including anti-bullying, school completion, communication, aspiration raising. Fionn is also an active Youth Theatre facilitator and mentor, setting up UCC Youth Theatre in 2017, and he sits on the board of Youth Theatre Ireland, the national organisation for Youth Theatre.
Fionn teaches and supports teaching delivery across a range of modules including Applied Drama and Theatre, Theatre Production, Cultures of Movement and Place, Internships, Research Placement, Special Studies in Applied Theatre, Performance Technologies, etc. Fionn likes to create active, engaged teaching spaces in which students can immerse themselves in embodied learning.
Fionn's current Research interests include Performative Arts Pedagogy, participation in, and impact of, Performative Arts with a focus on youth participation, facilitator/teacher training in a schools/curriculum context, and impact of performative training in learning spaces.
See Fionn's full profile here.
Contact: Fionn.Woodhouse@ucc.ie
Declan Leonard - Technical Officer
Declan is currently serving as the Technical Officer based in the Granary Theatre, UCC. Declan has worked with the Department of Theatre, UCC since 2020 and also, worked as a part time technician in the Granary Theatre since 2018.
Originally from Hastings , East Sussex, grew up in Co. Waterford, now based in Cork, Declan worked as a freelance Theatrical Lighting Designer and Technician since graduating with a BA in Theatre & Drama Studies from MTU Cork School of Music, in 2017. Declan also worked as the house theatre technician in the Firkin Crane Theatre from 2017 until the start of the pandemic. From having a performance background also, Declan has gained massive experience in all areas of theatre production from Musical Theatre, Stage Management to Design. Since working with the Department of Theatre, Declan has worked closely supporting the student performances as well as teaching Lighting Design on the Performance Technologies Module.
Lyndsey Haugh - Administrator

Lyndsey Haugh is the Theatre Administrator. Lyndsey's office is located on the ground floor of Muskerry Villas. Christmas presents accepted year-round.
Contact: lyndsey.haugh@ucc.ie
Study for a PhD or MPhil - Research Specialisms

Contemporary Theatres
Theories & Practices of Embodiment
Performative Teaching & Learning
Critical Theory
Practices
Irish theatre
Choreography
Applied Theatre
Performance Studies
Theatre Producing
German theatre
Dance
Educational Drama
Performative Writing
Casting
Post-dramatic & Experimental Theatre
Physical Theatre
Youth Theatre Practice
Affect Studies
Devising
Performance Theory & Dramatic Literature
Somatic Practices
Drama participation impact
Intermediality
Dramaturgy
Theory and Practice of Adaptation
Corporeality
Visual Culture
Practice-as-Research
Live Art
Movement
Feminist Theory & Praxis
Psychophysical performance
Voice and extended voice
Gender & Sexuality
Broadcast and experimental radio
Queer bodies & LGBTI+ Issues
Critical Pedagogy
Queered Performance
Performance and Disability