Recent News & Events
Recent News & Events
Calling all Healthcare Professionals TWO BRAND NEW POSTGRAD PROGRAMMES STARTING IN SEPT 2022!
The University College Cork College of Medicine and Health is excited to announce two new postgrad programmes in the fields of Paediatrics and Child Health and Allergy and Clinical Immunology. Both programmes will launch in September 2022, and applications are currently open. If you or someone you know are interested in upskilling in these areas, please read on!

In order to meet the demand for dynamic multidisciplinary healthcare models, UCC's Department of Paediatrics and Child Health has designed these two new programmes with healthcare professionals in mind. We understand how busy healthcare professionals' schedules are, which is why these programmes are online, flexible, and part-time. You will have the choice to study for one to three years, where you can earn a postgraduate certificate in the first year, a postgraduate diploma in the second year, and a MSc in the third year. Your postgrad, your way.

Whether you decide to earn your PG Certificate, PG Diploma, or MSc, you will gain invaluable knowledge and skills that you can immediately put into practice in support of your community. Healthcare professionals who hold a primary honours degree in a relevant healthcare discipline and who (ideally) have at least 1 year's professional qualified experience are welcome to apply!
The Department Welcomes Dr Juan Trujillo to the Team
The Department of Paediatrics & Child Health is delighted to welcome Dr. Juan Trujillo to the Department. Dr Trujillo is the Programme Director for the new Allergy and Clinical Immunology Postgraduate Programme.
Dr Trujillo is a lead Investigator at the INFANT Research Centre and a Consultant Paediatric Allergist in Cork University Hospital. He trained in Paediatric Allergy and pulmonology in Corporacio Sanitari Parc Tauli Hospital Sabadell (Barcelona, Spain). He is a member of the European academy of allergy and clinical immunology (EAACI), Irish Association of Allergy and Immunology, British Society for Allergy & Clinical Immunology (BSACI), Spanish society of paediatric asthma allergy and clinical immunology (SEICAP).
Dr Jackie Pando Kelly receives Peruvian Award
Dr Jackie Pando Kelly received an award from the Peruvian Government through the Ministry of Foreign Affairs for her outstanding humanatarian work supporting rural communities in the Andes through fundraising in Irelaant to send medical aid to a hospital. Dr Pando Kelly also volunteers in the hosptial during the summer and takens medical students to provide medical care to children in the deprived aread. Peruvian nationals were nominated by their embassies in different countries where they are residing and the award was given to 5 Peruvian citizens around the world who have contributed significantly to the improvement of the lives of their compatriots living in Peru .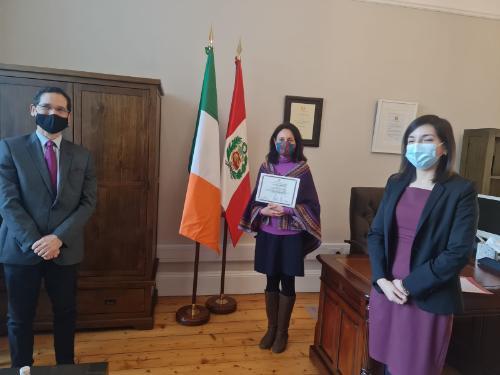 Awarded by the Peruvian Government on the 18/10/2021 and presented to Dr Jackelina Pando Kelly by Mr Alberto Gonzales, Deputy Head of Mission and Mrs Fiorella Altez Head of Consular Section, on the 15/12/2021 in a Ceremony at the Irish Peruvian Embassy in Dublin.
First Chair of Neonatology in Ireland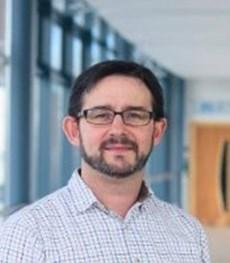 Thanks to a donation from UCC alumnus Daragh Horgan and his wife Anne the Department has appointed of Ireland's first Chair of Neonatology, Prof Gene Dempsey. This new role represents an exciting opportunity to continue the delivery of excellence in our undergraduate and post gradate academic programmes and establish the INFANT Centre at UCC as a world leading research centre in newborn care.
Prof Gene Dempsey said "I see exciting collaborative networks developing locally, nationally and internationally. We have already developed strong interdisciplinary links at UCC, for example with the Physiology department exploring the implications of too much or too little oxygen delivery, with the APC exploring the maternal and neonatal microbiome, and with IPIC assessing light as a means to measure oxygen levels within the lung. Nationally we are a key member of the Mother and Baby Network and are currently leading a trial on brain oxygen monitoring in preterm infants. We will continue to develop strong international collaborative links in newborn clinical trials. We will lead and partner in some of the exciting multinational trials in newborn care, all aiming to generate new knowledge and enhance patient outcome. These trials currently include aspects of newborn stabilisation at delivery, studying antiseizure medication in term newborns and drugs to improve heart function in preterm infants. I want to ensure we deliver excellence in our undergraduate and postgraduate teaching program, and mentorship to our junior trainees. The ultimate goal is to establish an internationally renowned research centre here at UCC, delivering high quality clinical care and improved outcomes for newborn infants.'
Prof Mark Turner, Adjunct Professor, Department of Paediatrics & Child Health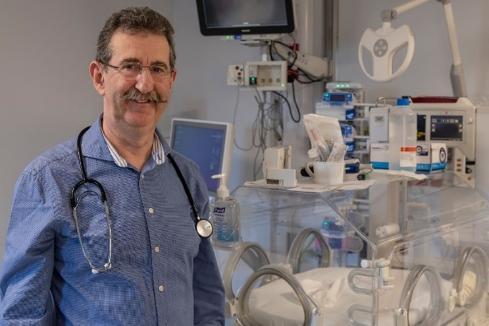 Prof Mark Turner gave his inaugural lecture "Inspiration, perspiration & research infrastructure: critical success factors for clinical research" to an online audience of over 160 people today via Microsoft Teams. Prof Turner is Professor of Neonatology and Research Delivery at the University of Liverpool. His research aims to improve the access of newborn babies and children to high quality medicines. This includes studies of dosing, safety and efficacy, and research about excipients, manipulations of medicines, the avoidability of adverse drug reactions and the value of age-appropriate formulations.
He believes that the coherent integration of the design and conduct of clinical trials is key to improving the quality of medicines. He works to develop efficient medicines research infrastructure in Europe and globally as Chair of the European Network for Paediatric Research at the European Medicines Agency (EnprEMA) (2013 – 2019), Convenor of the European Paediatric Clinical Trials Research Infrastructure, co-Director of the International Neonatal Consortium and as co-Coordinator of c4c.
The Department Welcomes Dr Daragh Finn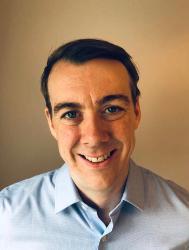 Dr Daragh Finn has joined the Department as part-time Senior Lecturer.
Dr Daragh Finn graduated from NUI, Galway in 2008 and commenced his role as a Consultant Paediatrician with special interest in Paediatric Cardiology in Cork University Hospital in 2018. Prior to this role he was a Clinical Fellow in Paediatric Cardiology in the Royal Brompton Hospital, London. He completed a research fellowship with the INFANT centre in UCC in 2015/2016. He was the lead clinical fellow on a number of trials funded by Science Foundation Ireland including CUPID, a randomised controlled trial assessing different cord clamping strategies in preterm infants. He was awarded an M.D. from UCC in 2019. He is a member of the European Association of Cardiovascular Imaging (EACVI).