Previous Post Graduate Students
Previous Post Graduate Students
Rhodri Llyod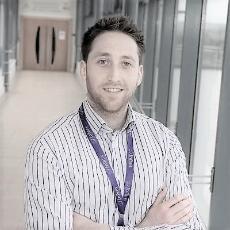 PhD Title: Electroencepalography of Prematue Infants
In this thesis, Rhodri aims to progress current knowledge of EEG in very preterm infants <32 weeks gestational age (GA) by investigating its ability to assess neurological wellbeing and to predict neurodevelopmental outcome at 2 years. Furthermore, his aim to investigate and described the frequency and characteristics of electrographic seizures during the early postnatal period in the very preterm infants, and compare this to the existing literature. In addition, he aims to develop a standardised scheme for assessing both the normal and abnormal EEG features of preterm infants according to post-menstrual age. Finally, he will investigate the EEG of preterm twins and assess EEG concordance between monochorionic-diamniotic (MCDA) and dichorionic-diamniotic (DCDA) twins.
.
Marc O'Sullivan
PhD Title: Liquid Biopsy in the Newborn
Marc O'Sullivan is a National Children's Research Centre, Crumlin, funded PhD candidate with the Department of Paediatrics since 2014. His research originally focused on core temperature variations of infants with Hypoxic-Ischemic Encephalopathy. His PhD is focused around miRNA profiling in cord blood for both neonatal growth and brain development. This work is in infants that experienced early rapid weight gain prior to childhood obesity, and infants born with perinatal asphyxia respectively
Sophie Casey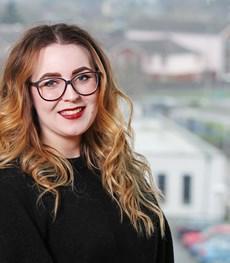 PhD Title: Temporal Identification of the Molecular Alterations in Disorders of Neurodevelopment.
As a graduate neuroscientist and current PhD candidate in paediatrics, Sophie's current research on hypoxic ischemic encephalopathy (HIE) is at the crossroads of both areas.
Her PhD project focuses on the identification of circulatory biomarkers in multiple established animal models of HIE and the determination of the functional downstream targets and effects of these markers in cell models. Sophie is also investigating the inflammatory profiles in maternal serum samples with the aim of determining whether maternal immune dysfunction pays a causal role in the development of autism spectrum disorders (ASD).
Sophie's research ultimately aims to provide novel insights into the roles of early molecular (microRNA and cytokine) alterations in the circulation on neurodevelopment and the effects of microRNA manipulation in the relevant cell models.
Dr Yvonne D'Art
MSc Title: Single dose food challenges in the diagnosis and management of cow's milk allergy in infants
Yvonne is currently undertaking research for her MD. Her study has recruited 60 cow's milk allergic infants between Cork University Hospital and OLCH Crumlin. 40 of them were given a single dose milk challenge with 0.015mls of milk (this is the dose at which only 5% are expected to react-the ED 05) and 20 did not receive the milk challenge. Both groups are started on the same programme of home introduction of milk using the milk ladder. They will be followed up for one year post recruitment.The mothers are completing Food Allergy Quality of Life (FAQL) and State and Trait anxiety(STAI) questionnaires at intervals during the year.
The primary outcome measure will be level of milk tolerance achieved by 6 months post randomisation/challenge. Secondary outcomes will be changes in FAQL measures from randomisation to 1,3,6 and 12 months post randomisation and changes in serum levels of milk and milk-component specific IgE and IgG4 from 0-6 months in each group.
Dr Aisling Garvey
PhD Title: Multimodal Assessment of Newborns at Risk of Neonatal Hypoxic Ischaemic Encephalopathy
Aisling's area of interest is Neonatal Encephalopathy. Hypoxic Ischaemic Encephalopathy (HIE) is the leading cause of acquired brain injury in newborns. This study focuses on the early neurophysiological changes that occur following birth in infants with HIE and whether the evolution of these changes can predict eligibility for therapy and long term outcome. By incorporating clinical findings, blood biomarkers and very early physiological biomarkers of injury, this study aims to identify more rapidly and accurately infants at highest risk.