Student Perspectives
Student Perspectives
Student Perspectives

Emer Murphy - MA: Medieval and Renaissance English (2016)
I was in the final year of my bachelor's degree when I fully recognised my love of Renaissance literature after taking Dr. Edel Semple's "Shakespeare on Screen" seminar. The content was intriguing, and stimulated many a rich conversation in us slightly-hesitant undergraduates. What began as curiosity and interest, morphed into enthusiasm and passion as the class soon became the highlight of my week and I came to the realisation that a postgraduate course in English was something I should pursue.
I immediately went to the UCC School of English to investigate what they had on offer and discovered the MA in Medieval and Renaissance English. The programme stood out from all the others in Ireland for its diverse range of texts, from 700AD Old English writing to Renaissance literature c.1700 and everything in between. The sheer historic and generic scope of the programme as well as the invigorating material waiting to be delved into provided me with an exciting opportunity to further my studies. With lively discussions, which often continued beyond the classroom, the course allowed me to explore outside my comfort zone and challenged me to become a more inquisitive scholar as I was encouraged to push beyond my intellectual boundaries. For me, the MA was a journey of learning and growth as I created my own blog for the Research Skills module, deciphered intricate handwriting in Book History, attempted to deconstruct the musings of Margery Kempe in Middle English, and debated whether or not Shakespeare's shrew had truly been tamed. Each module was as engaging as it was thought-provoking and thoroughly fulfilled my expectations.
Under the guidance of a committed and passionate lecturing team, my academic ambitions were fuelled further as the lecturers' infectious energy inspired many a great scholarly debate. With their office doors constantly open, they were more than willing to share their expertise and knowledge, going above and beyond to create an exceptional Masters programme.
The most challenging and simultaneously rewarding aspect of the MA, however, was the research dissertation. Such a project allowed me to explore my own unique interests and provided me with an opportunity to put all I had learned over the previous nine months into practice. It was an immensely enjoyable undertaking and was one of the many highlights of my postgraduate experience. The support of the lecturers and the English department was second to none and I can only use positive words to describe my journey. I cannot recommend this MA programme enough as it truly was a year I will never forget.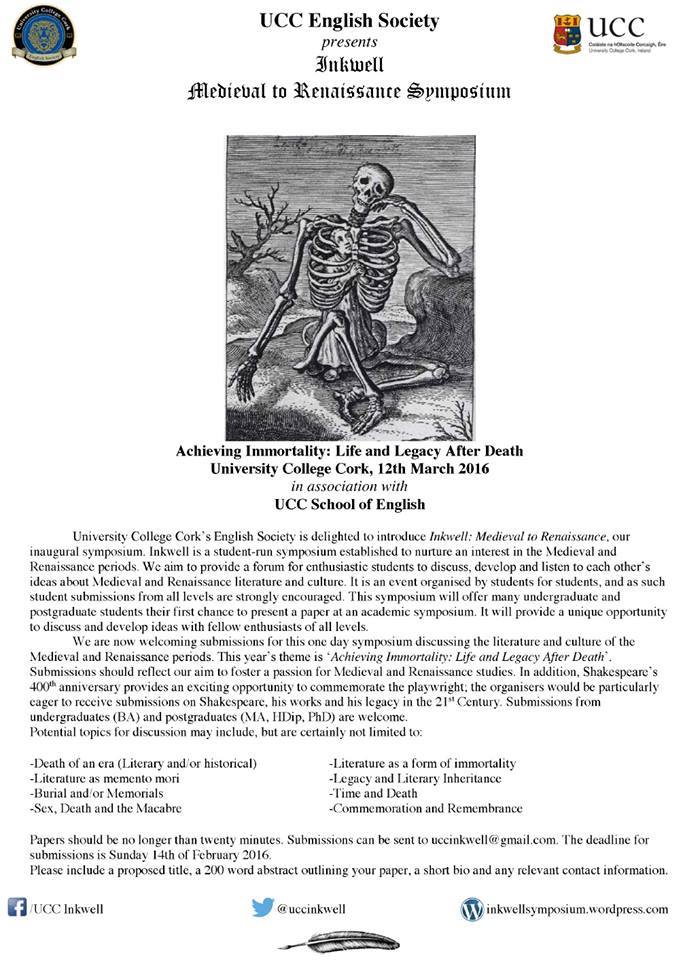 Alison Killilea - MA: Medieval and Renaissance English (2012)
After completing my BA in English and Geography at UCC, I knew I wanted to continue my academic studies, particularly in medieval English literature. The MA in Medieval to Renaissance studies was the obvious choice, and I chose to take on the Middle English and Old English strands of this course. While quite a change from the structure of the BA, it was a welcome one, with small-group seminars that focused on discussion and the development of more personal ideas and theories surrounding texts. The Old English strand really helped me develop a love for the Old English language and early medieval literature, so much so that I went on to apply for a PhD a year later, and I still regularly submit academic articles on the subject. The MA was critical in developing research skills and touched on some digital humanities topics, which greatly helped me with acquiring a technical writing job a few years later. As well as technical and academic skills, my MA year was pertinent in developing personal skills; through the encouragement of original thought and the experience of public speaking, it stands as a core foundation from which I was able to build confidence.
Lia Curtin – BA English CK109 (2017)
Like many Leaving Certificate students, I approached third level study without a clear endpoint in mind. I knew I loved books and hated office jobs, but besides that I had no idea what to study. I had considered the traditional BA but felt it lacked the direction and specific knowledge which would help when pursuing a career. As I was completing my CAO forms, UCC announced the BA in English, a specialised degree with a wide range of possibilities, and opened up a new path for me and other like-minded students.
The BA in English combines the flexibility of a BA degree with specially-tailored seminars which provide students with the necessary skills for an academic or professional career. Several classes were exclusive to BA English students, allowing us to work in small groups, give presentations, and even create our own publications. The intake is small, allowing everyone to know their classmates as well as creating stronger relationships with the Department of English staff.
Across all three years there were possibilities to tailor your module choices to your own interests – from medieval manuscripts to modernist films. This allows each student to study a wide-range of topics or focus more closely on a particular theme. The addition of a dissertation in the final year provides another opportunity for students to pursue their personal interests, while the research and writing process is excellent preparation for postgraduate study. The Department of English staff specialise in a variety of areas, so you are guaranteed to have an expert supervisor who can help you achieve the best academic results.
The BA English degree provided me with the practical knowledge and transferable skills which have proven very attractive to employers, while the variety of academic modules covered by the degree opened up a wealth of potential avenues for postgraduate study. I am currently pursuing an MA in writing and editing, and have found that my UCC qualifications are highly attractive to international selection committees, while the skills which I learned are essential in both academic and professional settings.
Edel Henry, MA in American Literature and Film (2014)
Picking the right postgraduate course is a daunting task for anyone. Making the decision to do it away from the university in which you did your undergraduate is more difficult still. Abandoning your safety network and the student/lecturer relations you had spent three years cultivating can be an intimidating decision to make and not one I undertook lightly. For me I was plagued with insecurities about how I would fair in another university and worried (albeit foolishly) that my abilities may pale in comparison to my classmates. However the prospect of doing an MA in American Literature and Film was too enticing to pass up for these worries few and I decided to make the move from the security of Galway to the unknown of Cork.
I needn't have worried, as the year I spent doing my MA in UCC was by far the best year of my third level experience. The staff could not have been more helpful throughout the year and I was blessed to share a class with like-minded students all keen to learn and debate in our seminar classes. The course covers such a broad array of topics that there is something for everyone and I was opened up to literature that was both challenging and engrossing. While there are set topics and periods you will be studying in the MA such as modernism, post-modernism, and Jewish literature, you also have tremendous freedom to explore your own research topic with highly knowledgeable and enthusiastic staff. I was given complete freedom to pursue my interests in American expatriation and masculinity studies and, while completing a thesis on this topic was a nerve-wracking experience, my tutors made it as stress-free as possible while encouraging me every step of the way and never making me feel that its completion was beyond my capabilities.

I would recommend this MA or postgraduate studies in UCC in general to anyone. I learned so much in that year that helped me in further studies. For those anxious about coming to UCC for the first time, they will struggle to find a more welcoming atmosphere or approachable staff anywhere.
Marie Coffey, MA in Irish Writing and Film (2013)
Having recently acquired a position as publishing editor for a global academic publishing house, I have come to realise how fundamental my MA in Irish Writing was in attaining this role. Whereas other university programmes I looked at seemed like stagnant and outmoded approaches to pedagogical instruction, UCC's Department of English conveyed an active commitment to the evolving nature of theoretical and academic scholarship. Engaging in weekly class seminars and listening to renowned guest speakers on current literary trends in psychogeography, ecocriticism, and postcolonial transnationalism, I always felt confident that I was being set a contemporary and solid foundation for further academic studies, if I wished to pursue them.
One of the most encouraging and comforting aspects of UCC's English MA, was the diversity of the course's focus and its awareness that its emerging English graduates held a range of aspirations, ranging from PhD scholarship, to journalism, marketing and publishing. Unsure about what career to pursue upon entering an MA, and acutely aware of an economic climate that portrayed employability as a 'holy grail' prospect, it was UCC's persistent focus on digital e-learning, interconnected e-journals, and archival projects that convinced me to follow a Master's degree at University College Cork. These projects have since proved to be imperative in securing a career in academic publishing. Having worked for two publishing houses since graduating from UCC, it was my course's focus on databases, bibliography referencing, interactive presentations and en vogue debates concerning the rise of open access scholarship that have proved to be most valuable in obtaining a career in the protean environment of academic publishing.
The ethos of UCC's learning revolves around the principle of "independent thinking." This, I can confidently note, has been my experience with an MA in English. It was both a privilege and an exciting challenge to write an MA English thesis amongst engaged and critically renowned lecturers. My ability to execute independent research and to construct a logical and theoretically engaged thesis was encouraged and cultivated by a faculty that were knowledgeable, motivated, and most importantly, friendly. I have thoroughly enjoyed my years in the English department as a BA, and subsequently, MA student.
Brianna Dougher, MA in Medieval and Renaissance English (2012)
‌Brianna Dougher (H.Dip in English, 2011; MA in English, 2012)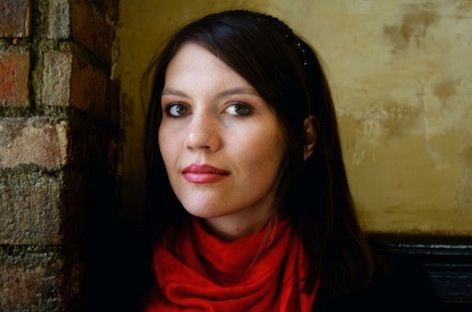 After completing my undergraduate degree from the Universtiy of California, San Diego, I moved from my home state of California back to my parents' birthplace of Cork for the Higher Diploma in English at UCC. This, as well as the MA that I went on to receive, was an invaluable experience and one I cannot recommend enough.
The transition from my familiar American university to one abroad was made seamless by the community of the Department of English – the attentiveness and accessibility of the lecturers, as well as the immediately welcoming attitudes of the other students. It was a pleasure to attend lectures given by academic staff who possessed not only expert knowledge, but a genuinely contagious enthusiasm for their topics. From discussion-filled seminars, to class trips and regular pub gatherings for group readings among lecturers and post-grads alike, my experience at UCC was exceptional. It was also one that I do not think could have been replicated in another university, or other city (there is nothing quite like attending a lecture on Edmund Spenser while standing amongst the ruins of his castle, speculating about the exact space in which he wrote The Faerie Queene).
As I have recently completed the MA in Medieval and Renaissance Literature and hope to have, eventually, a career in this field, the Department of English has been overwhelmingly helpful in helping me facilitate this goal, and former lecturers have gone above and beyond what I would have conceived as their duty by continuing to remain in contact to offer support and invaluable career advice. Moving to Cork to study English at UCC not only turned out to be a wonderful decision, and highly enjoyable time, but one that is proving crucial for advancing my career through giving me a strong academic background and encouragement in pursuing post-graduation goals.
Joan Hayes, BA (2008); MA, Irish Writing and Film (2009)
Joan Hayes (BA, 2008; MA in English, 2009)
I became a Mature Student at UCC because I had always had a niggling feeling of regret that I had never studied at Third Level. This feeling became more acute after my own children had completed their university educations. At that time I began to wonder if I could do something about those regrets.
I started by enrolling in a two year, part-time Diploma course in Women's Studies. It was part of an Outreach Programme organised by UCC. By the time I had successfully completed it I had garnered enough confidence to apply to do a BA as a mature student. Once the BA was finished it was no longer about regrets, but more about being fully engaged with a keen desire to continue studying. My interest in Irish Writing made the taught MA course the obvious one for me.
Divided into two distinct parts - the taught element and the written thesis - the course provided a satisfying feeling of continual progress and with each assignment I felt I was another step closer to completion. Being used to the large Student/ Lecturer ratio of undergraduate life, it came as a very pleasant and rewarding surprise to work in our small group of six students with one, or two and occasionally even three lecturers. These lecturers each provided very fine and intensive tuition and attention. Choosing the subject of the thesis was difficult, because it was hard to see in advance where the choice might take you with regard to the conclusion. However, the staff offered excellent advice and support. Writing the thesis was not easy and there was a great deal of re-writing and editing involved. My supervisor for the thesis was most encouraging and supportive throughout and the feeling of achievement at the finished result made it all very worthwhile.
Lorna Quinn, BA in English & Drama and Theatre Studies (2005)
Lorna Quinn (BA in English & Drama and Theatre Studies, 2005)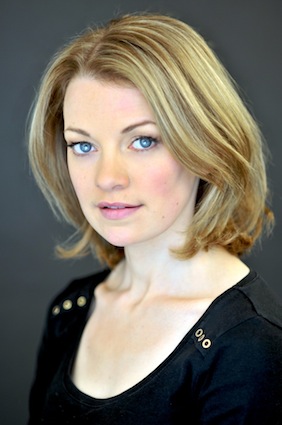 I thoroughly enjoyed my time studying English at U.C.C. Initially I found it quite daunting, as I had just finished my Leaving Cert and was now entering the next chapter of my life – Third Level! I had to take control over my studies now and decide which modules within the English course would best suit me.
Each module sounded most appealing, and the course itself catered for a wide variety of interests. Throughout my three years studying English, I decided to pursue many varying aspects of English literature including, American Cinema, Nineteenth-Century American Literature, Geoffrey Chaucer and Canterbury Tales, Medieval to Renaissance Drama, Old English, Contemporary Irish Writing and the study of James Joyce and his infamous novel, Ulysses. This course of study proved invaluable to me as I studied these modules alongside the other aspect of my degree, Drama and Theatre Studies.
It was not long before that initial feeling of trepidation eased and I became fully immersed in my new life at U.C.C. The lecturers were so lovely and made lectures so interesting and utterly engaging. For example, Dr. Andrew King, who taught me Medieval and Renaissance Drama, also directed a modern dramatization of the York plays, which I was very fortunate to be apart of. This was then performed before the class. Dr. Gwenda Young played many clips from old Alfred Hitchcock films amongst others during American Cinema lectures, whilst students were treated to Professor Colbert Kearney's witty and engaging read from sections of James Joyce's Ulysses. This level of commitment, passion and enthusiasm demonstrated by the lecturers proved infectious amongst students, and ultimately resulted in a most enjoyable and memorable learning experience.
http://www.irishtheatreonline.com/ita/itaprofile.aspx?1=1&id=1098
Julie Kelleher, BA English & Drama and Theatre Studies (2004)
Julie Kelleher (BA English & Drama and Theatre Studies, 2004; MA Drama & Theatre Studies, 2006)
I've had one true love almost all of my life – books. It seemed to me the most natural thing in the world to go on from school to study English. I was adamant in my rather precocious teenage way that I would spend my college years investing in education, simply for education's sake, that I would indulge in the great joys of stories in the form of novels, plays, poems and film from all ages. My three years studying English at UCC certainly did not disappoint.
I found that I could carve my own path of study in terms of module choice, and be led in that by deeply passionate and learned teachers. It may sound a simple thing to say, but I learned to read and to write to a level which has proved an invaluable asset to me in my career, both creatively and administratively. Best of all I think I turned my true love into a lifelong companion because of the quality of the education I had at UCC. Could I have asked for more?!
I work as an actor, singer and freelance theatre producer and have worked in a range of roles, on and offstage, with numerous Irish arts organisations, companies and artists, including Kinsale Arts Week, the Everyman Theatre, Cork Midsummer Festival, Hammergrin, Corcadorca, Meridian Theatre Company, Dublin Theatre Festival, Fabulous Beast Dance Theatre, The Performance Corporation, Gare St. Lazare, Once Off Productions, Landmark Productions, and Siren Productions.
I'm a member of the steering committee for the Theatre Development Centre at Triskel Arts Centre. I'm a member of the Creative Ensemble at BrokenCrow since 2011 and one of three theatrical adventurers at Conflicted Theatre. I recently made my directorial debut for BrokenCrow with Ronan FitzGibbon's Mantle, and produced 18-35 for Conflicted. I'm currently earning a crust in the Marketing Department at the Everyman.
David Corkery, BA (2005).
David Corkery (BA, 2005)
English had always been one of my favourite subjects at school and, when I began my BA in UCC in 2003, it seemed a natural choice to study, along with Psychology, Philosophy and Mathematics. I went on to choose English as my major and enjoyed every minute of my three years.
The mental discipline and analytical mindset that the course demanded of me have undoubtedly served me in my life and career. My three years in UCC allowed me to broaden my horizons and discover what I really wanted to pursue in my life. The English component of my degree was a big factor in my acceptance into an MA in Journalism and, following a 4 year career in television production and online journalism at TV3, I moved to Sydney where I now work in digital marketing and social media management with a leading Australian GPS company, Navman.
In 2003 I couldn't foresee my path following college. I could barely see past the next exam. But, in hindsight, the skills I developed, the things I learned and the people I met have all influenced me greatly. Not to mention the fact that knowledge of Shakespeare is a good thing to have in a pub quiz.
Ellen McWilliams, MA in English, 2000
Ellen McWilliams (MA in English, 2000)
I graduated with an MA from the Department in 2000 and went on to complete a PhD at the University of Bristol. I am a Lecturer in English Literature at the University of Exeter, having previously held posts at Bristol and Bath Spa University. My teaching and research interests are in Irish, American, and Canadian literature, writing and diasporic identity, and the reception of European literary models in North American writing. I recently received an Arts and Humanities Early Career Fellowship (2011-2012) and am currently a Visiting Fulbright Scholar at the Institute of Irish Studies at Fordham University in New York.
My experience on the MA programme was transformative; it determined the course of my career and, looking back, proved to be of immeasurable personal and professional value. On the MA, we were exposed to a wide range of critical practices, while being encouraged at every turn to be rigorous and imaginative in our own thinking. The lecturers in English, many of whom are still teaching in the School, were all key figures in their fields of research, but also brilliant and deeply committed teachers. Dr Lee Jenkins was my personal tutor on the MA and supervised my dissertation on Canadian literature. My first book was on the fiction of Margaret Atwood and the links between my formative experience at UCC and my current work remain very important. I have just completed a book on Women and Exile in Contemporary Irish Fiction, the genesis of which can be linked, in part, to ideas first encountered in Professor Patricia Coughlan's lectures on gender and Irish writing. I wasn't the most confident MA student but, with the advice and encouragement of my personal tutor and other academics in the School, I applied for and secured a University of Constance Postgraduate Scholarship, a National University of Ireland Travelling Prize in English, and a three-year PhD scholarship to the University of Bristol.
My own research and practice as a university lecturer owes a great debt to my years at UCC and to my postgraduate experience. Many of the things I aspire to be as an academic can be traced back to my time as an MA student in the School of English, and the role models I encountered there remain touchstones of academic excellence, integrity, and generosity.
Thomas Conway, BA (1997)
Thomas Conway (BA, 1997)
I came to UCC to study science and then discovered Q+3, and so a monthly drift became weekly, then daily, then my permanent haunt. I switched over to English. My parents were unimpressed. Could it be he wants to be a teacher, or a writer, or, God forbid, an actor?
I attended lectures, more than were strictly necessary. I turned up to tutorials. Low confidence painfully transformed itself into articulacy. A terror before writing slowly developed into an excitement. What before in the state system was punished, to my utter astonishment was here rewarded: bold, challenging, unconventional ideas were welcomed so long as your articulation was clear, persuasive and well supported.
The enthusiasm and support of the lecturers and tutors was what I first noticed. In my fellow students were mirrored efforts to make my thoughts my own and everywhere was a climate of curiosity and passion for works of the imagination.
When I began surveying the ground of English literature, I discovered that so far from being intimidating, it was welcoming. I began to see writers less as 'them' and more as 'us'; whatever it was they belonged to somehow stretched as far as us and we were going to stretch it further, challenge it, contend against it, turn it on its head.
I graduated with a BA in 1997 and wanted only to make theatre. It has worked out well. I've been working with Druid as literary manager for seven years, bringing theatre to some of the most sophisticated audiences in the world. I've also worked as a director and dramaturg and have begun teaching in NUIG and the Lir Academy, supporting others in their discovery of theatre. To look back, so much since graduation finds its foundation in my time studying English in UCC.