People
People
Energy Engineering People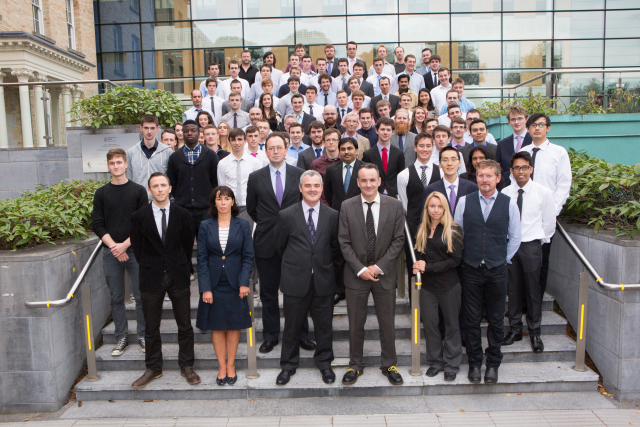 Technical & Administrative Staff
Technical Officer.
Anthony o'flaherty (fluid mechanics laboratory).
Administrative Staff
Jennifer Barry
Tel: 021 490 3980
Postdoctoral Fellows
Post Doctoral Fellows
Dr. Sara Armstrong - Dynamic Modelling of Wave Energy Convertors in Power Systems
E:
s.armstrong@ucc.ie
T: +353 21 4250040
Dr. Gordon Dalton - Economic Assessment of Wave Energy Convertors
E:
g.dalton@ucc.ie
T: +353 21 4250028
Dr. Paul Deane - Energy and Power systems modelling, Energy Economics and Policy, Energy storage and Wind Resource Assessment.
E
:
jp.deane@ucc.ie
T
:
+353 21 4901959
Dr Fionn Rogan - Climate technology; technology evaluation; innovation systems; energy systems modelling; energy policy; ex-post analysis of energy policies
E
:
f.rogan@ucc.ie
T
:
+353 21 4205282
Dr. Anne Marie O'Hagan - Law, policy & environmental aspects of wave energy
E:
A.OHagan@ucc.ie
T: +353 21 425 0015
Dr. Wanan Sheng - Hydrodynamics in Ocean Energy Development
E: w.sheng@ucc.ie
T: +353 21 4250038
Awards and Distinctions
Science Foundation Ireland MaREI Research Centre Award
Science Foundation Ireland (SFI) has recently funded a €25 million Centre for Marine Renewable Energy Ireland (MaREI). The Centre is a cluster of key university and industrial partners dedicated to solving the main scientific, technical and socio-economic challenges related to ocean energy. MaREI will be based in UCC and will be shared between third-level institutions in Cork, Dublin, Galway, Limerick and Maynooth.