Welcome
Welcome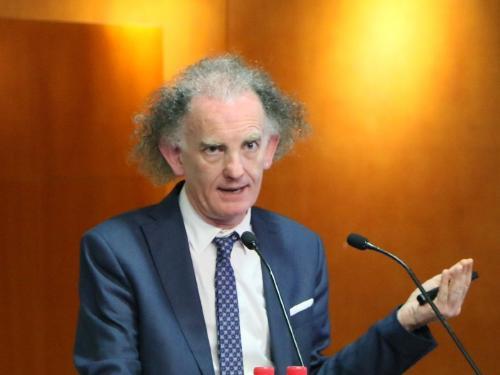 My name is Martin Howard and I am Associate Dean Global in the College of Arts, Celtic Studies and Social Sciences. I am very pleased to welcome our international students to this website where you will find information about the college and the various programs of study that we offer. Those programs are wide-ranging at both undergraduate and postgraduate levels.
Our subject offerings in the humanities and social sciences are spread across 30 subject departments in 10 academic schools.
The breadth of subjects allows extensive choice for students as the college very much supports a student-centred approach.The program of study is complemented by an active range of academic activities within the students' subject department and other units, including the college's graduate school and our university library named after George Boole, who was a professor of mathematics in the university. The library includes several special collections and has recently been gifted the unique Book of Lismore. Students join a vibrant academic community on our historical campus dating back to 1849. The campus is located within walking distance of the city centre of Cork, known to be a safe and friendly city. It is a very manageable size and new students away from home can easily find a sense of place and community with their fellow Irish and European students.
International student supports are wide ranging in the college and the wider university including the sterling work of our international office and various student support services.
There is a strong network of student societies and cultural and sporting activities. The sense of community within the college also extends to our active engagement with community organizations and professional bodies. We also have strong industry links in the arts and social sciences including festivals, museums, and galleries including the Glucksman Gallery located on the university campus.
Cork has a vibrant art scene with regular national and international community events reflecting the critical place of the Humanities and Social Sciences in our contemporary world.
Our students can develop their community experience through engagement with local, national, and global community issues while a work placement is available on many of our programs. Our students graduate with a work-ready and world-ready skill set which brings together their academic competencies but also transversal skills that can be applied across the various facets of their professional and personal lives. The university's graduate attributes program highlights the critical importance of such skills in today's world. Our graduates can be found across the world reflecting the international value attached to a qualification in the humanities and social sciences.
We very much look forward to welcoming you and supporting you throughout your studies.