MSc. Hearing, Balance and Communication
MSc. Hearing, Balance and Communication


Welcome to the MSc Hearing, Balance and Communication!
The MSc Hearing, Balance and Communication is run by a team within the discipline of Audiology and the School of Clinical Therapies. We offer a wide range of professional progression pathways for Social, Medical and Allied Health professionals with a focus on areas related to Hearing, Balance, and Communication. In addition to the Masters in Science, our modules can be taken independently for Continuing Professional Development (CPD), as part of the Higher Training Scheme (HTS), or for independent credit.
Our courses are specifically designed for professionals such as but not limited to:
Otolaryngologists/ Ear, Nose and Throat Consultants (ENT's)
Audiologists
Speech and Language Therapists (SLTs)
Teachers of the Deaf
Physiotherapists
Occupational Therapists (OTs)
Gerontologists and dementia-related service providers
Special Needs Assistants (SNAs)
General Practitioners (GPs)
Nurses
What makes us different is our approach to teaching: by bringing together multidisciplinary professionals from different healthcare backgrounds, we provide an opportunity for interaction and knowledge exchange across disciplines. This framework provides unique networking opportunities that will give you a broader perspective of the guidelines, emerging evidence-based practice, and care pathways. This in turn will give you a greater understanding on how these factors interact so that you can better support patients, their families, and other members of the multidisciplinary team.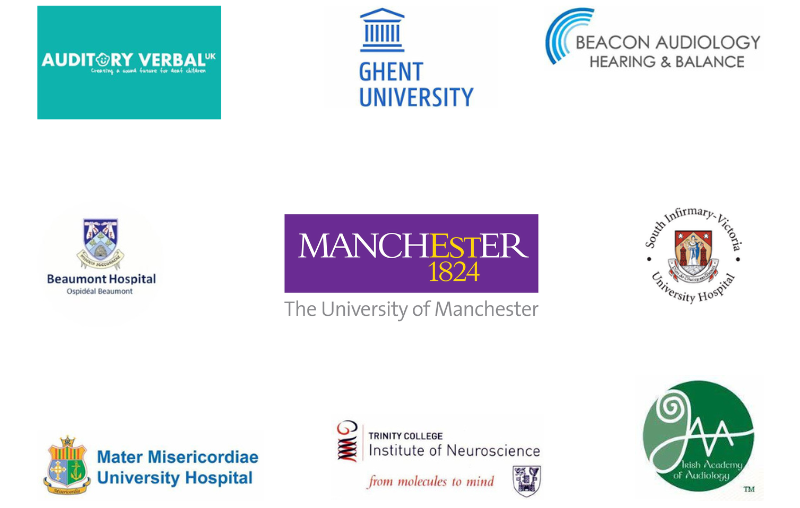 Our courses are all taught by specialized, experienced lecturers in audiology, dementia, speech and language, and other disciplines. We are proud to collaborate with national and international expert researchers and clinicians. This is to ensure that the knowledge and information we share is the most relevant and as up to date as possible.
We offer all our courses through four different pathways, depending on what suits your needs and busy professional life. Our 2–3-day modular structure also provides you with the ability to tailor to meet your professional needs. For audiologists, we are also proud to offer clinical specialist training. To see an overview of our upcoming modules in 2023-2024, click here: CPD Schedule 2023 2024 Updated. If you would like to be added to our mailing list, click here.
In this video, Dr. Nicola Bessell from the Department of Speech and Hearing Sciences at UCC discusses our programme and what makes our courses unique and different.