Professor Mark McEntee
Professor Mark McEntee
The invisible light, you won't believe your eyes.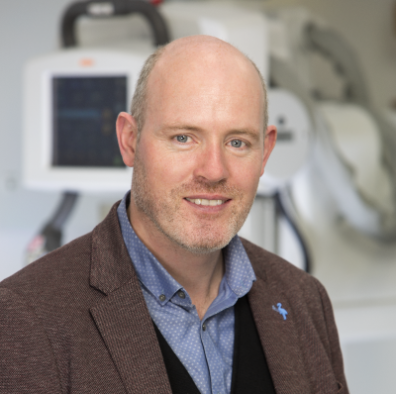 Date:
Friday 18th June 2021, 12pm to 1pm
Link:
https://ucc-ie.zoom.us/j/92079749962?pwd=SURKdDJKUXZpck1uT3p1TzNoV2NxZz09
Summary
Imaging is at the heart of diagnosis, heavily relied upon and supply struggles to keep up with demand. In this lecture Prof McEntee will discuss his research across the spectrum of Life, Health and Radiation. From issues of access to screening, to recent high court rulings on screening outcomes. From radiation dose optimisation to invisible Gorilla's.
Bio
Professor McEntee is the world's top Medical Radiation Scientists, Professor McEntee publications involve exploring novel technologies and techniques that enhance the detection of clinical indicators of disease, whilst minimising risk to the patient. He is recognized as a leader in clinical translation of medical imaging optimization and radiological perception. His research has been disseminated through major international imaging meetings including the annual meetings of the Radiological Society of North America, European Congress, UK Radiological Congress, International Society of Optical Engineering and Medical Imaging Perception Society.
Read more of Prof McEntee's bio and learn about his research interests and publications at the below link.