Professor Marietta Iacucci
Inaugural Professorial Lecture
"New Era of Innovation in Imaging."
Date
Friday 8th September, 1.15pm - 2.15pm
Link for hybrid lecture:
No longer available
Lecture Title
"New Era of Innovation in Imaging."
Prof Iacucci will talk about the role of advanced imaging and Artificial Intelligence in enabling a precision medicine approach to intestinal disease, and will provide an overview of future technologies and exciting new developments.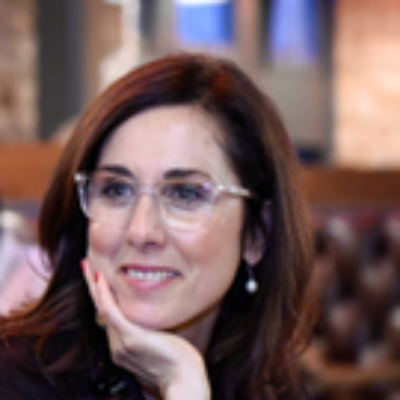 Biography of Dr Marietta Iacucci MD, PhD, FRCPE FASGE, AGAF
Professor of Gastroenterology at University College Cork and Consultant Gastroenterologist MUH/CUH
Prof Marietta Iacucci is a leading researcher in the field of AI and a pioneer in 'endo-omics' that fuses endoscopic and histologic information with 'multi-omics data. The application of precision medicine to predict disease course and outcomes in gastrointestinal diseases has been recently published in Gastroenterology 2021, 2023 Gut 2022 with cover illustrations and editorials.
Prof Iacucci qualified in Medicine from the University of Rome and obtained her PhD in 2009. She trained and did research in Germany, the United Kingdom, and Japan and previously held permanent faculty positions at the Universities of Calgary, Canada and Birmingham, UK. She was a key investigator at the National Institute of Health Research in Birmingham. She led transdisciplinary work that predicted disease courses and outcomes in colonic neoplasia and inflammatory bowel disease, bridging engineering, bioinformatics, and imaging/omics.
She has delivered key plenary talks at prestigious international conferences such as the American Gastroenterology Association/ American Society of Gastrointestinal Endoscopy, International Organisation for Study of IBD, European Crohn's and Colitis Organization and European Society of Gastrointestinal Endoscopy. She has been nominated for leadership positions in multiple international organisations. Her goal is to drive transdisciplinary precision medicine research connecting APC, Tyndall, IPIC and Insight.