Internships
Internships

Jansen CUH Intern of the Year 2021/2022'
The Jansen CUH Intern of the Year 2021/2022 award was given to Dr. Eithne Byrne.
Photo: Dr Eithne Byrne (4th from left) receiving the 'Jansen CUH Intern of the Year 2021/2022'

Intern Study Day
At the recent Royal Academy of Medicine Ireland Intern Study day, two Interns from the South Intern Network won prizes - they are Dr.Haleeda Hilmi (first on back row from the left) and Bryan Traynor (third in from the right, back row). Congratulations to both.
Internship Posts
Securing an Intern Post
Following successful completion of the Final Medical Examination, and subsequent graduation, Medical students are required to complete one year of Internship training in order to achieve registration with the Irish Medical Council. Medical students should note the following:
A single, national matching system for interns has now been implemented. All applicants for internship in Ireland must complete a single application form, and will apply directly to the HSE in time to meet specified deadlines each year. It should be noted that the HSE deadlines for the application process must be adhered to rigorously.
The School of Medicine works closely with the HSE in facilitating this national matching process;
All graduates of EU Medical Schools recognised by the Irish Medical Council are eligible to apply to participate in the Internship Matching programme; however, applicants should note that the Internship Matching programme may not result in the allocation of posts to all applicants. Medical students should understand that in applying for Intern posts, they are competing for jobs in an open jobs market;
The employer of Interns is the relevant Health Services Executive and, therefore, all queries in relation to contracts, working/holiday time, work permits etc. must be directed to the relevant agents of the HSE hospital;
The Health Services Executive manages funding of Internship posts, and the availability of posts may change suddenly depending on availability of funding.
All students are strongly advised to fully appraise themselves of intern matching regulations in all jurisdictions where they may be considering to apply for employment noting deadlines in some jurisdictions may be more than one year before the commencement of employment.
Internships undertaken outside the State, including outside the EU, can only be considered by the Irish Medical Council retrospectively for purposes of gaining a Certificate of Experience for subsequent registration with the Irish Medical Council. It will therefore be the experience of the intern in a post, rather than the post itself, that the Medical Council will be assessing for registration purposes, at the end of the period of internship. Graduates intending to pursue internship abroad should consult with the Medical Council in advance, to ensure that their intern year offers appropriate experience that will support their application for registration.
Regulations may change. It is important that students are fully aware of the regulations in operation relating to their application.
For further information, contact: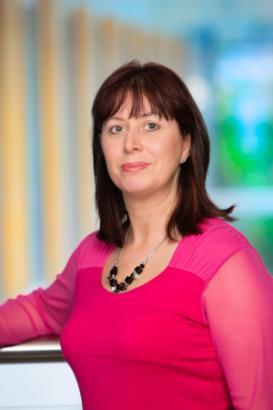 Geraldine McNamee
South Intern Network Administrator
t: 021-4901580/4901575