The Crawford Observatory
The Crawford Observatory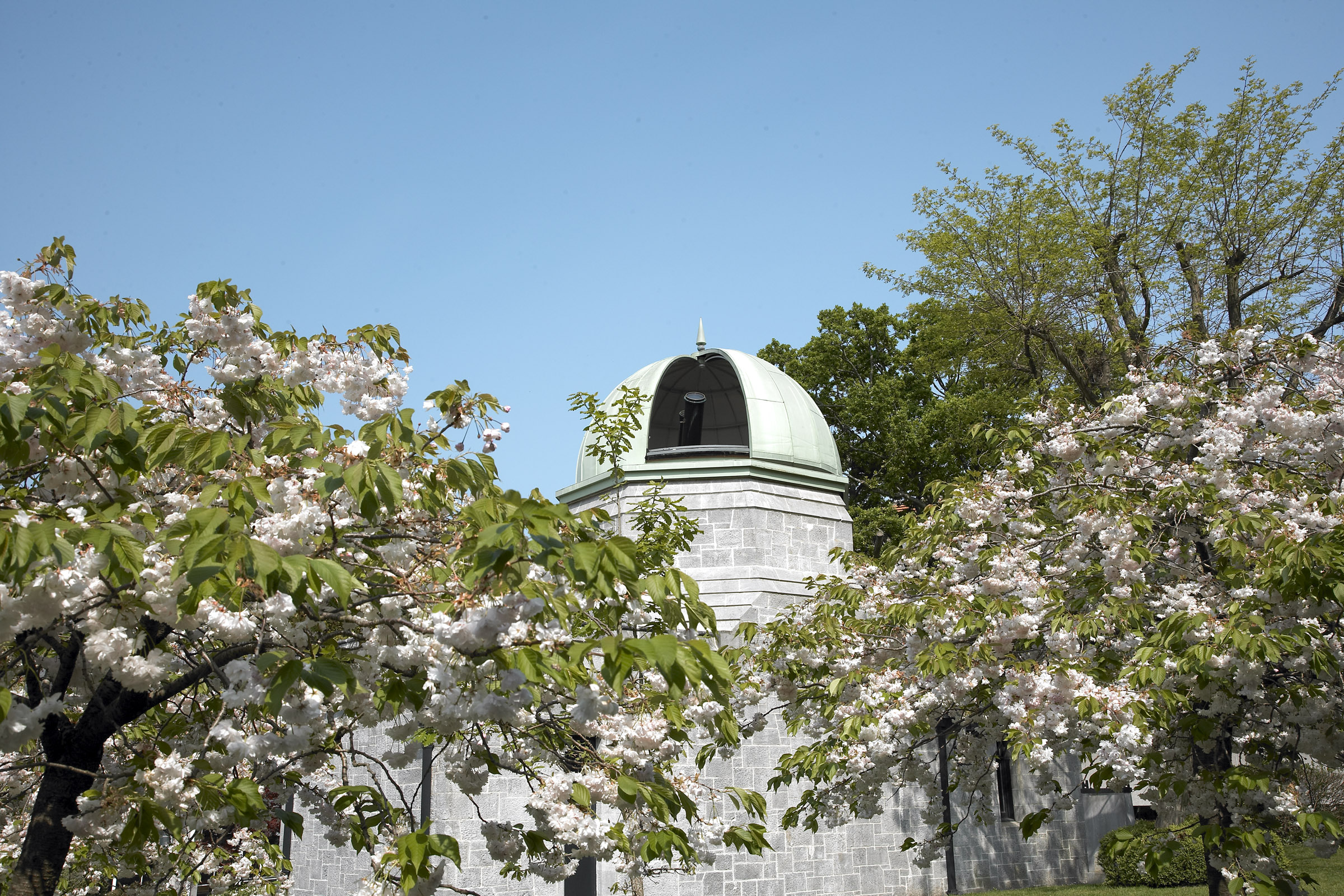 University College Cork
Constructed in 1878, the Crawford Observatory remains a great asset to the UCC Campus. Funded in part by local businessman William Horatio Crawford and the Duke of Devonshire, the observatory was designed by Howard Grubb, one of the foremost scientific instrument makers of the 19th century: Grubb also designed and constructed all of the instruments and clocks for the observatory. These include an Equatorial Telescope, a Transit Circle and a Siderostatic Telescope. Howard Grubb was proud of his achievements in Cork and detailed the many improvements he first introduced there in an article published by the Royal Dublin Society. Amongst the innovations were:
A telescope mounting that allowed uninterrupted viewing of all objects south of the zenith and above the horizon.
A new form of telescope drive controlled by electrical impulses from a pendulum clock.
A telescope on the siderostatic principle which is one of the earliest of its type.
A duplex micrometer (only one other existed).
A transit circle that employed circular glass scales, probably the first such use of glass scales in an astronomical or surveying instrument (they are now ubiquitous).
A novel shutter mechanism for the transit instrument superior to any used previously.
All in all, the Crawford Observatory is a monument to the ingenuity and craftsmanship of its builders and is of exceptional interest both for the history of the sciences in Ireland and for the technological achievements it incorporates.
For more details see here the report on the history of the Observatory by Dr John Butler, Armagh Observatory.


The Visitors Centre at UCC organises tours of the The Crawford Observatory for those interested.
For more information on the Observatory please contact us at Physics@ucc.ie.
Inside The Crawford Observatory at UCC