Research and Events
Research and Events
Women's Studies Webinar Series 2020-2021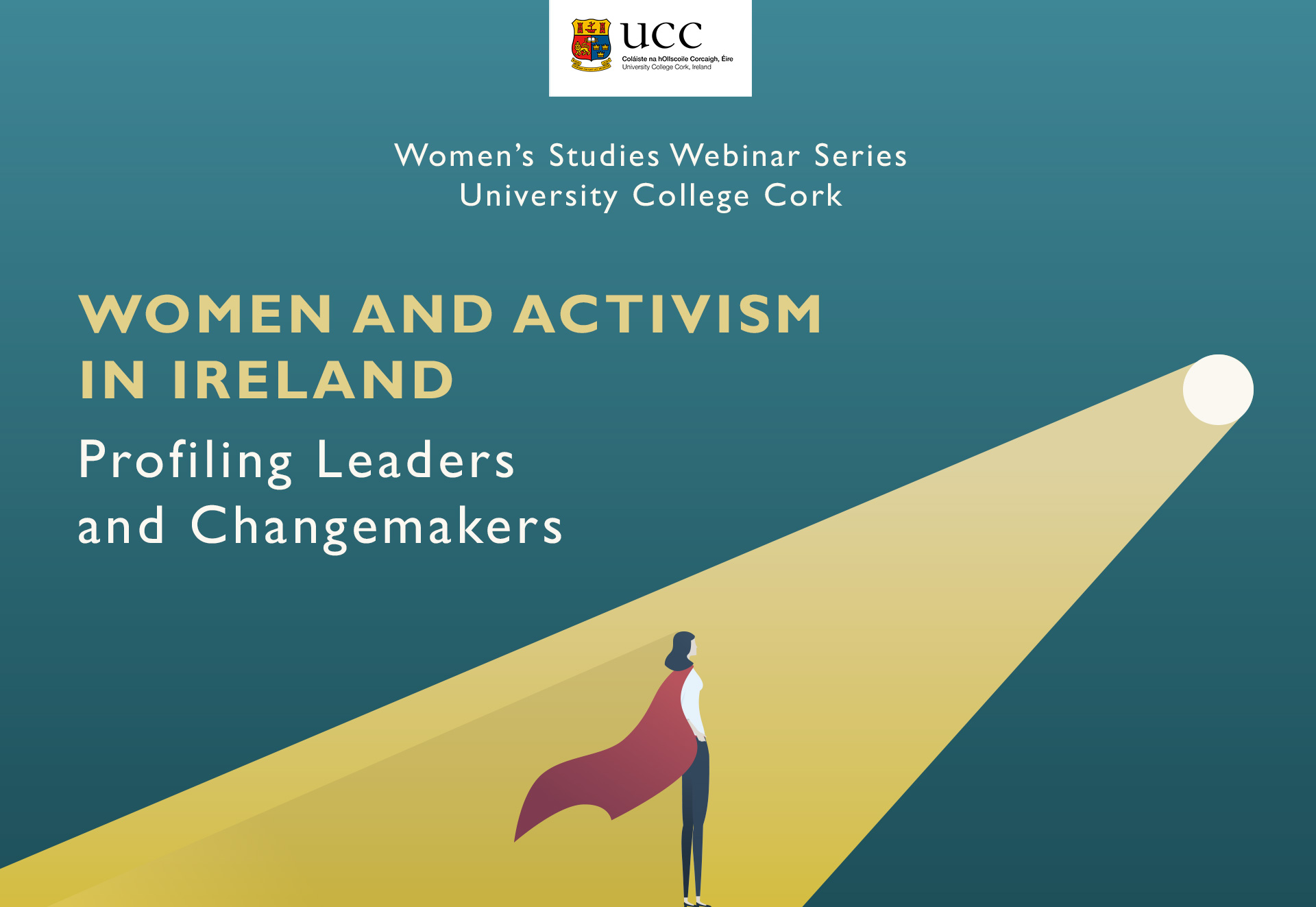 Women and Activism in Ireland: Profiling Leaders and Changemakers
This webinar series highlights the richness and diversity of women's activism, profiles women's impact as leaders and changemakers and showcases feminist strategies and ways of working which promote equality for women. The webinars will be live streamed via Teams with the possibility for Q&A in the chat. A recording will be available after the event.
27 November, 12-1pm
Emma Carroll, co-founder of the Facebook page In Our Shoes - Covid Pregnancy
'Birthing alone: the movement to revise current maternity care restrictions'
The talk will discuss current restrictions on maternity care, in place since March 2020, which force women to use Irish maternity services alone, and how these need to be revised to support pregnant women and their partners in these times.
Join the meeting here: https://bit.ly/35HH825
11 December, 12 -1pm
Dr. Maeve O' Rourke - Irish Centre for Human Rights (ICHR), NUIG
'The Clann Project: Ireland's Unmarried Mothers and their Children: Gathering the Data'
This talk will focus on the evidence-gathering and advocacy strategies undertaken by Justice for Magdalenes Research, Adoption Rights Alliance and global law firm Hogan Lovells LLP, and by the individuals who participated in the Clann Project, in pursuit of justice for 'historical' and ongoing systematic human rights violations in Ireland's institutional, adoption and 'care' system.
Join the meeting here: https://bit.ly/35BBvC9
Coming up in 2021
15 January, 12-1 pm
Erin Darcy, editor of In Her Shoes - Women of the Eighth: A Memoir and Anthology (New Island Books, 2020).
The talk will focus on grassroots activism and the historical and social importance of women's storytelling through the online art project In Her Shoes - Women of the Eighth.
12 February, 12-1 pm
Karen Kiernan, CEO, One Family; Dr Tricia Keilthy Society of St Vincent de Paul
'Parenting alone during Covid-19- the intersection of care, precarious work and poverty'