Courses/Ábhair
Courses/Ábhair
Courses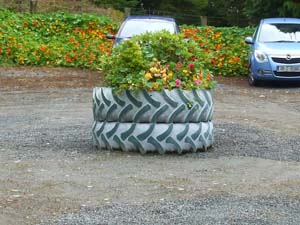 At the moment Roinn an Bhéaloidis: Department of Folklore and Ethnology offers two undergraduate modules as part of CK101 or the Arts Programme. Here are brief descriptions of both. Both are available as postgraduate options.
I láthair na huaire cuireann Roinn an Bhéaloidis: Department of Folklore and Ethnology dhá mhodúl fochéime ar fáil mar chuid de CK101 nó de chlár léinn na n-ealaíon. Bíonn an dá cheann fáil ar leibhéal iarchéime.
Béaloideas
Cad is béaloideas ann? Conas a thuigeann an gnáthdhuine an saol? Cá bhfuil an saol eile? Cad a bhí nó atá sa seanchas? Cén sórt scéalaíocht a bhí nó atá in Éirinn? Cén sórt creidimh a bhí nó atá ages na daoine? Is é atá sa bhéaloideas ná cineálacha faoi leith eolais a bhíonn ag daoine. Is féidir a rá gur cultúr nó saol laethúil na ndaoine a bhíonn i gceist. Is ábhar suntasach 'Béaloideas' a cuirtear ar fáil do mhic léinn mar chuid den chlár staidéir sna healaíona nó CK101. Is iontach an t-ábhar é do mhic léinn a bhfuil suim sa Ghaeilge agus go háirithe i gcultúr na Gaeilge acu. Déanann "Béaloideas" staidéar faoi leith ar thraidisiúin na hÉireann nó ar bhéaloideas na hÉireann, ar sheanchas, ar chreideamh agus ar phiseoga, agus ar an gcultúr fisiciúil nó ábhartha.
Is tosnú é ar eolas a chur ar an mbéaloideas féin nó ar an ndúchas seo agus ar an léann a bhaineann leis. Tugtar folklore as Béarla go minic air. Bíonn a lán ceisteanna á gcur sa Béaloideas mar gheall ar chultúr na hÉireann agus an domhain mhóir. Bíonn a lán ábhair suimiúla á phlé sa mhodúl BD1001 sa chéad bhliain den Béaloideas. Bíonn traidisiúin dhifriúla, scéalta, finscéalta, seanfhocail, seanchas, síóga, piseoga, leighis, liosanna, tithe, troscán agus sean-nós.
Folklore
What is folklore or tradition and how has it shaped popular culture and everyday life in the world? 'Folklore' is offered to students as an independent subject in Arts or CK101. It offers an opportunity to students to begin the study of everyday or ordinary life in all of its diversity and vast range of cultural expressions. The subject aims to begin the exploration of the cultural traditions, expressions and experiences of people. It aims to approach and question ina scholarly way the interpretations and expressions of people as folklore.
Folklore, like its synonyms popular culture, indigenous culture, everyday life, represents the vernacular expressions of both past and present alike. These expressions are articulated variously in narrative and story, ritual and belief or in material ways. More specifically, in an Irish and comparative context, the study of Folklore involves the study of Oral Literature, 'Narrative and Story', Popular Religion, 'Belief, Healing, Festivals' and Popular Material Culture, 'Tools and Housing'.
Folklore Course
Introduction
oral literature, i.e. verbal art forms - such as folktales - their performance and performers
popular material culture, i.e. the "concrete" forms of traditional culture such as tools and housing
popular religion, i.e. traditional ritual forms and the field of folk belief, e.g. ghost and fairy belief, holy well pilgrimage, divination, healing, mortuary rites.
We try to analyse and interpret materials of Irish Folklore recorded from both rural and urban contexts and we are particularly concerned with fieldwork,i.e. the study through collection, transcription, classification and analysis of the oral tradition of contemporary communities.
Béaloideas - Irish Cultural Studies
Is é atá sa Béaloideas ach géag léannta de dhámh mór an béaloideas agus na heitneolaíochta. Déanann an t-ábhar seo staidéar ar an gcultúr dúchasach nó ar an gcultúr traidisiúnta. Is é is cultúr dúchais ann ach cultúr an phobail, gnásanna, nósanna, cleachtaí nó seanchas na ndaoine sa phobal. De ghnách bíonn réigiúin nó náisiúin faoi leith i gceist. Bíonn béaloideas domhanda, Eorpach nó Éireannach ann agus cosúlachtaí eatharthu ana-mhinic.
Déanann an Béaloideas cúram den taobh 'traidisiúnta' nó den taobh 'dúchasach' den chultúr, is é sin le rá saol laethúil na ndaoine faoi mar a chaitheadh "fadó" é agus faoi mar a chaitear fós é ó lá go lá. Is eolaíocht shóisialta nó chultúrtha é agus tá gaol aige leis an antraipeolaíocht nó leis an stair nó le haon dámh eile a théann amach ar léann na muintire. Tá sé de aidhm ag an Béaloideas cur le cumas an mhic léinn léamh cruthaitheach agus anailís thomhaiste ghéarchúiseach a dhéanamh agus a chur i bhfeidhm ar ábhar eitneagrafaíoch béaloideasúil agus ar fhoirmeacha ilchineálacha cultúir a bhaineann le hÉireann agus tíortha eile nach í. Go ginearálta cuirtear réimse mór leathan oideachais ar fáil taobh istigh den ábhar seo ar shaol agus ar bheatha an duine.
Course: BD1001 Tosach staidéir ar Léann an Bhéaloidis (15 credits).
Pass Mark: 40% in the module.