About us
About us
UCC School of Law is a globally recognised law school, ranked in the top 100 in the QS Rankings. Founded in 1849, we provide a wide range of high-quality programmes at the undergraduate and postgraduate level. Our flagship BCL Pathways undergraduate degree offers the opportunity to specialise with a clinical placement or international exchange component. We offer highly-regarded joint honours law and language programmes, with the BCL (Law and Irish) degree being the only one of its kind. At postgraduate level, specialist taught programmes reflect the areas where our Faculty members have particular expertise, while our research degrees are internationally recognised as leaders in the field.
Clinical legal education is a particular specialism of ours, with numerous clinics offering students real-world exposure to litigation, advocacy and law reform processes.
Graduates of our programmes can be found in legal practice, the judiciary, political life, the public service, civil society organisations and a wide range of private sectors roles.
Our faculty members are highly engaged in cutting-edge legal scholarship, and their work is regularly published in leading international journals or funded by agencies such as the Irish Research Council or European Commission.
Public engagement is a particular hallmark of our work in shaping a just society; many of our staff contribute to shaping public policy and public debate through appointments to expert roles or committees, and contributions to analysis and debate in the broadcast and print media.
Since March 2021, the School of Law is a proud holder of an Athena SWAN Bronze Award in recognition of our commitment to advancing gender equality.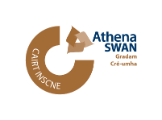 Contact us
Contact
Phone
Email
Office hours
(Term)
Office hours
(Outside Term)
Location

School of Law
Office

+353-21-490-2224
lawschool@ucc.ie

Monday - Thursday
10:00-12:00 and 14:00-17:00

Friday
10:00-12:00

Monday to Friday
10:00-12:00 and 14:00-17:00
Áras Na Laoi 1.53
Undergraduate
+353-21-490-2220
lawundergrad@ucc.ie
N/A
N/A
N/A
Postgraduate
+353-21-490-3995
lawpostgrad@ucc.ie
N/A
N/A
N/A
For contact details of all our lecturers, please visit our People page.
Reach out on Social Media
History
UCC School of Law 360° VR Campus Experience