Graduate Testimonials
Graduate Testimonials
Graduate Testimonials
William Hickey: Degree in Physiology - Biomedical Engineer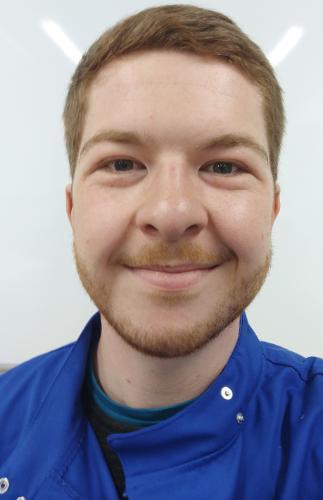 Career Biography
William graduated with an undergraduate degree in physiology from UCC in 2015. He then went on to complete a masters in Biomedical Science in NUI Galway. William now works as a biomedical engineer in the cardiovascular research centre (CVRC) housed within NUI Galway's department of medicine. The CVRC is a research group composed of scientists, engineers, physicals and commercial staff with the goal to develop novel technologies and solutions to unmet clinical needs in the cardiovascular space.
Testimonial
I thoroughly enjoyed my time as a student of UCC. My degree in physiology provided me with an excellent scientific background, with an understanding physiology from whole systems down to the molecular level. The staff in the physiology department were always kind, knowledgeable and passionate about their subject. During my time here, I was able to develop many skills which have proven to be vital to me and my career going forward. These include skills such as critical thinking, creative problem solving, and a multiple lab-based skills which I still employ to this day. Since graduating from physiology, I have completed masters in biomedical science and have worked on projects with aspects ranging from science, polymer chemistry, mechanical engineering and commercialisation. This is a testament to the broad and diverse learning opportunities and transferable skills that were made available to me through the physiology degree at UCC.
Roisin Kelly Senior lecturer at the University of Cape Town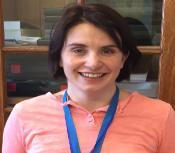 ‌
I am currently a senior lecturer at the University of Cape Town, South Africa. I began my undergraduate degree in Biological and Chemical Sciences at University Cork in 1999. Within the first year of my degree I was inspired by lecturers like Dr Elizabethe Gebruars and Dr Anne Harris. Being pragmatic, I decided to select the "perfect" combination of modules so that my academic career was open to majors in Biochemistry, Microbiology, Physiology or Anatomy. That all changed once I met Professor Mike Snow. Prof Snow, or Mike as I grew to know him, made me see physiology as exciting and funny and highly important. These things, together with the practicals that allowed us to see physiology in action both in ourselves and in other animals reinforced my love of Physiology. In the third year of my BSc, as with many of my classmates, I had decided to do a graduate degree in Physiotherapy and was offered a place at a UK University dependent upon my honours marks. However, after completiing an honours degree with Mike , he asked me to continue in his lab as a PhD student. I quickly abandoned my other plans and jumped at the chance. While doing my PhD at physiology UCC postgraduates were encouraged to get involved in teaching and so I became involved in demonstrating in the laboratories and tutorials. It was this teaching experience along with teaching I did as part of the ACCESS programme that opened the doors to my current position in Academic development. Without that initial teaching experience I may not have gotten or even sought more teaching experience here in South Africa and would not have gotten my subsequent lectureships.
Will Pierce: PhD in Physiology- Industry
Career Biography.
MSc and PhD student in the Physiology Department, UCC 2007-2012.
Current position: Technical Specialist at the Brinny Bioassay Centre of Excellence, MSD Brinny.
Testimonial.
The Department of Physiology, UCC offers excellent support for post-graduate students, both socially and intellectually. All Principal Investigators in the department are expert and novel contributors in their respective fields. My PhD with Dr. Mackrill was very much molecular based so I had the opportunity to train in contemporary techniques for protein and nucleic acid electrophoresis and imaging amongst other techniques that are applicable to a career in the biotechnology sector. The most important benefit of my PhD studies in the Physiology Department was that I was exposed not only to molecular science but also to whole animal physiology. This provides an advantage over PhD students in other fields as performing post-graduate studies in Physiology provides a holistic, 360 perspective of molecular science at the scale of the organism. I have certainly used this to my benefit in my present role as a PhD from the Department of Physiology, UCC has equipped me with all the necessary skills to be a valuable employee at Merck, one of the world's top 10 pharmaceutical companies. There is a very strong collaborative ethic in the department which means different Physiology laboratories work together to support each other's work. This culture of collaboration extends globally which offers a major 'stepping stone' for those students post-doctoral ambitions in the world's top research laboratories. The department is built on a mutual respect for science rather than reputation which serves to benefit everyone associated with it. I would recommend the Physiology Department, UCC to anyone interested in undertaking studies in a stimulating, enjoyable environment that empowers development of students on an intellectual and social level.
Lillian Barry: Degree in Physiology- Clinical Physiologist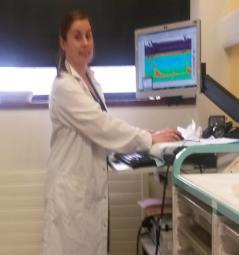 Career Biography
Lillian Barry MSc is Acting Chief Clinical Measurement Scientist at Mercy University Hospital, Cork. Lillian graduated with an honours degree in Physiology from UCC before going on to complete an MSc in Biotechnology also from UCC. She established the GI Function Laboratory in the Mercy University Hospital in 2006 under the guidance of Dr. Martin Buckley, Consultant Gastroenterologist. The lab has grown and now offers the widest range of GI Physiology investigations in the country. Lillian is a member of the Association of GI Physiologists (AGIP) and accredited by the British Society of Gastroenterology. She acts a communications officer for the GI Section of the Irish Institute of Clinical Measurement Science.
Testimonial.
I graduated with an Honours degree in Physiology from UCC in 2003; I truly found my time in the Physiology department interesting, exciting & academically satisfying. Not only did it give me an excellent scientific grounding in the subject from a cellular to whole system level but it allowed me to develop vital transferable skills such as data presentation & communication through project work & research. It obviously affording me the opportunity to be exposed to a laboratory environment & crucially developed my skills in analytical thinking. I feel the department & staff of the Physiology department foster a culture of learning & critical thinking in an extremely supportive & friendly environment. There were many avenues open to me following the completion of my degree; I choose to continue my studies by completing a MSc in Applied Science (Biotechnology).
My degree in Physiology was instrumental in my embarking on my current role as a Gastrointestinal (GI) Clinical Measurement Scientist in the GI Function Laboratory, Mercy University Hospital, Cork. I aspired to apply my scientific knowledge & skills in a clinical setting to assist my medical colleagues in the care & treatment of patients. I am fortunate to be able to apply my physiological knowledge on a daily basis when measuring the physiological parameters in patients with a wide array of GI problems. I work in an exciting & technologically dynamic environment as part of a multi-disciplinary team. I still apply those early skills I learned in the Department of Physiology and feel it has equipped me well to advance in my current career.
Dr. Niamh Cummins; degree in Physiology- Academia
‌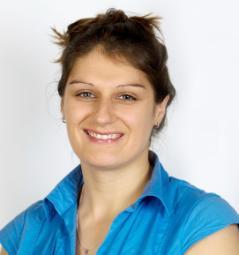 ‌
Career Biography.
Research Manager at the Centre for Prehospital Research. Niamh studied Physiology (B.Sc.) at University College Cork and graduated with a Ph.D. in Biomedical Science from the University of Limerick (UL). She has previously held the positions of Research Officer and Postdoctoral Researcher at UL. Niamh has also lectured in Biology and Research Methods at the Institute of Technology Tralee. She has supervised students and published peer reviewed articles in a number of health-related fields.
Testimonial.
I thoroughly enjoyed the Physiology degree programme in UCC. Physiology is an excellent subject for anyone hoping to have a career in Science as it provides such a broad range of opportunities for the future. Since graduating I have worked in fields as diverse as Sports Science, Biomedical Engineering and Emergency Medicine.
Niamh Goulding: Degree and PhD in Physiology- Academia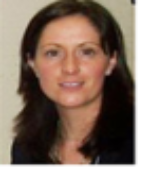 Career Biography.
Niamh graduated with a BSc (Physiology) in 2007. During her final year research project she developed a great interest in cardiovascular physiology research and acquired a PhD studentship, funded by the Health Research Board, under the supervision of Professor Edward J.Johns. Dr. Goulding's PhD research was centred on renal denervation as a new therapeutic approach to hypertension. Her research interests include hypertension, heart failure, renal failure and disorders of the autonomic nervous system. Publications include findings on baroreflex control in renal failure, renal denervation and the neural control of the kidney. Niamh went on to complete a postdoctoral research fellowship in the Dept. of Neurology at NYU School of Medicine in New York in 2012. Here, her research focused on the osmopressor reflex in hereditary sensory and autonomic neuropathy type III (HSAN III) and how taping improves proprioception and gait ataxia in HSAN III and was the recipient of the David H. Streeten Fellowship Award from the American Autonomic Society 2012 and 2013. While at NYU Niamh developed an innovative low-cost gait analysis system using the Microsoft Kinect sensor and continues to work to develop this patent pending technology. Currently Niamh is a Professor of Physiology at Bard College in New York City and continues her research into ataxia, as well as teaching tools for autistic students. She is also the PI on a number of National Science Foundation grants at Bard College.
Testimonial.
While at UCC I was lucky enough to be taught by lecturers who had an innate passion for what they were teaching. Dr. Gebreurs, Dr. Harris, Dr. Ni Chiardha and Prof. Johns all ignited an interest within me, in both Physiology and research. Since then I have strived to excel in research and teaching Physiology myself. My degree and PhD in Physiology have been extremely useful in advancing my career. Physiology is known to be a broad and extensive subject that is well respected within the Science community as it allows an understanding of the integrative properties of the human body' systems. In doing Physiology, I feel that it kept a lot of doors open for me due to its expansive knowledge base. The research I undertook for PhD has also impressed some of the top nephrologists and neurologists in the U.S. and is a testament to the cutting edge research that takes place within the department.
George Cope: Post Doctorate in Physiology.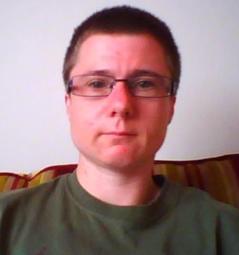 ‌
Career Biography.
George graduated in 2001 from Bradford University UK with a 1st class in Biomedical Sciences. In 2001 he started an MRC funded PhD in Clinical Pharmacology at Cambridge University, studying an inherited form of salt sensitive hypertension. After graduating from Cambridge in 2007 George moved to Cork and joined UCC Physiology to complete a two year period of postdoctoral research working with both Dr Vincent Healy and Professor Edward J Johns. During this time he analysed the natriuretic properties of Gamma-Melanocyte stimulating hormone leading to two publications in internationally recognised journals. George then moved to Bristol in 2010-2013 completing another period of postdoctoral work looking at Interferon Beta's therapeutic usefulness in diabetic nephropathy. In 2013-2014 he had the privilege to spend a year working in the USA at Boston Children's hospital looking at the innate mechanisms which could be targeted for podocyte renewal in renal disease.
Testimonial.
The UCC Physiology department has cutting edge research facilities enabling high quality experimentation, which leads to quality publication. Undergraduate students are exposed to the same facilities and enables participation in advance research leading to an excellent foundation for further study or research. The contribution of researchers to the learning environment enhances the level of education for students.
My time at the Physiology department at UCC was highly enjoyable, the department was friendly, encouraging and supportive and I have no doubt contributed to my productivity and in my personal growth as a researcher. The level of research and quality of publications achieved at my time in UCC enabled me to secure my next position at a top institute within the field of nephrology. I look back with fond memories at my time in UCC Physiology and have made some life-long friends.