Transition Year Students
Transition Year Students
Transition Year students
We run a very successful transition year programme in the Department of Physiology UCC for second level students. As part of the programme the students actively participate in a number of undergraduate Physiology laboratory practical classes. The students are also given the opportunity to spend time with the department's research staff as they carry out experiments.
Applications for the 2019 TY programme are now available.
Please return application forms by email to Dr Marcella Burke Physiologyoutreach@ucc.ie
Closing date for receipt of applications is Friday 13th of September 2019, places will be allocated after the closing date.
Department of Physiology TY application form 2019
This year's programme will run from the 21st Oct – 25th Oct
If a student is offered a place on the programme participation in the full week is required.
Testimonials
Niamh Walsh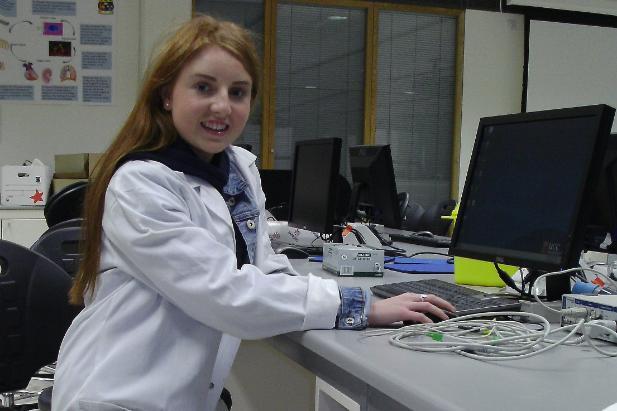 Hi Kieran this is just something small you asked me to write about my work experience in UCC:
As part of our transition year programme in Christ the King Secondary school I did a week of work experience in the Physiology unit in UCC. I always loved the science subjects in school so when I was given the oppertunity to come to the Physiology department I was really looking forward to my week there and getting to see what it would be like to work in this area.Throughout the week I got to see so many new things that really opened my eyes to the world of science. I not only got to see the work of a lab technitian but I also got to see the the life of the students studying science in college. I was so grateful to be allowed sit in a real college lab practical lecture which showed me what it would be like to be a college student! I also got to work with Phd students in the college who were doing their Phd in Physiology. I found this so interesting to be able to work with them in a college enviornment on their research projects and to learn about their journey through college to where they are today.They were all so helpful in the college and gave me really good advice about subject choice and also career advice. I can honestly say I learned so many valuable things throughout the week and I also learned alot more about myself, the things I liked and disliked, which I feel was the whole reason of work experience. So to sum things up, I would highly recommend coming on work Experience to the Physiology department in UCC to anyone who is given the chance, it is an invaluable experience!
Niamh
Ciara Ruddy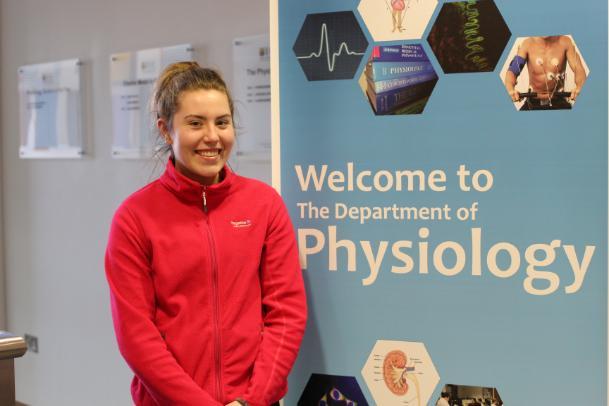 To All in Physiology.
Just a note thanking everyone in the Department for a most enlightening week.
Seeing how the labs worked and all the research that was going on in the Physiology Department was a great help in giving me some insight into what I will study in College in the future.
Thanks again.
Ciara Ruddy
Brian O' Callaghan and Tom Mc Carthy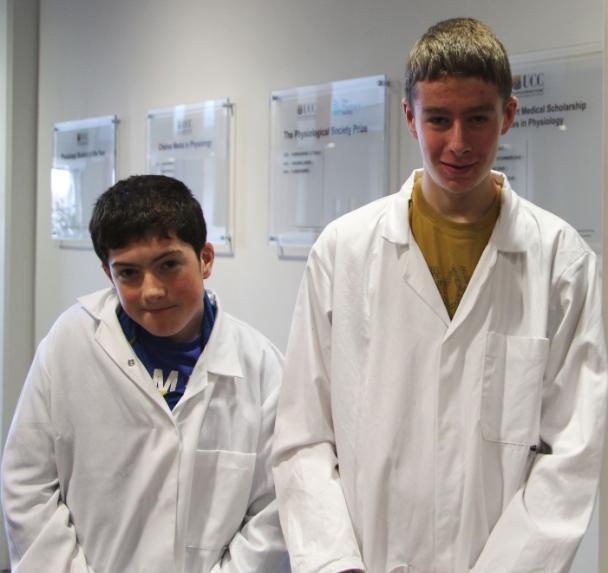 To Physiology Staff and Students
I went to the Physiology department in UCC for my work experience, every day I was doing things. I would go to a research lab and spend time with people doing PHDs and also people already with PHDs who were researching. They showed me what they were doing and let me try something so that I could see what working in a research lab was like. I also went to the labs in different college courses such as medicine and pharmacy where they were doing things like ECGs and measuring heartbeats to detect if anything was wrong. In the labs we also used electric shocks to see if muscles were working properly, we could change the charge and the time between pulses and see how our hands reacted. We were able to join in on a lot of the labs and this was very enjoyable. Everyone was very nice and wanted us to have the best time possible. It was a great week that was very interesting and went very fast because there was so much to do, I was never bored!
From Brian O Callaghan.
Cian O Riordan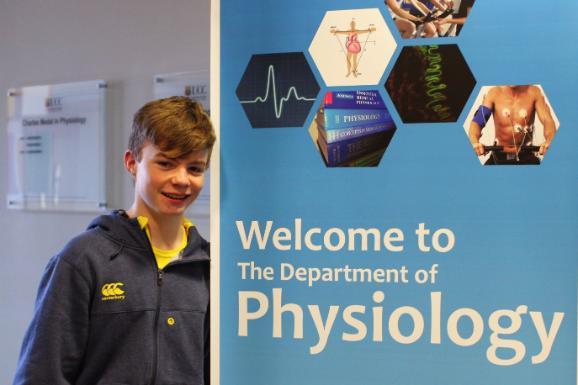 To Physiology Staff
Sorry I am late but I just wanted to thank you for everything. It was a great week and I really enjoyed it . I really enjoyed learning about calculating fitness and seeing how fit I was. I also enjoyed taking part in the practicals and interacting with the students. I know I was nervous about going in but I really enjoyed it. Again I really want thank you for the opportunity and could you send my thanks to everyone who showed us different labs and experiments during the week
Cian Riordan
Lucy Mythen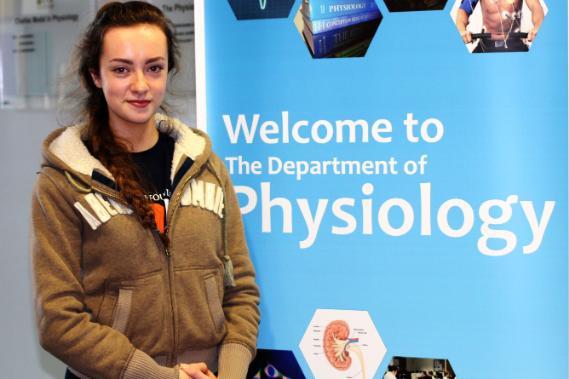 To Physiology Staff And Post Graduates
As part of our transition year programme in BCS I did work experience in the physiology department in UCC. I genuinely enjoyed my placement with Kieran and Marcella, the lab technicians. They were welcoming and friendly and showed us everything they do in the lab, and organised for us to observe different students working on their PhDs and various different projects. We learned how to monitor our ECG, learned about respiration and metabolism and even had a VO2 max assessment. We learned about western blotting and the study of protein molecules in the heart of a rat. I learned more in my week at UCC than I did in a whole year in school, and I'm so glad I got the opportunity to see everything! I'd like to thank Kieran and Marcella for everything they did for us, and I'd be glad to go back to visit the physiology lab again.
Lucy Mythen