Athena SWAN
Athena SWAN
School of Public Health receives the Athena SWAN Bronze Award

The School is delighted and proud to have been awarded an Athena Swan Bronze Award at the National Athena Swan Ireland Award ceremony with Minister Simon Harris on 20th October 2021.

Sincere thanks to all those who helped the School to reach this important milestone.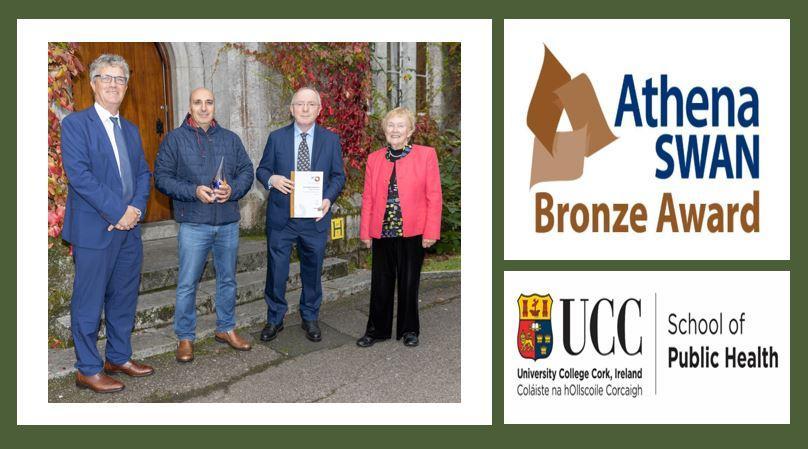 What is Athena Swan?
The Athena SWAN Charter aims to address gender imbalances in STEMM disciplines - science, technology, engineering, maths and medicine - in higher education.
The Charter recognises and celebrates good practice in recruiting, retaining and promoting women based on the belief that endeavours in STEMM disciplines will be enriched when they can benefit from the talent of the whole population, and when barriers to progress in academic careers are removed.
To find out more, please visit Athena Swan.
Our Bronze Award
UCC earned its bronze award in 2016, enabling individual departments to make applications in their own right for an Athena SWAN Departmental Award.
The School of Public Health was delighted to be awarded an Athena SWAN Bronze Award in 2020. The award recognised that in addition UCC's institution-wide policies, the School is working to promote gender equality and to identify and address challenges particular to the School and discipline, helping to create a better working environment for all.
One of our objectives is to provide a respectful, tolerant and supportive workplace and learning environment for our staff and students. In particular, we aspire to create an environment that is responsive in practical terms including scheduling and workloads to the individual life circumstances of staff members (including changes over time) and that provides mentoring and other supports to ensure staff achieve their full potential.
Professor Ivan Perry, Dean of School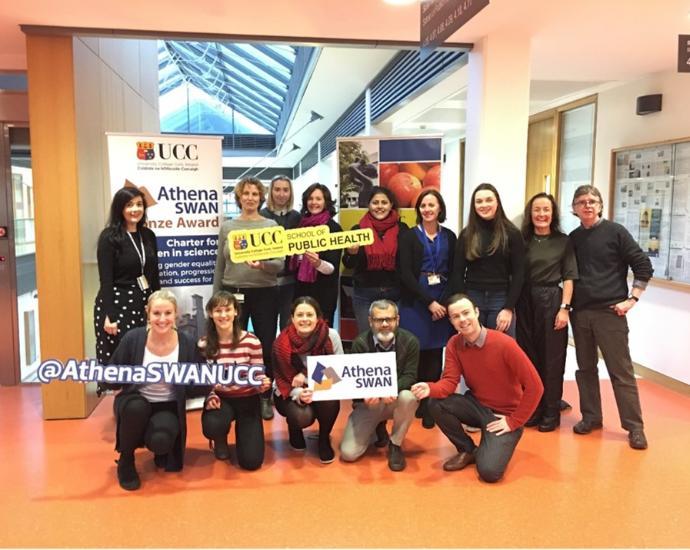 Celebrating the School's Bronze Medal success!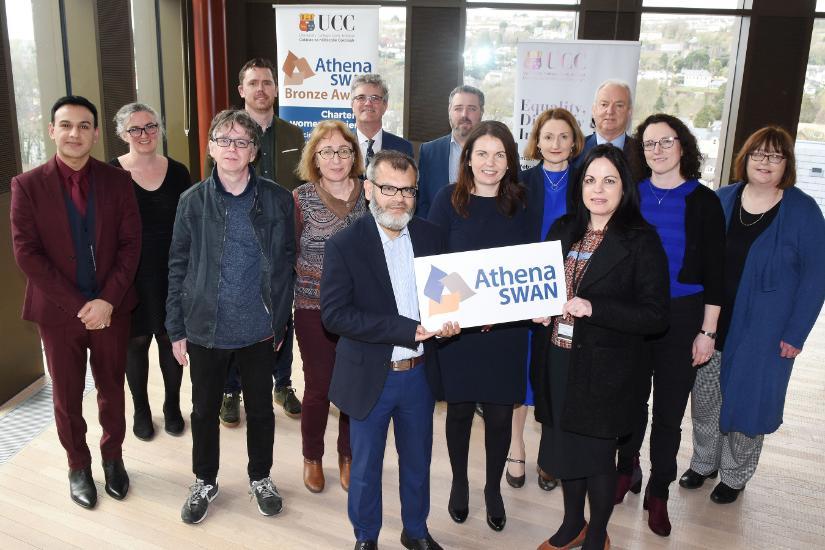 Representatives from the School of Public Health and colleagues from across UCC, including interim President Professor John O'Halloran, celebrating UCC's Athena SWAN awards.