Projects
Projects
Community Engagement Projects
Listed below you will find some information on recent community projects that the Department of Archaeology has been involved with.
St Peters Public Talks 2019: A prehistory of Cork
A series of talks offered free to the public by the Department of Archaeology, University College Cork. These illustrated lectures provide a general introduction to the prehistory of Cork, looking at objects, monuments and landscapes that date from 8000 years of human settlement prior to the arrival of Christianity in the fifth century AD. The aim is to develop an appreciation of the wealth of prehistoric archaeology in the Cork region, and the opportunities that exist for the public to enjoy this shared heritage.
All talks 5.30pm at St Peters, North Main Street, Cork city
www.stpeterscork.ie or @StPetersCork for more
Tues 22 January The Age of Stone: early foragers and farmers (8000–2500 BC)
Tues 29 January The Age of Copper: first metalworkers (2500–2000 BC)
Tues 05 February The Age of Bronze: settlement and economy (2000–600 BC)
Wed 13 February Death and religion in the Bronze Age (2000–600 BC)
Wed 20 February Warfare and society in the later Bronze Age (1200–600 BC)
Wed 27 February The Age of Iron: 'Celts' and Romans (600 BC–400 AD)
Download St Peters 2019 Programme (pdf)
Our thanks to Eileen O'Shea and her team at St Peters Cork for facilitating these events.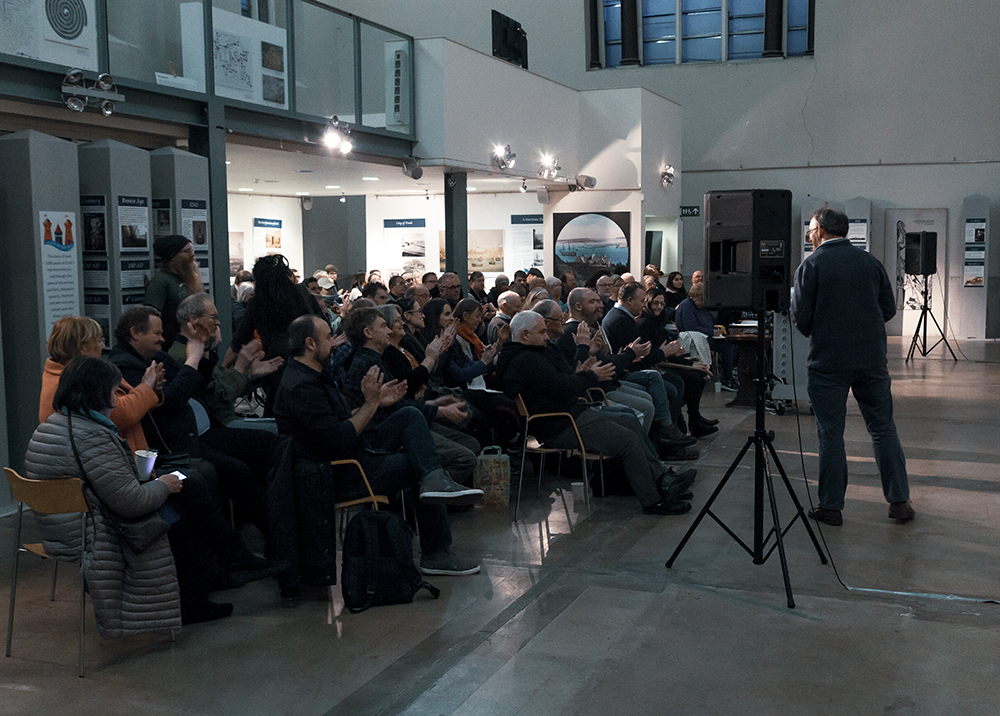 St Peters Public Talks 2018: The Origins of Cork City
A series of talks offered free to the public by the Department of Archaeology, University College Cork.
All talks 5pm at St Peters, North Main Street, Cork city
www.stpeterscork.ie or @StPetersCork for more
16 January William O'Brien The prehistory of Cork
23 January Tomas Ó Carragáin What might St Finbarr's monastery have looked like?
30 January Maurice Hurley The origins and early development of Cork City
06 February Rose Cleary Archaeological excavations at South Main Street
13 February Clare McCutcheon Pottery and trade connections in Medieval Cork
20 February Colin Rynne The early industrial heritage of Cork city
Our thanks to Eileen O'Shea and her team at St Peters Cork for facilitating these events.
Clogagh School and Community Site Restoration Project
In 2013 UCC Archaeology carried out an archaeological excavation at Clogagh near Timoleague, Co. Cork, where a prehistoric monument was removed by field clearance some years ago. Following a request from the local school and parish priest, Professor O'Brien and a team from the MA in Archaeological Excavation in UCC conducted an investigation at the site. This located the original stone sockets, as well as three pits containing cremated human remains. The cremations are radiocarbon dated to 1200–1000 BC, the beginning of the Late Bronze Age in Ireland. On completion of work, the stones were re-erected in their original positions to restore the monument.
‌‌

Kilmurry Museum
In recent years the Kilmurry Historical & Archaeological Association undertook an ambitious project to build a new museum and cultural facility in the heart of Kilmurry village. This will replace the old museum, which was founded in the 1960s and developed an important collection of War of Independence and folklife material. The new premises, which is now completed, was partly funded under the Leader programme and will have a state of the art museum and audio-visual space. In 2015 four UCC students were placed for their MA in Museum Studies work experience in the museum. During this time they undertook a variety of projects that formed part of the local community's vision for the museum. These included upgrading the catalogue of the collection of the old museum, prioritising material for exhibition, preparing a conservation strategy for the material and developing a heritage tour of the Kilmurry vicinity. UCC Archaeology staff members have advised on different aspects of the project. The museum is due to be officially opened in April 2016.
Visit the Kilmurry Museum webpage at:
http://kilmurrymuseum.webs.com/
‌

Clashanimud Hillfort Park
Recent excavation by UCC Archaeology of a prehistoric hillfort at Clashanimud, Knockavilla, provides an opportunity to create a major heritage attraction and public amenity in the mid-Cork region. The immense size of this 3000-year old monument suggests that it was one of the most important prehistoric settlements in the south-west region – arguably Cork's first 'capital'. The monument today is a site of major archaeological interest, as well as having amenity value for public walking and nature conservation. The UCC proposal sent to Cork County Council proposes the purchase of the monument area and the development of car-parking and a guided walking trail.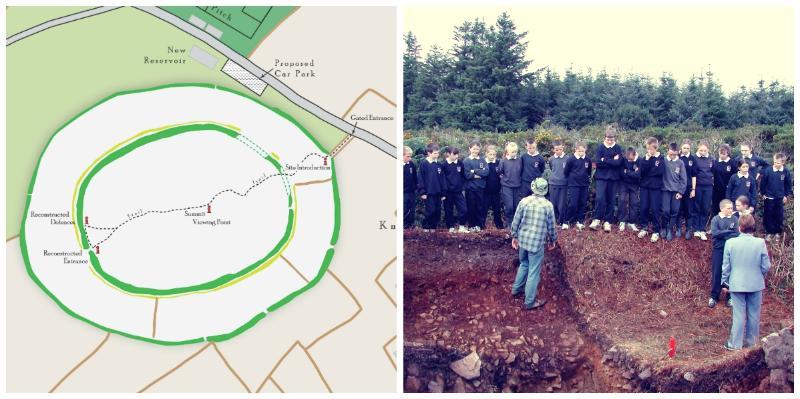 Patrician Presentation Secondary School, Fethard
The Transitional Year students of Patrician Presentation Secondary School Fethard, Co. Tipperary undertook a project under the supervision of their art teacher, Ms Pat Looby on the grave slabs in the Holy Trinity Church (medieval parish church), Fethard. This project involved rubbings, recording of inscriptions and translations all of which was presented at an exhibition in June 2014. They used Denise Sheehan's book, Medieval Grave Slabs in County Tipperary 1200-1600AD, as their main source. As part of their launch of the exhibition they asked me to deliver a talk 'Looking at Medieval Grave Slabs' to the Transitional Year Students and their parents, teachers and general public. Pictured from left to right are: Roisin O'Grady (heritage Officer) who launched the project, Patricia Looby (Art teacher) Michael O'Sullivan (Principal Fethard Patrician Presentation Secondary School), Denise Sheehan and Rev Barbara Fryday.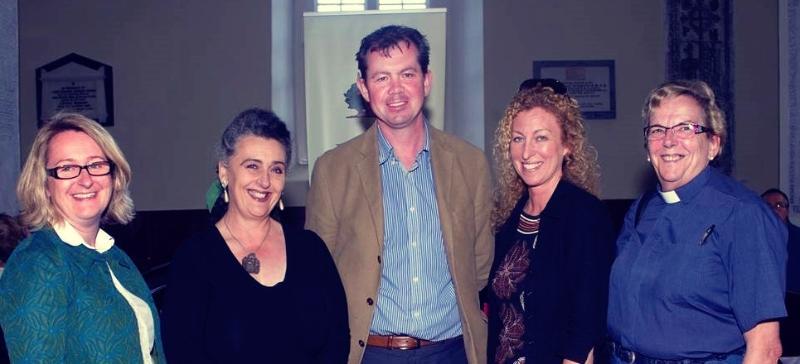 Seeing Beyond the Site: Open Lab Day
As part of the Heritage Council funded INSTAR Project 'Seeing Beyond the Site', an 'Open Lab' day was held during Heritage week in the Department of Archaeology (see advertisement below). Visitors were introduced to the analysis of macro remains, including grains and animal bones, as well as pollen analysis. There was an opportunity to handle animal bones and to grind grain on an actual prehistoric saddle querns as well as to see pollen grains under the miscroscope under the instructions of Dr Meriel McClatchie, Dr Ben Gearey and Caitlin Nagle. Permission was obtained from the National Museum of Ireland in order to use an unprovenanced quern stone from UCC's teaching collection to provide 'hands on' experience of grinding corn.
Each of the three one-hour sessions was well attended with about 15 visitors per session, including children and adults of all age groups. The event was advertised in the Heritage Week's official brochure, through UCC's calendar, Facebook and Twitter, Department of Archaeology and the project's own Twitter feed.

Daniel Corkery Summer School
Professor O'Brien, Nick Hogan and postgraduate students from UCC Archaeology delivered talks on the theme of the prehistory of Cork for the 2014 Daniel Corkery Summer School, held at Creedon's Hotel, Inchigeelagh, 20–25 July, 2014. This annual event has now run for 40 years in honour of the late Daniel Corkery Cork, Professor of English in UCC (1931–47).
‌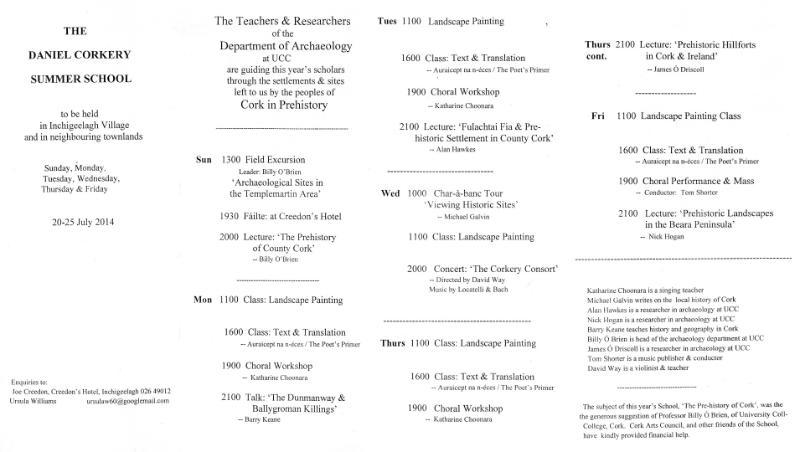 Exhibition: Digging Up Cork – 'Unearthing its Medieval Past'
The MA in Museum Studies Class in the Department of Archaeology presented a public exhibition entitled 'Digging Up Cork – Unearthing its Medieval Past' at Cork Public Museum. The exhibition opened on Thursday 28 May 2015, with free admission to the public.
Based on recent excavations at Barrack Street and South Main Street, Digging Up Cork – Unearthing its Medieval Past is an exhibition of archaeological finds from 1100–1300AD. The exhibition shows how urban archaeology has given us insights into the origins and early development of Cork City, as well as the experiences and lifestyles of some of the first inhabitants. The exhibition material shows how Cork's residents lived, what they ate and wore, and how they died. We get a glimpse of a vibrant Hiberno-Norse port town with trading connections with Britain and Europe that gradually evolved into an important Anglo-Norman city. Until the advent of modern urban archaeology in Cork City, information about its earliest beginnings predominantly came from historic records or cartographic sources.
Digging Up Cork – Unearthing its Medieval Past highlights the invaluable contribution archaeology has made to our understanding of the origins of the city by the Lee.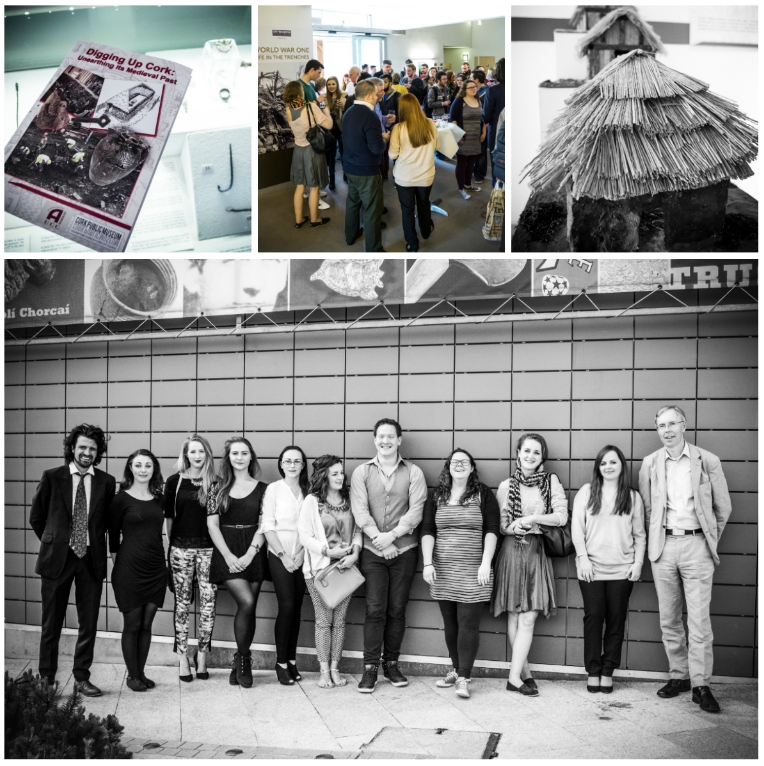 Marconi Radio Station, Clifden
In September 2015, Dr Colin Rynne carried out an industrial archaeological conservation appraisal for the Marconi Radio station site near Clifden, Co. Galway. This is the world's first fixed point to point, transatlantic wireless telegraphy station. From this site, which is of international significance the first 'Marconigrams' were transmitted to the USA in 1909. The Derrigimlagh station covers several hundred acres and had its own narrow gauge railway, which was used to transport the locally won turf used to power its electrical generators. In 1919 Alcock and Brown, on their pioneering non-stop transatlantic flight, crash landed about 100m to the west of the radio station's condenser house. The site was destroyed by IRA irregulars in 1922: thereafter operations were transferred to Letterfrack. The appraisal work was done on behalf of a local community organization prior to the incorporation of the site into the Wild Atlantic Way trail.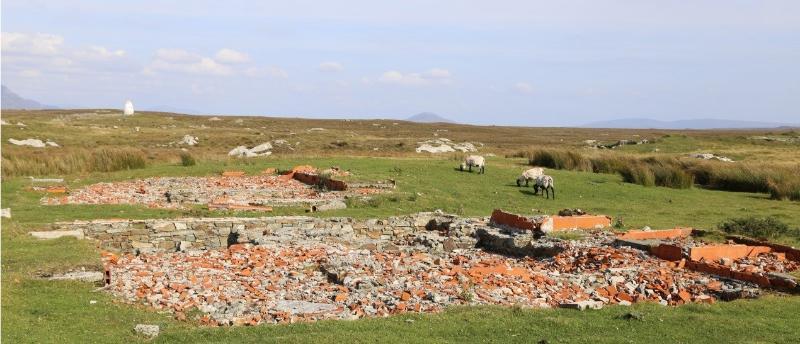 Spike Island Heritage Project
The Spike Island Archaeological Project is based in the Department of Archaeology, UCC and is directed by Dr Barra O'Donnabhain. The project has a training dimension in that it is run as a field school and it is carried out in collaboration with Cork County Council who are seeking to develop the island in Cork harbor as a heritage attraction. The Project investigates the archaeology of the Victorian convict depot that operated at Spike Island from 1847-1883 and students attending the field school interact with visitors to the island, explaining the work of the project. In its early years, Spike Island was the largest convict prison in what was then the United Kingdom.
Find out more on the Spike Island Project Page

Community Restoration of Old Head Signal Tower
Dr Colin Rynne and Mr Nick Hogan undertook a detailed archaeological survey, part of a planned conservation scheme on the Napoleonic war period signaling station, in the townland of Lispatrick Upper, on the Old Head of Kinsale, County Cork, in 2011, which included laser scanning. The survey was undertaken on behalf of a local development association and it enabled them to procure a grant from the Heritage Council of €12,000 to commission a conservation plan study. Subsequently, they obtained some €300,000 to create a visit centre on the site, which opened in 2015.
Find out more at:
http://www.oldheadofkinsale.com/