News
News
Dr Elena Tsalaporta appointed new lecturer in Process & Chemical Engineering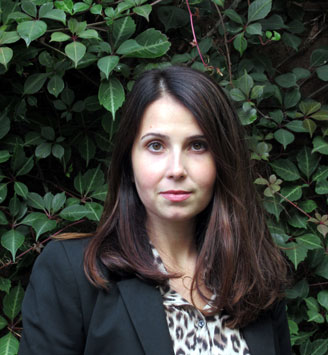 Dr Elena Tsalaporta has been appointed as a Lecturer in Process & Chemical Engineering starting September 2017. Dr Tsalaporta completed degrees in Chemical Engineering at the Aristotle University of Thessaloniki and at University College Dublin, where she completed her PhD. She also has industrial process engineering experience and joins UCC from Trinity College Dublin where her work involved Carbon Capture and Sequestration.
Commenting on her appointment, Dr Tsalaporta remarked:
"It is with great enthusiasm that I am starting in my new role, as Lecturer, in UCC Process and Chemical Engineering. I am looking forward to contributing to the discipline in every possible way."
Welcoming the new appointment, Professor Edmond Byrne, Chair of UCC Process & Chemical Engineering stated:
"Elena comes to us with excellent credentials and her appointment is a major boost to the discipline, as it represents the first increase in staffing levels in Process & Chemical Engineering at UCC in over a decade, while signalling a welcome vote of confidence in the discipline. We welcome Dr Tsalaporta to our small but dedicated team, and look forward to her input and impact on the future development of Process & Chemical Engineering at UCC through her teaching, research and wider contribution."