News
News
Process & Chemical Engineering, UCC students win the first IChemE All Ireland Chemical Engineering Sports Day!

The Inaugural IChemE All-Ireland Chemical Engineering Sports Day was hosted by University of Limerick on Friday, 6th November 2015. Similar to the Frank Morton Sports Day organised by chemical engineering students in IChemE-accredited UK and Irish Universities, it was well supported by students in Ireland, who would find it difficult to raise the necessary funds to travel to the UK.
The UCC team were very successful, coming home with the overall trophy on the day. Sponsored by MSD, the trophy will pass to the winners of next year's event, which will likely be held at Queen's University Belfast. Well done to all of the students for travelling to UL to represent us, for doing so well and for coming home with the silverware, and special mention must go to Final year students, Sean Looney and Eoin Keller for organising the transport, t-shirts, teams and celebrations afterwards.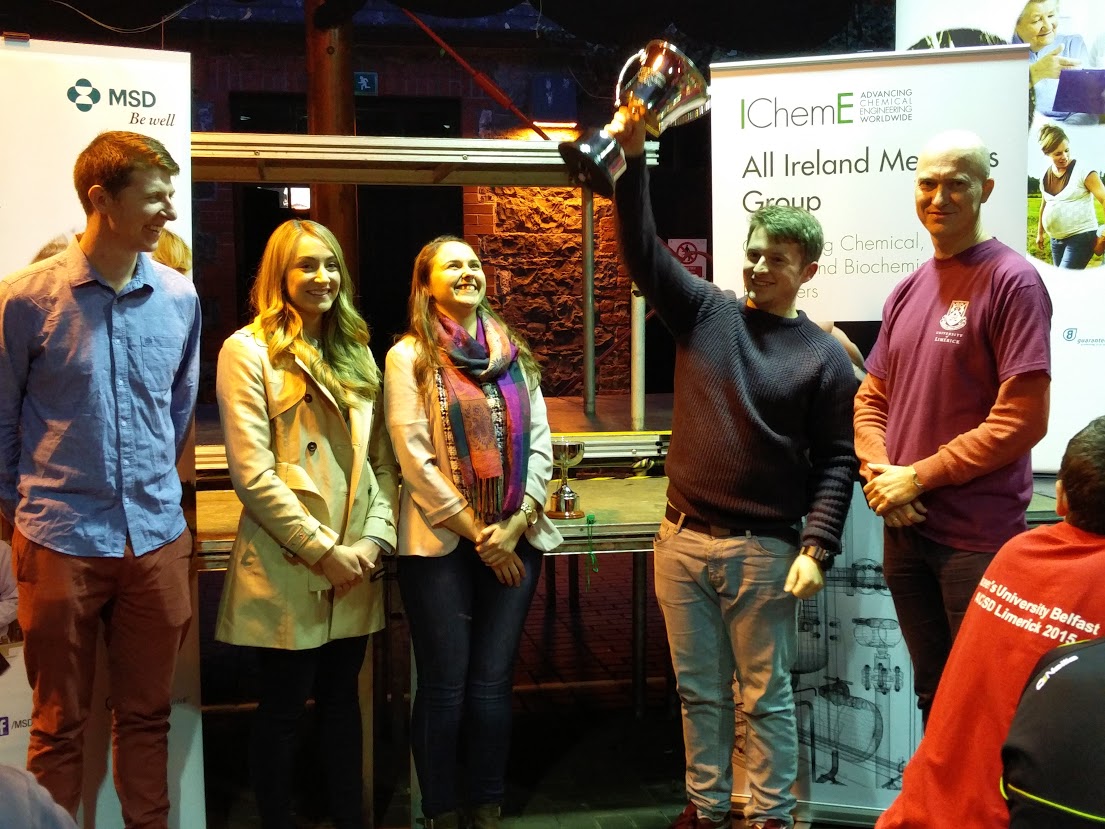 Well done all!