News
News
PM Group connect with Final Year Process & Chemical Engineering Students at UCC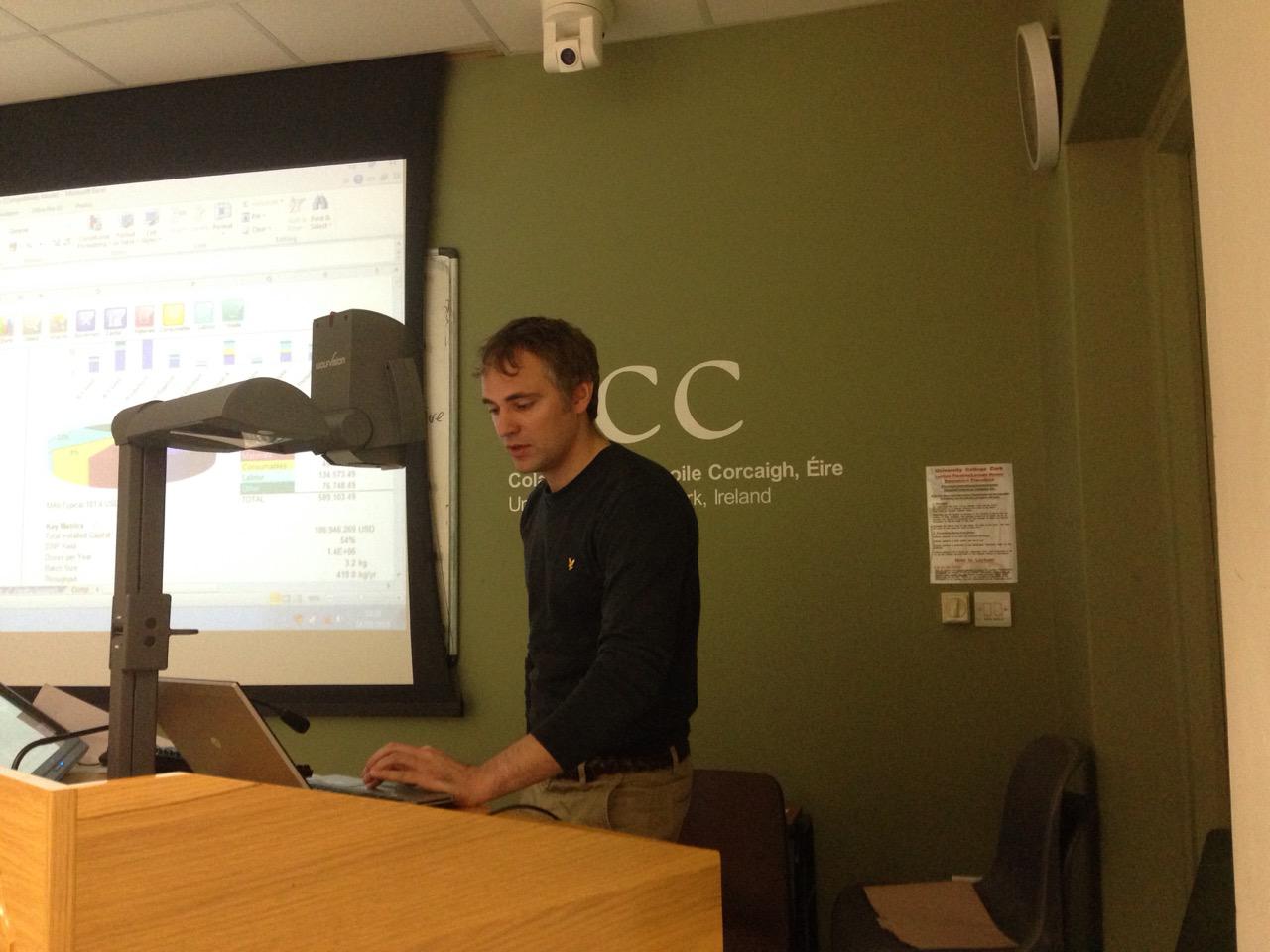 On Monday,14th of September Mr Peter O'Sullivan, Process Group Manager with Project Management Group (PMG) along with colleagues Mr Sean Tully (Dublin Office) and Mr Conor Barry, a recent UCC Process & Chemical Engineering Graduate, gave a presentation to final year degree students on their experience and expertise in the field of Scheduling Optimisation.
During the presentation Mr. Sean Tully detailed the use made of design and optimisation resources such as BioSolve and SchedulePro software.
In recent years PMG has greatly strengthened its links with third level education and with University College Cork in particular!
Picture:- Mr Sean Tully giving his presentation.