News
News
Great Graduates!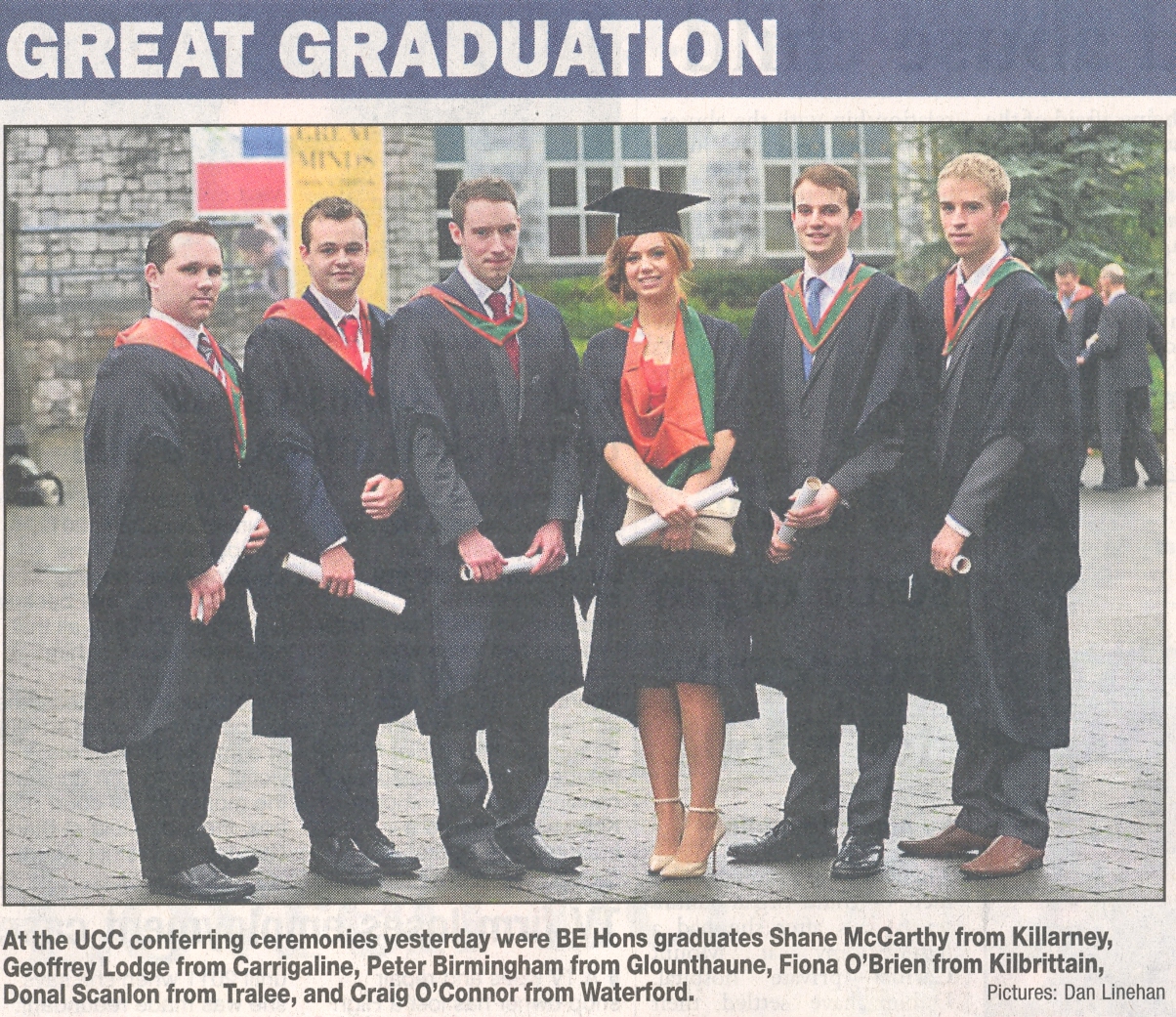 Our BE (Hons) Process & Chemical Engineering Class of 2014 were conferred with their degree parchments on Tuesday, 28th October 2014. The Irish Examiner printed this great photo of a few of the class on Wednesday, 29th October. What a fantastic looking group of Engineers they all are!
They were a great bunch. We are very proud of them for doing so well and they will be sorely missed. We wish them all the very best for their future careers. We know that they will make a difference and we look forward to hearing all about their achievements over the years to come.
Congratulations all of you and keep in touch!