News
News
Great Graduates! Congratulations to the Class of 2015!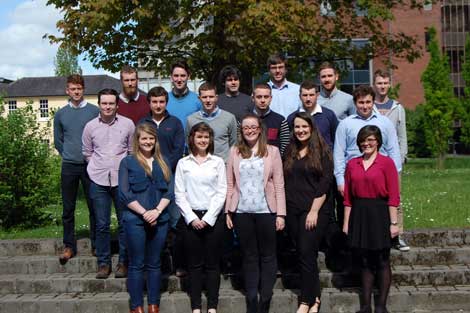 On Monday, 19th October 2015 at 10.00, another class of the brightest and the best were conferred with their BE (Hons) Process & Chemical Engineering degrees.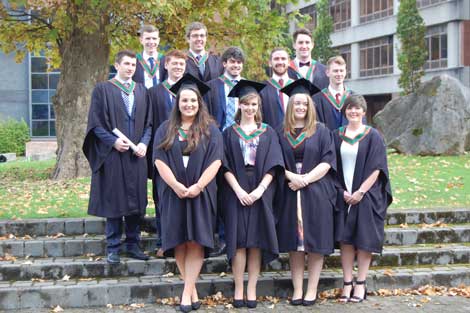 We have enjoyed getting to know you all, and we hope that you will always keep in touch and let us know how you are getting on and where your careers take you.
Congratulations! Be brilliant and have fun :-)
On the day Michelle Leahy was also presented with the Programme Award for the Top Student in Process & Chemical Engineering 2015 by Dr Philip O'Connell of AbbVie, Cork. Michelle was top of the class for all of her four years in the degree programme, and a very worthy winner. Well done Michelle!