Feature Articles
Feature Articles
The Strange Case of 'Cruxy' O'Connor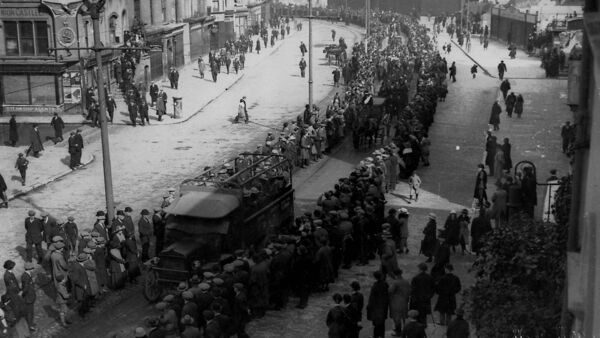 MARK BULIK tells the peculiar story of a freedom fighter, spy, and informer all wrapped-up in one during the War of Independence.
Mourners pray over the coffins of the IRA volunteers killed in the Clogheen Ambush. Picture: Courtesy National Museum of Ireland
The siege of the cottages went on for hours, and much of the action took place right in front of O'Connor's position — the Lewis gun could have been devastating. But it stayed silent, and eventually British reinforcements arrived.
Facing execution in a city under martial law, O'Connor switched sides again, claiming to be a British secret agent.
The Lord Mayor of Cork, Cllr Joe Kavanagh, accompanied by his wife Stephanie, recently placed a wreath at the monument at Ballycannon, Clogheen commemorating the six men who were shot by the Black and Tans on the night of March 22, 1921. Picture: Brian Lougheed
As a grieving Cork prepared a funeral for the six "Ballycannon Boys" on Easter Sunday, the fifth anniversary of the Easter Rising, Cork IRA commanders learned that O'Connor had talked. On Easter, a long funeral cortege wound through Cork to the cathedral, under the nervous eyes of the British army.
Coolnacaheragh ambush changed British strategy
the steps to one of the houses reportedly "covered in blood that flowed from the cottage"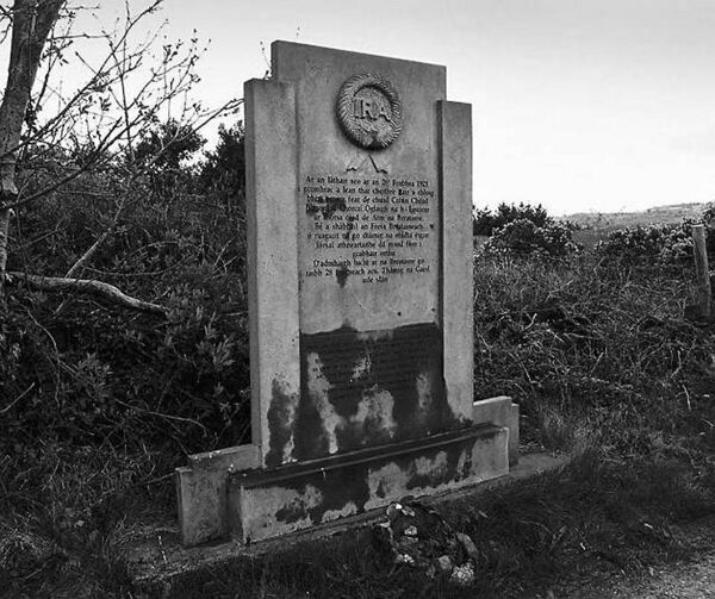 The monument to the ambush at Coolnacaheragh near Baile Mhúirne
The occupants of the two cottages, the Twomey and Cronin families, were told to leave their homes under cover of darkness before the ambush began, on February 25. Gerard Lynch's grandparents, Hannah and Patrick Cronin, were living with Hannah's elderly father Diarmuid Kelleher and their three young daughters, in the cottage that saw most of the action.
- Mark Bulik is a journalist in New York and the author of The Sons of Molly Maguire: The Irish Roots of America's First Labor War. He is currently working on a history of Cruxy O'Connor, the Ballycannon boys and the New York ambush. He can be reached at: markbulik@verizon.net -
This article was first published in the Irish Examiner on 25 March 2021