Atlas of the Irish Revolution Resources for Secondary Schools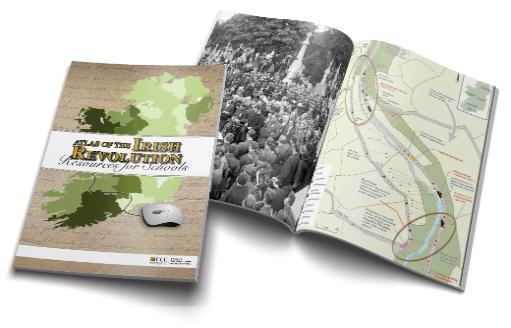 The College of Arts, Celtic Studies and Social Studies, University College Cork is delighted to offer teachers exclusive access to the Atlas of the Irish Revolution Resources for Schools. Developed in UCC School of History by an experienced teacher and historian, the 8 Teaching Units cover a range of themes and topics from the 1845-1923 period, adaptable to the needs of Junior Cycle, Transition Year and Senior Cycle students.
Each Teaching Unit includes a Document Pack containing a selection of original maps created for the Atlas of the Irish Revolution. Complemented by a selection of rare documents and images from the National Library of Ireland and the Irish Examiner archive, these highly visual maps offer students of all levels and abilities access to the landscapes of the revolutionary past.
The accompanying lesson plans and student worksheets will guide teachers in the practical use of this original material in the classroom in order to consolidate learning, reinforce key skills and ignite in their students a passion for exploring and learning about the past.
Resources Menu
Explore the 8 Teaching Units
Testimonials