Feature Articles
Feature Articles
Dramatic intervention by bishops in Irish Civil War politics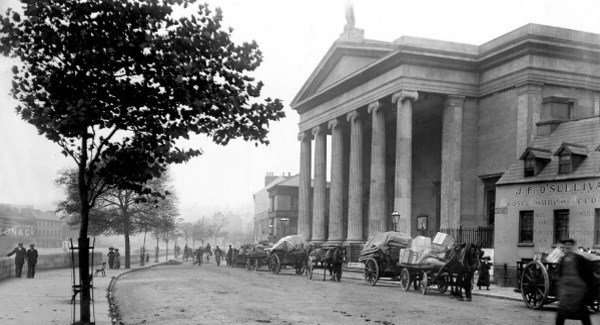 The Irish hierarchy's pastoral letter of 1922 forbidding republicans from receiving the sacraments showed a partisanship not appreciated by Rome, writes Gabriel Doherty
Partition
Once the Dáil vote in favour of the Treaty took place in January, the overwhelming majority of the hierarchy came out publicly, and enthusiastically, in support of the agreement, though Byrne, the new Archbishop of Dublin, did help to convene a conference of pro- and anti-Treaty elements in April with a view to effecting a reconciliation between them. Likewise, several bishops in the newly created jurisdiction of Northern Ireland sought a rapprochement between the factions in the months prior to the outbreak of the Civil War.
'Military despotism'
'Guilty of the gravest sins'
Pastoral letter
Any original text that was subsequently amended/deleted is in square brackets.
'A section of the community, refusing to acknowledge the Government set up by the nation have chosen to attack their own country as if she were a foreign Power They carry on what they call a war, but which, in the absence of any legitimate authority to justify it, is morally only a system of murder and assassination of National forces — for it must not be forgotten that killing in an unjust war is as much murder before God as if there were no war.
The claim is now made that a minority are entitled, when they think it right, to take arms and destroy the National Government. Last April, foreseeing the danger, we raised Our voices in the most solemn manner against this disruptive and immoral principle. … We now again authoritatively renew that teaching and warn our Catholic people that they are conscientiously bound to abide by it, subject of course to an appeal to the Holy See.
No one is justified in rebelling against the legitimate Government, whatever it is, set up by the nation and acting within its rights. No Republican [one] can evade this teaching [in our present case] by asserting that the legitimate authority in Ireland [just now] is not the present Dáil or Provisional Government. [That Government has been elected by the Nation, and is supported by the vast majority of public opinion.] There is no other [Government], and cannot be, outside the body of the people. A Republic without popular recognition behind it is a contradiction in terms.
Such being [the] Divine Law, the guerrilla warfare now being carried on by the Irregulars is without moral sanction, and therefore the killing of National soldiers in the course of its murder before God. … All those who in contravention of this teaching participate in such crimes, are guilty of grievous [the gravest] sins, and may not be absolved in Confession, nor admitted to Holy Communion, if they persist [purpose to persevere] in such evil courses.
It is said that there are [some] priests who approve of this Irregular insurrection. If there be any such, they are false to their sacred office and are guilty of grievous [the gravest] scandal, and will not be allowed to retain the faculties they hold from us. Let it not be said that this our teaching is due to political bias and a desire to help one party. If it [that] were true, we were unworthy of our sacred office. With all earnestness we appeal to the leaders in [of] this saddest revolt Let them not think we are insensible to their feelings — we think of them with compassion We read with horror of the many [unauthorised] murders in the Press.
Gabriel Doherty is a lecturer in Irish history at UCC.
– This article was first published in the special Irish Examiner on 9 January 2023 –