Brave Cumann na mBan Courier in 1916
Brave Cumann na mBan Courier in 1916
'She carried and delivered goods that could have cost her life': A Cumann na mBan courier was involved in a daring but unsuccessful attempt to deliver a key message to the local Irish Volunteers command on Easter weekend, writes Niall Murray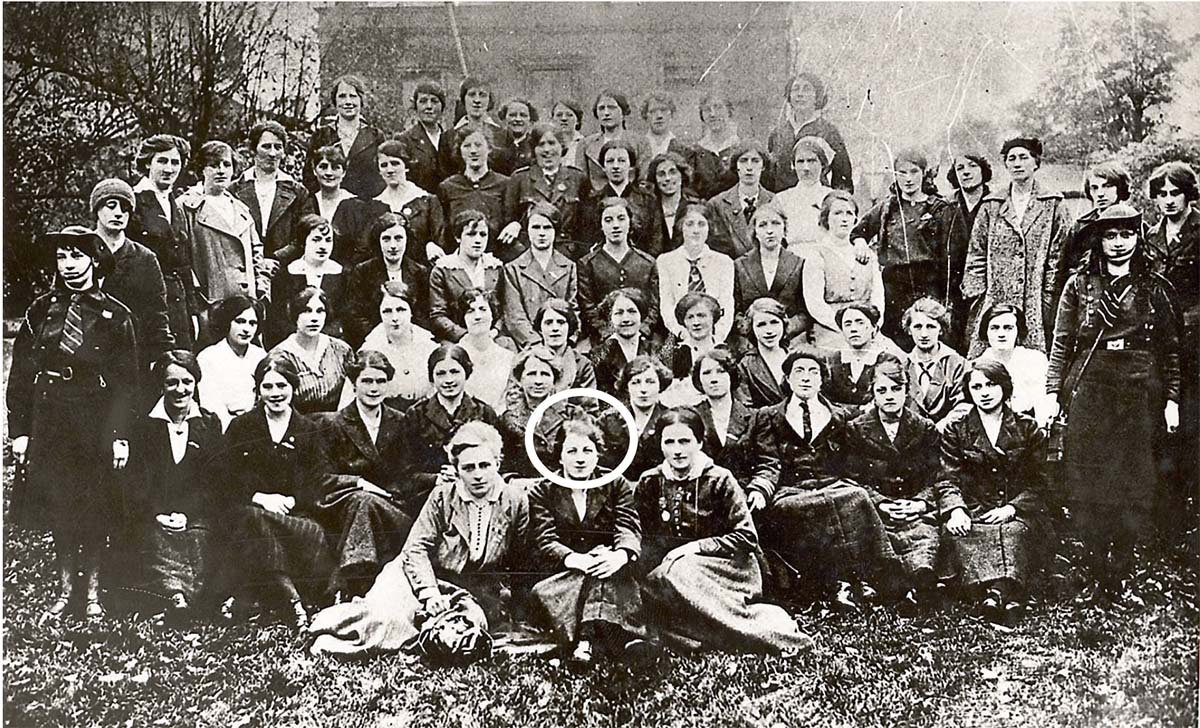 Bridget Foley is seated in the front centre of this group of women who took part in the Rising, pictured during the summer of 1916. Picture: Kilmainham Gaol archive
Bridget Foley died in Cork in 1970, aged 83 and reliant on her pension for military service during the Easter Rising and War of Independence.
While she had grown up in Dublin, it was in the southern capital that she played a daring but unsuccessful attempt over Easter weekend 1916 to deliver a key message to the local Irish Volunteers command.
As a Cumann na mBan courier, she had been up and down to the city over the previous week with messages from Seán MacDiarmada of the Irish Republican Brotherhood (IRB) Military Council. They were for Tomás MacCurtain, commandant of the Volunteers' Cork Brigade, concerning the imminent rebel- lion and the intended role of his men in aiding the importation of German guns through Kerry.
But when Bridget was sent on her final mission to Cork on Easter Sunday, it was a journey beset by mis- hap. She received a visit to her home in Cabra on Dublin's northside at 3pm, giving her another dispatch which she and her sister Cáit were to bring by taxi to MacCurtain in Cork. (The Military Council had probably decided by then to proceed on Easter Monday with the Rising, despite the failed landing of the German weapons.)
Unknown to the Foley sisters, MacCurtain and the Cork Brigade were already on the roads of west and north-west Cork, but were about soon to all head home - except MacCurtain, who remained away from the city until Monday night.
The taxi received four punctures on its journey and the rain that had soaked the Volunteers of the Cork Brigade earlier in the day was now setting in overnight. After just a quick stop for tea for the driver in Thurles, the car's arrival was being awaited by the Royal Irish Constabulary (RIC) as it approached the city, seemingly tipped off by their counterparts in Dublin.
From Dunkettle, the group were accompanied to the city and to the Windsor Hotel, a couple of doors from the RIC station on King Street. Bridget had already stayed twice there in the previous week as she carried messages to and from MacCurtain, after whom King Street would be renamed within a few years.
She had been doing regular typing work in the previous months for Seán MacDiarmada and others like IRB Supreme Council member Diarmuid Lynch, so her movements might well have been under observation as much as theirs by the Dublin Metropolitan Police (DMP). The intention of her late travel on a torrential Easter Sunday night may well have been understood by police, who asked on the journey into Cork if she was carrying any dispatches.
Her answer prompted the next question about the purpose of her journey.
"I have an appointment with my brother, Thadhg, to discuss with him the purchase of some paper from Spicer Bros," she promptly replied, with some half-truth as she expected he may have been in Cork for the races on Easter Monday.
After hiding the message for the Cork Brigade under the carpet beneath her hotel bed, she was summoned downstairs.
"They asked me a whole lot of questions, again whether I had a dispatch and what brought me to Cork," she recalled in a statement to the Bureau of Military History in 1950.
"They made me open my mouth and looked under my tongue, and in my coat pockets. The extraordinary thing was that they never went to my room to examine
my case," she said. Although now under arrest, the Foley sisters were allowed to sleep in the hotel and were told they were free to go next morning - a ruse by the police to try and put her off guard and follow her movements.
It was 11am on Monday before she was free to leave and continue on her mission, ducking out a side door of a city church to ditch her surveillance.
But after eventually making her way to MacCurtain's home in Blackpool, she learned that he was not yet back from the previous day's mobilisation and so she made her way back for a train to Dublin — round about the time the Rising was beginning in the capital.
Bridget Foley went on to serve in support of the rebels during the Rising, a role for which she was imprisoned along with the likes of Countess Markievicz, and James Connolly's aide Winnie Carney, spending almost a week in custody in England before her release.
She later played a significant role in the intelligence organisation run by Michel Collins during the War of Independence, picking up information from a friendly member of the RIC Auxiliary Division in Dublin who was sympathetic when her husband Joe was arrested despite taking no part in the troubles. She spent her later years living in Cork, her parents having been natives of Killeagh in east Cork, where Bridget was buried.
In 1955, Dublin TD Alfie Byrne wrote in support of her military service pension application: "I have known her to travel long distances carrying and delivering goods that if discovered might have cost her her life."
The daring with which she undertook such missions was first proven during Easter Week of 1916.