Rich Ferrie leads an exciting new era for UCC Innovation
A year on from his appointment, Head of UCC Innovation Dr Rich Ferrie discusses the new era for technology transfer at the university. In conversation with Jane Haynes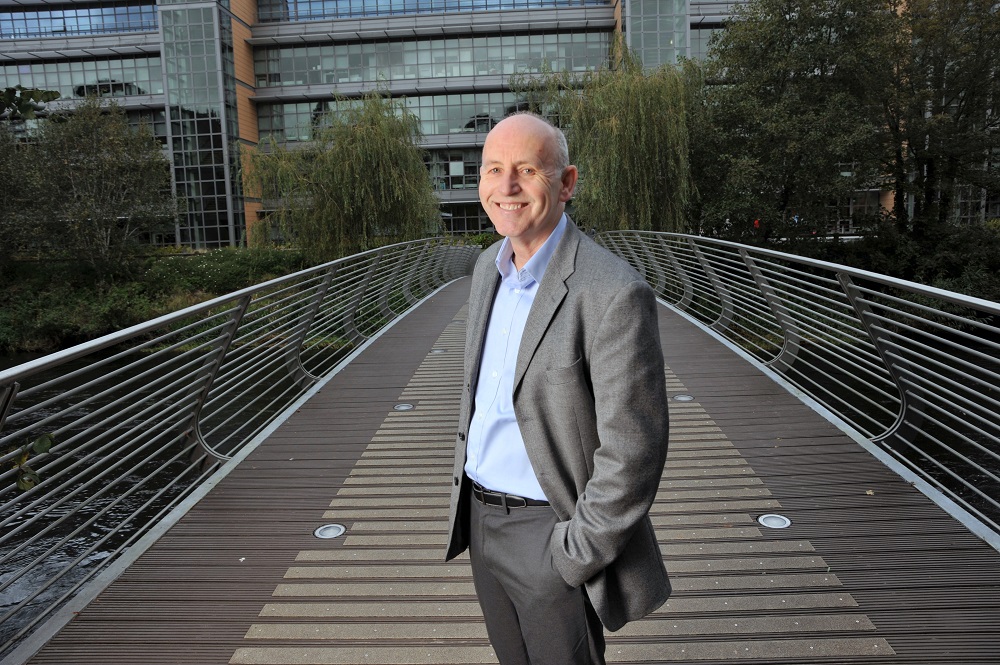 If we ascribe to the saying that, ultimately, progress and innovation win, then with Rich Ferrie at the helm of UCC's technology transfer activity, we truly are winning.
After 18 years at the prestigious University of Manchester, seven of which he spent as the director of its technology transfer office, Rich moved to Cork last November to take up the corresponding role in University College Cork.
While, economically and politically, it has been a time of uncertainty due to the strained Brexit negotiations, Rich's arrival to UCC has sparked an era of exciting change for the entire span of the office and its activities.
As part of a rebrand under Rich's leadership, the office once known as Technology Transfer is now called UCC Innovation and incorporates UCC's incubator and innovation programmes – Gateway, IGNITE, and Sprint– alongside consulting and tech transfer.
Rich says that the strength and diversity of UCC's research was a key factor in drawing him to the role in the first place.
"UCC is top of the tree here when it comes to licencing activity; the highest aggregate number of licences options and assignment of IP of any university in Ireland" - Rich Ferrie
"One thing that Manchester and UCC share is the breadth and quality of research, from computer sciences to IT, biotechnology, medical devices, marine, energy – it's really diverse," he explains.
"Rather than being called the Office of Technology Transfer, which implies a pretty narrow remit, our new branding recognises the breadth of UCC's cognate innovation activities we champion."
One of Rich's first tasks was to revise and upgrade UCC's intellectual property (IP) policy, which codifies the ownership, protection and commercialisation of IP, the nature of support offered by UCC and its policy regarding sharing commercialisation revenues with staff.
Rich's remit is broad; his vision, ambitious. But given his track-record, it's clear that the repositioning of UCC Innovation heralds an exciting time for the entire university community.
Having qualified with a PhD in Molecular Biology, Rich's first insight into the realm of technology transfer came while working as a forensic scientist with the UK Home Office. With DNA finger-printing just recently discovered, Rich was one of the scientists charged with applying the technology to forensic case work. It was through this that he first became familiar with patents and technology development – and the satisfaction of applying research in a way that made a tangible difference to people's lives.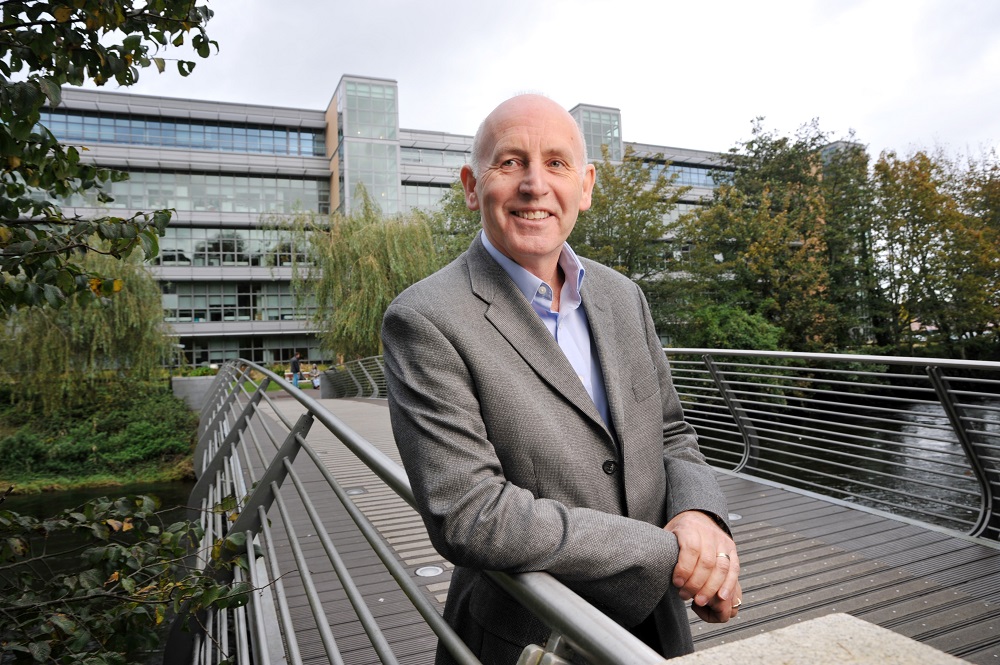 "In looking for a future career, I was really concerned to do something that resonated with me, in the sense that it was applied and delivered something a bit more beneficial to society," he explains.
When the company ICI Diagnostics acquired the commercial rights to the DNA finger-printing patent, Rich was head-hunted to help develop and embed the technology within the company. Thus began a unique career path that has seen Rich involved in every aspect of the technology transfer process.
"I had gone from basic research to applied research, to commercialising research– all in the space of about two or three years. It was quite a big change for me," says Rich.
It was 'curiosity' that led to Rich taking up a business-focused role next, at Zeneca Diagnostics, melding his scientific background with new commercial skills; and while this led him down a new route in his career, this work would also have huge societal impact.
Now in a role focused on technology development and licensing, Rich led a team that would go on to develop the first commercially available genetic test for cystic fibrosis. After the technology was approved for sale, Rich moved to another role – this time, heading up sales and marketing at AstraZeneca Diagnostics.
Pictured at the IP and Conflict of Interest Policies launch in @TyndallInstitut @UCC were Cormac Harrington, Rich Ferrie, Derek Waddell @johbees, Nora Geary and Anita Maguire pic.twitter.com/d13hVWlawi

— UCC Innovation (@ucctechtransfer) October 3, 2019
"I had gone from developing technology to developing products based on that technology, to commercialising the technology. Basically, the next task was: you've helped to develop it, you've manufactured it, now let's see if you can sell it!" recalls Rich, who cites this chapter of his career as his proudest.
"It's a long time ago, but to have been doing basic lab work, making a product out of it, getting the product on the market and seeing the product's impact on people's lives – these are rare moments.
"There have been many more highs than lows in my career, and, of course, I take a lot more pride now in teamwork than individual achievement. If we do things in this office, it's because we're a team. But, in that example…there was a lot of me in what happened!"
For one who loves the excitement of not knowing what's coming past his desk of a day, Rich's jump from industry to university should have come as no surprise. He spent 18 years at the University of Manchester, before UCC caught his attention.
"There's lots of be proud of in what UCC is able to achieve in this space. My job is to try and take things up to the next level" - Rich Ferrie
"UCC is top of the tree here when it comes to licencing activity; the highest aggregate number of licences options and assignment of IP of any university in Ireland. There were more patents filled here than any other university last year, and more products launched based on UCC research than any other university across the country," he explains.
That success, Rich says, is strongly rooted in UCC's research centres and partnerships with industry, which will continue to play an important role going forward.
"There's lots of be proud of in what UCC is able to achieve in this space. My job is to try and take things up to the next level," says Rich.
"One of the things I'd like to put a real emphasis on, is spinning out new companies as well as licencing, and I'm very keen we put in place the supports and finance that allows that to happen."
With Rich at the helm, of one thing we can be certain: the future is exciting and full of potential.
Follow this link for more information about UCC Innovation.
Related articles
In this issue
By topics