Making waves at MaREI
An Tánaiste Simon Coveney opens Ireland's National Ocean Test Facility at UCC's Environmental Research Institute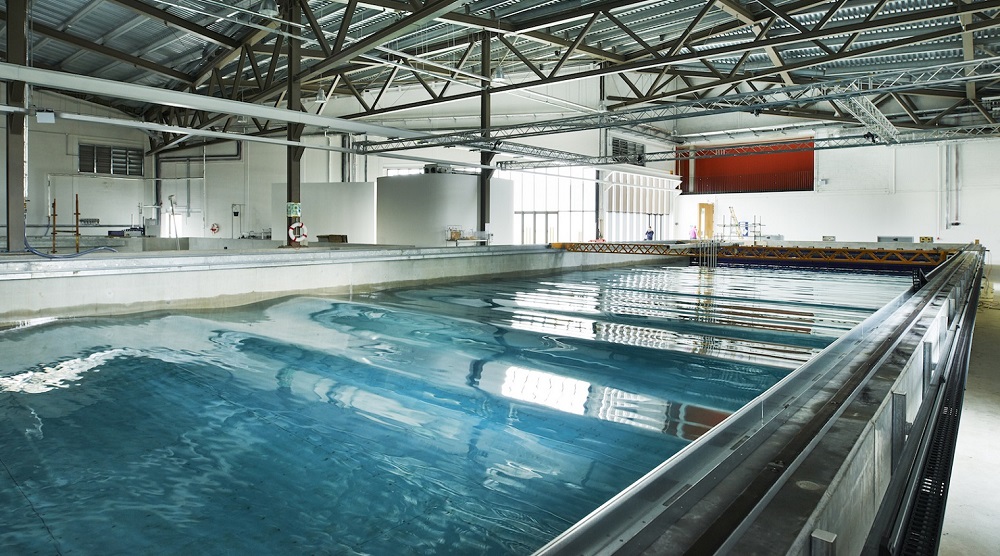 Tánaiste Simon Coveney has described UCC's Environmental Research Institute as a 'vital enabler of Ireland's blue economy'.
The Minister for Foreign Affairs made the comments as he officially opened Lir, Ireland's National Ocean Test Facility, at the ERI's Beaufort building in Ringaskiddy, on Friday.
As Ireland's only ocean testing facility, Lir will provide world-class laboratory testing for offshore wind, wave and tidal energy devices.
President of UCC, Professor Patrick O'Shea, acknowledged the important roles that Lir, and UCC as a leader in marine energy research, will play in such environmentally challenging times.
"Research to unlock the potential of our oceans can provide future solutions," he said.
"Today is a proud day to see Lir become a vital part of Ireland's national ocean energy test infrastructure.
"We are looking forward to working with government departments and agencies in ensuring that the full capacity and potential of Lir to the research community and Irish economy are realised."
Find out more about the Lir facility:
Follow this link for more information on MaREI.
Related articles
In this issue
By topics