The future is bright for soccer's Captain Fantastic
Soccer star Ciara McNamara considers her next move after leading UCC and Cork City to historic victory
In conversation with Jane Haynes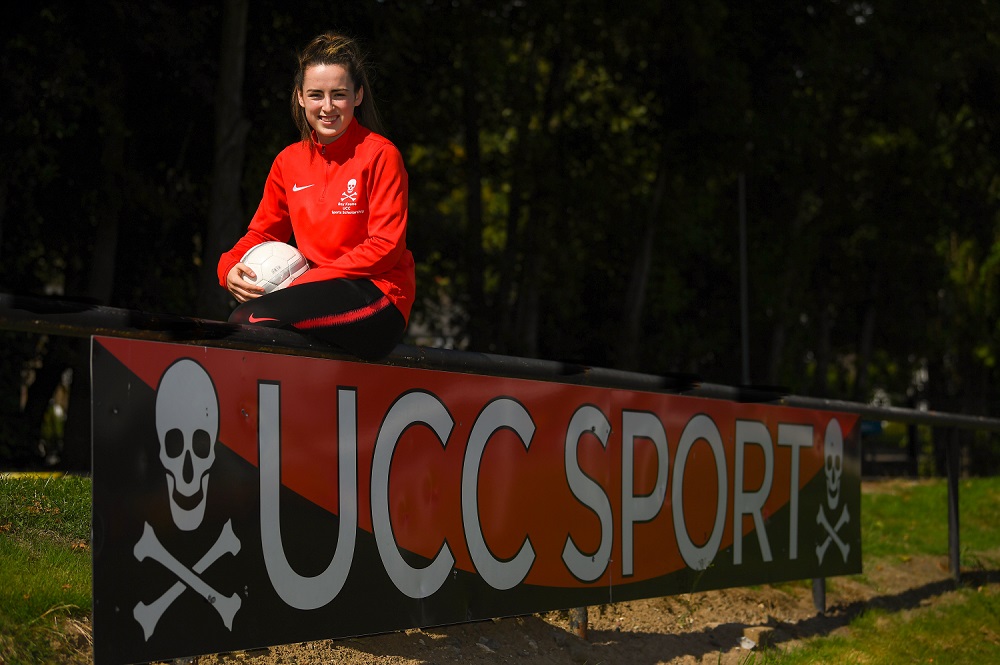 It seems that UCC isn't quite ready to lose soccer star Ciara McNamara.
"There's a masters to my course, and everyone is trying to convince me to go on and do it!" laughs the Social Science graduate, now halfway through a postgraduate diploma in Youth Work.
We can't blame the UCC cohort's efforts to keep Ciara on campus for another year. When the day comes for her to move on from her alma mater, she will leave behind an impressive legacy in the university's sporting history books.
In her four years at UCC, the unassuming yet fiercely driven Ciara has become a prized jewel in our sporting crown. In the 2017/18 season alone, she captained her UCC Ladies Soccer Club team on an historic journey to the Intervarsity finals and led the Cork City Women's team to FAI Senior Cup success.
Ciara has always been a leader, defiant and driven in the face of obstacles. As a child, in the absence of a local girls' team, Ciara lined out alongside the boys of St Mary's, Kilcully.
When the rules dictated that Ciara had to switch to a girls-only league at the age of 12, she honed her craft at Wilton FC. After another stint with St Mary's, she moved on to Holyhill Ladies, before making the monumental move to Cork City WFC. By the time she began her first year in UCC, Ciara's reputation preceded her and she was promptly welcomed into the university's Ladies Soccer Club.
"I knew a lot of the girls from playing with them and against them. I wouldn't say I was earmarked, but they knew I was coming to UCC – they knew to look out for me," she recalls.
Despite the intimidation of being the 'newbie', and thanks to senior players taking her under their wing, Ciara thrived at the UCC club. She was awarded the elite Roy Keane Soccer Scholarship, and by the end of her second year she had made captain.
"The World Student Games are on again this summer, so that's something I've earmarked for myself. I want to be on that plane going to Italy" - Ciara McNamara
Leading her club team once again this year, it's clear why Ciara is such a respected captain: she's generous in her acknowledgement of those who have laid the path for her, and she's hungry to push further. Indeed, she's already eyeing up a winner's medal in this year's Intervarsities.
"We got to the final last year, and we lost in the last minute of extra-time. We're so close, so hopefully, we can go one step further and win the league or the Intervarsities. It would be lovely to finish college with that."
Of course, winning the FAI Women's Senior Cup with Cork City WFC – while wearing the captain's armband, no less – somewhat softened the blow of 2017.
A day in the life of Captain Ciara sounds hectic. She is the first to admit that it can be 'a bit of a struggle', but her passion pushes her to keep striving ahead.
"If you love something, you're going to make it work," says Ciara, who also coaches alongside her father in Holyhill.
"There were times during the semester where I felt like I was just getting up, going to college, going to training, going home, going to bed – you do feel like you don't see anyone, but that's only two or three months out of the year.
"There will be times when you're tearing your hair out, but you're going to make it work."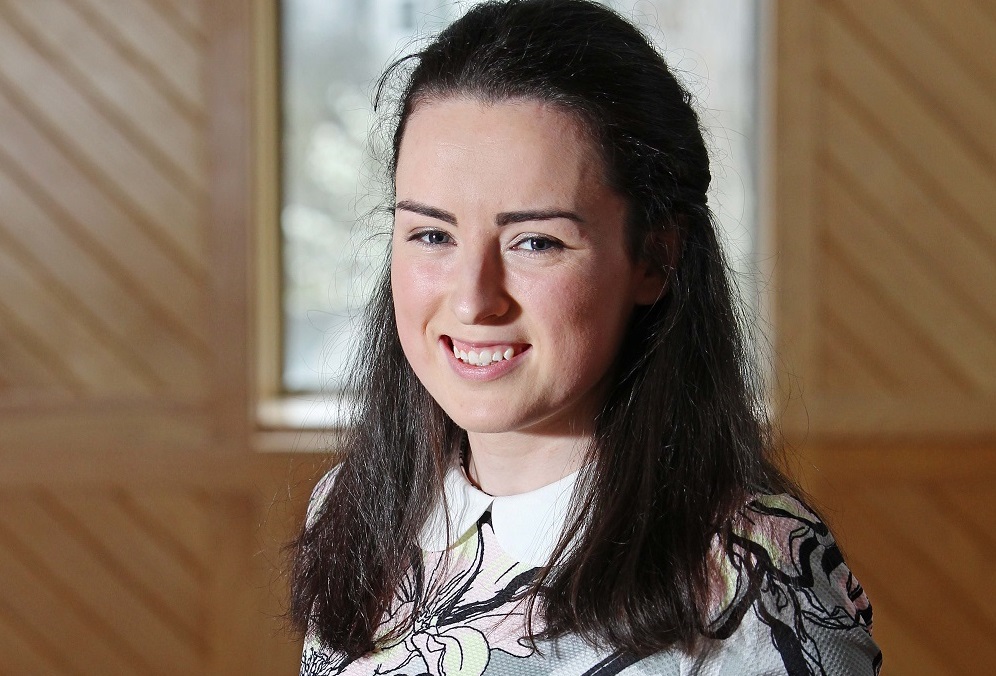 If anyone can sell us the idea that hard work and dedication pay off, it's Ciara. So, with a world of possibilities at her feet, what does the future hold?
Social science and sport have naturally combined to create somewhat of a niche path for Ciara, who hopes to pursue a career in youth work after completing her postgrad. Soccer will still play just as great a role, and she's got big plans for the coming years.
"I'd love to get a senior international cap, even just to be called into a camp," says the super-focused Ciara.
"The World Student Games are on again this summer, so that's something I've earmarked for myself. I want to be on that plane going to Italy."
Of course, for a player of Ciara's calibre, there is also always the possibility of getting the call to go pro; and while she admits that the 'what if?' occasionally plays on her mind, for now, Cork is the place to be.
"I'm more than happy to stay at Cork City FC. I'm enjoying it, and there's been progression here, year after year – even in the league, in terms of promotion, the kind of facilities we have here. You're kept on your toes all year round," she explains.
"Obviously, I'd love if someone contacted me, but I'd find it very hard to leave Cork."
And Cork – and UCC – will find it very hard to say goodbye!
Follow this link for more information on sport at UCC.
Related articles
In this issue
By topics