RTÉ to air 'Atlas' documentary
The Irish Revolution is based upon Cork University Press' best-selling Atlas of the Irish Revolution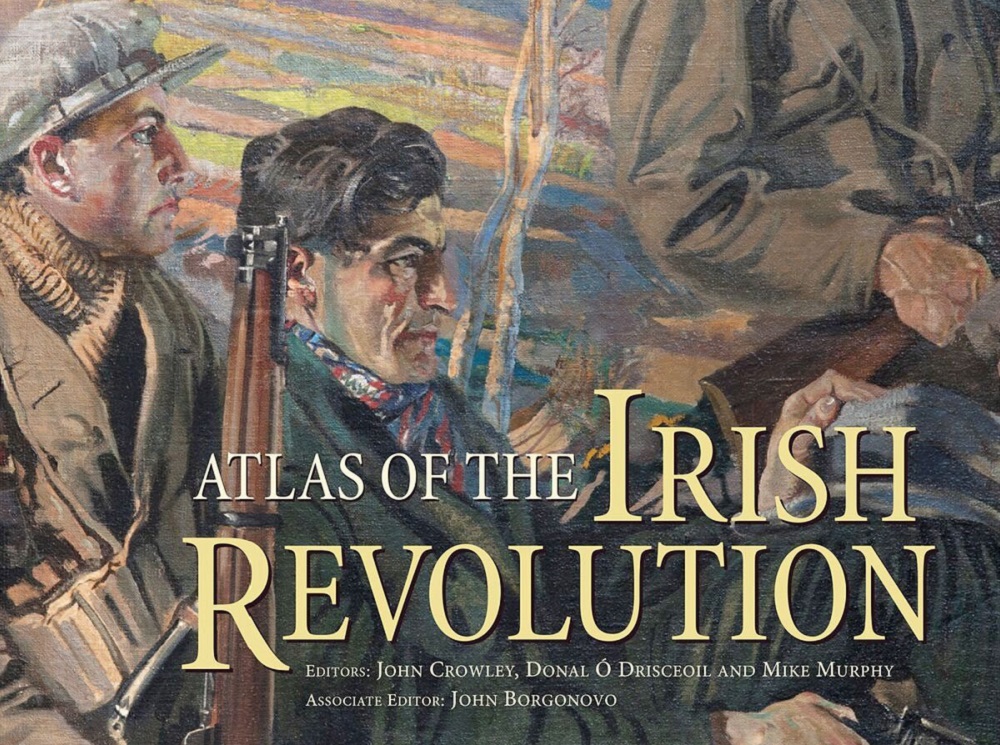 A documentary based upon Cork University Press' award-winning Atlas of the Irish Revolution will screen on RTÉ this February.
The Irish Revolution will map the development of Ireland over the period 1919-21, beginning with the convening of the first Dáil.
A collaboration between RTÉ and UCC, The Irish Revolution is narrated by actor and former UCC student Cillian Murphy, and features never-before-seen archive footage.
The first episode of this three-part documentary is set to air on February 4, at 9:30pm on RTÉ One.
A sold-out preview screening is taking place in Cork Opera House on January 29, with President Michael D. Higgins scheduled to attend. The screening will be followed by a Q&A session moderated by Dr John Bowman, and event proceeds will benefit Cork Penny Dinners.
The Atlas of the Irish Revolution won widespread acclaim upon its release in 2017. Edited by UCC's Dr John Crowley, Dr Donal Ó Drisceoil, Mike Murphy and Dr John Borgonovo, the book also contains contributions from more than 100 leading scholars.
Listed by President Higgins as a must-have book for every Irish household, the Atlas won the prestigious Bord Gáis Energy Book of the Year 2017.
Follow this link for more information on the Atlas of the Irish Revolution.
Related articles
In this issue
By topics