UCC honours its graduates with the official naming of the Alumni Bridge
Graduates recalled special memories of university life as they joined President O'Shea in unveiling the newly-named Alumni Bridge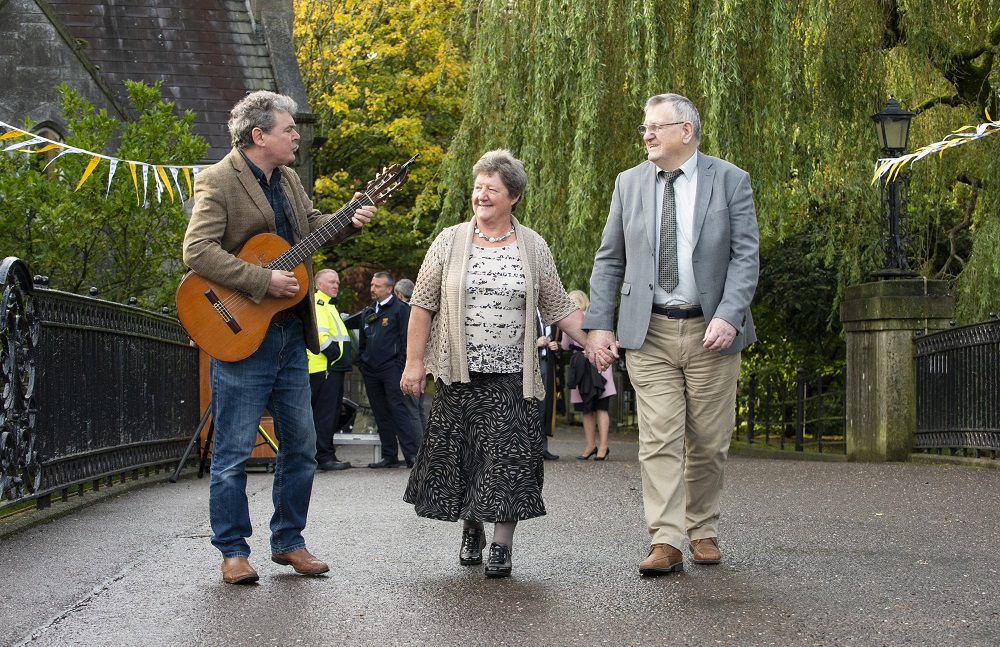 October 18 marked an historic day at University College Cork, with the official naming of the bridge at its ceremonial gate, henceforth known as the Alumni Bridge.
Built in 1929, the bridge – which links the main university campus to Western Road – has carried generations of students as they have made their way to and from UCC.
For 90 years this bridge has been an important part of our iconic campus, and now, officially named the Alumni Bridge, it takes on a new significance, symbolising UCC's commitment to building lifelong relationships with its graduates.
A special ceremony was held in honour of the bridge's naming, with a procession consisting of Professor Patrick O' Shea, UCC President, and 50 alumni – one from each of the last graduating years – making their way from the Quad down to the picturesque spot over the river.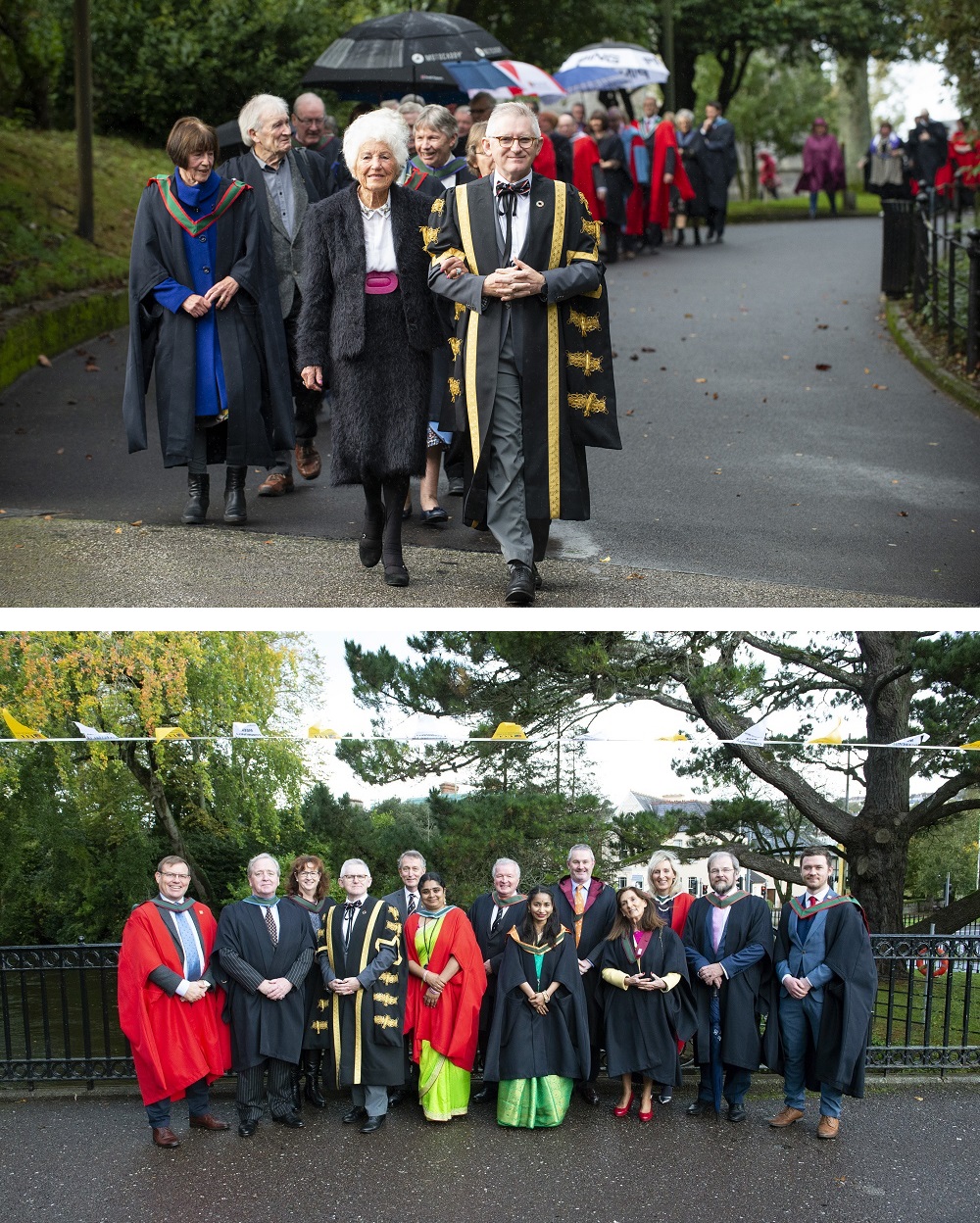 A plaque was unveiled on the bridge, with 92-year-old alumna Ryta Gleeson doing the honours. Also in attendance were graduates Catherine and Philip Ryan, who met during their time at UCC. The couple, who were pictured walking hand-in-hand over the bridge in the Evening Echo some 50 years ago, recreated the moment in honour of the event.
Well-known musician and UCC alumnus John Spillane added yet another special touch to the proceedings, giving a live performance of a song written specially for the occasion.
President O'Shea spoke of the significance of the bridge for UCC's 185,000+ alumni:
"UCC's Alumni Bridge is a hidden gem," he said. "For 90 years, it has silently borne our students as they pass back and forth to the university. Today's ceremony will ensure that it becomes a more visible part of our rich heritage; a place of personal and public ritual to further strengthen the bonds that bind our alumni to their university."
Follow this link for more information about UCC's Office of Alumni and Development.
Related articles
In this issue
By topics