Interview: Ryan Tubridy chats politics, history and his love of the arts on UCC visit
Ryan Tubridy spoke to UCC student and journalist Matthew Moynihan about politics in the wake of the election, his own college experience, and the recent passing of some of his RTÉ colleagues.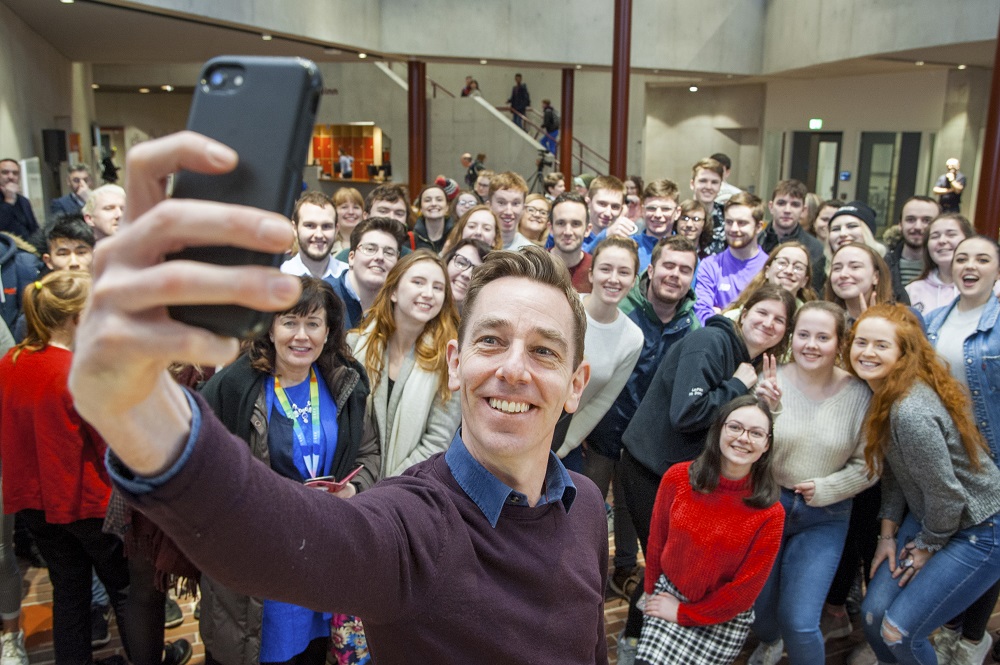 On 10 February, UCC welcomed Irish broadcaster and presenter Ryan Tubridy to campus for a very special event.
Coinciding with the launch of the new Hub, Ryan was invited in to meet and speak with our students on a topic he is extremely passionate about: history.
The roles were reversed for Ryan as he took his seat in the Hub's atrium, to be interviewed for UCC FM by Matthew Moynihan, second-year Arts student and journalist, in front of a live audience of UCC students and staff.
Throughout the course of Matthew's interview, Ryan spoke about the importance of history, his love of the arts, and his impressive career journey. He also shared his thoughts on General Election 2020 as well as some nuggets of advice for young people embarking on their studies and careers.
Ryan then threw it open to the floor, engaging in a lively Q and A with members of the audience across topics from politics to the environment.
You can listen to Matthew's full interview with Ryan through the link below.
Related articles
In this issue
By topics