Billy Morgan: Pride of Cork
GAA legend Billy Morgan marks 10 years of Sigerson Cup football at UCC
In conversation with Adrian McGearty. Words by Jane Haynes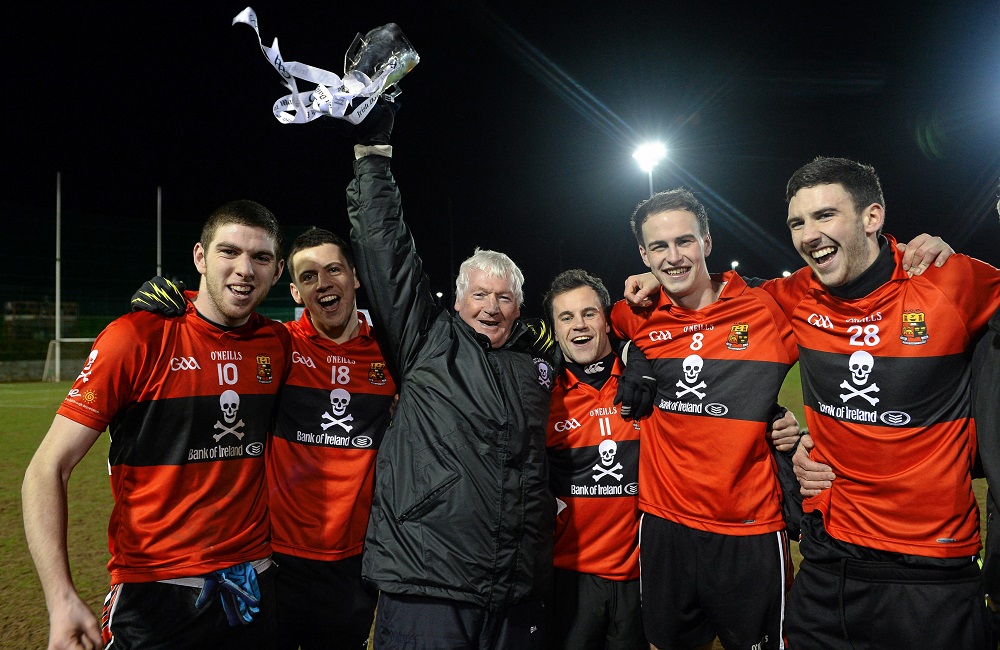 "I once mistakenly said to my wife that the happiest days of my life were in UCC!" jokes Cork GAA legend, Billy Morgan.
"Maybe not the best thing to say, but I have great memories of my time in UCC – they were very, very happy times."
It's a beautiful sentiment echoed by alumni all over the world, but it's particularly timely to reflect on Billy's affinity with his alma mater as he marks a decade of coaching UCC's Sigerson Cup teams this month.
For anyone not in the know, the Sigerson Cup tournament holds an historic legacy in college-level football. Billed as the premier Gaelic football championship for higher education institutions in Ireland, the tournament showcases the cream of up-and-coming GAA talent.
Billy, himself a two-time Sigerson Cup winner from his days studying at UCC (Bachelor of Arts, Higher Diploma in Education), holds the tournament in high esteem.
"There are certain people out there who want to get rid of it, but I think some of them are missing the point that Sigerson football is a great breeding ground for inter-county footballers," he explains.
"Sigerson football is played at a high level. You're coming up against top-class opposition. You are training and playing with top-class players.
"And I think the coup of that, is that when Kerry won their All-Ireland in 2014, there were eight UCC players on that team; seven of them were recently out of UCC."
"There are certain people out there who want to get rid of it, but I think some of them are missing the point that Sigerson football is a great breeding ground for inter-county footballers" - Billy Morgan
Billy has steered UCC to victory twice in the competition during his decade-long stint. As a decorated former Cork Senior Football and Nemo Rangers player and manager, he brings unrivalled knowledge, unique insight and impeccable professionalism to the setup. He also brings oodles of that good old county pride and passion.
Like many sporting legends of his ilk, Billy admits he was 'sports-mad from the time he could walk'. A true Corkonian, he describes hurling as 'his first love' and the iconic Christy Ring as 'a hero' during his childhood.
"There was a little patch of ground in front of our house where we played," he reflects, fondly.
"And we played every sport that was going, between hurling and soccer; rugby; even tennis, a bit, with the hurleys – we didn't have racquets."
Billy honed his skill as a student at Coláiste Chríost Rí, a school with a strong GAA tradition and links to his local club, Nemo Rangers. He flourished at UCC, and back-to-back Sigerson Cup glory was a sign of the success to come.
Billy went on to win an impressive list of honours as a player, including All-Ireland Senior Football victories at both club and inter-county level. The winning streak continued as he set down his jersey and slipped on the 'bainisteoir' jacket, with three stints as Cork Senior Football manager yielding major honours.
His return to UCC, in 2009, was followed by the brace of Sigerson Cup victories (2011, 2014) and a special Alumni Award in 2016, in honour of 50 years of outstanding service to UCC GAA.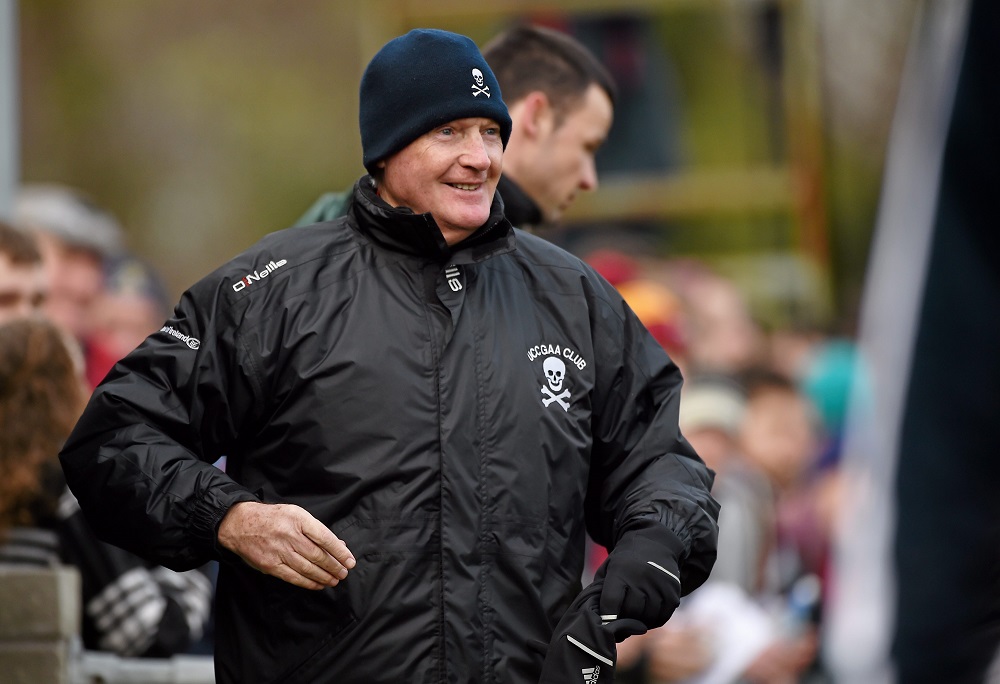 It's a very special gesture, having enjoyed success at the highest level, to come back to your alma mater and pay it forward to the next generation; to do so for a decade shows an extraordinary level of dedication to developing the game.
It also shows a passion for your sport that goes beyond just winning the next trophy. There's a greater reason why Billy holds the Sigerson Cup in such high esteem:
"I enjoyed it so much in UCC, and you make lifelong friends there, from different counties, different clubs.
"I think it's the same today, it hasn't changed. Sigerson has that capacity to bond people and maintain that bond over a length of time."
Looking ahead to the 2019 tournament and what it might hold in store, Billy is confident of UCC's ability to compete at Sigerson and beyond.
"We have won two Sigersons in the last few years. In both of those teams, the majority of Cork players are among the best that I can remember," he says.
"We have produced very good Cork players, and I think there are a few UCC players here now who will be pushing Cork teams in the near future."
Click on the logo below to discover more faces, places and stories of Cork.
Related articles
In this issue
By topics