Full-circle for Paul as UCC extends partnership with Cork City FC
The ties between University College Cork and Cork City FC run deep, says Paul Wycherley, CCFC General Manager and UCC alumnus. In conversation with Jane Haynes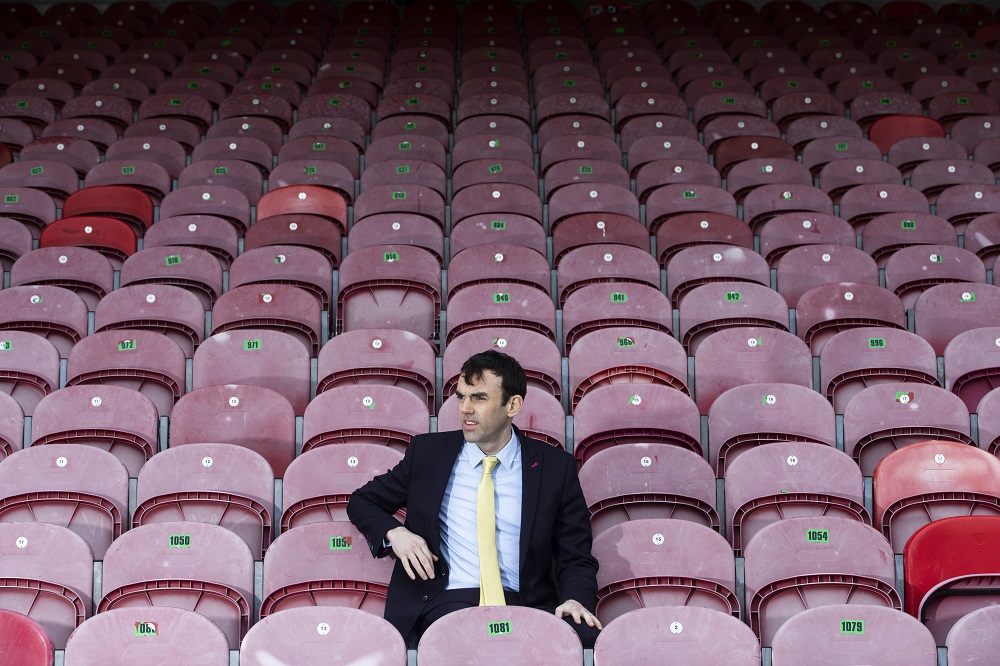 Community, from our city centre campus to far beyond the county bounds, is the beating heart of University College Cork. And anyone who drives past Turner's Cross stadium on match day, budging through traffic as fans young and old troop along the footpaths bedecked in green and red, will experience the very same at Cork City Football Club.
Next to a shared desire to lead and achieve, it is this common affinity with community which makes the partnership between UCC and Cork City Football Club– which has just been extended to 2022 – such a natural fit.
"We're both striving to be the top in our industries, and UCC fits fantastically within the club's community ethos," says Paul Wycherley, General Manager of the fan-owned Cork City FC.
While former UCC President Michael Murphy once described the partnership as 'the marriage of the skull-and-crossbones with the Rebel Army', the ties between these iconic Cork establishments run back much further than 2017.
Glimpses of the Cork City FC crest pinned to blazer lapels or, during the colder months, adorning green-and-red hats and scarves around campus, will give insight into the affinity between club and campus. You see, at UCC, Cork City FC has long been in the hearts of students and staff alike.
"We're both striving to be the top in our industries, and UCC fits fantastically within the club's community ethos" - Paul Wycherley
The proof lies with Paul himself, a former Graduate of the Year and UCC AFC player and coach, who jumped at the chance to take on his role, after years spent working in England with prestigious clubs like QPR, Millwall and AFC Wimbledon. Indeed, there's something almost poetic about the importance of UCC and Cork City FC, both separately and in partnership, to Paul's story.
"Being involved with the UCC soccer club was a huge part of my life, inside and outside of UCC," he reflects.
"You're able to learn a lot of extra skills: playing in a team sport, coaching, and the administration I was involved in. That really did help me in my career.
"If I bring it back around to when I applied for the job as General Manager of CCFC, part of my application and interview process was my involvement with UCC – because you could relate that to people in Cork."
Similar stories abound as you make your way around club and campus. Take, for instance, the club's manager, John Caulfield, a UCC legend in his own right who previously led UCC AFC to Collingwood Cup success. Or Seán O'Conaill, of the Department of Law: a super-fan, founder and member of the supporters' trust FORAS (Friends of the Rebel Army Society), who has often advised the club on sporting legal matters.
Then, of course, there are the players – Cork City Women's FC captain and postgrad student Ciara McNamara, and 2018's Player of the Year, Sean McLoughlin, who is studying Business Information Systems, to name but two.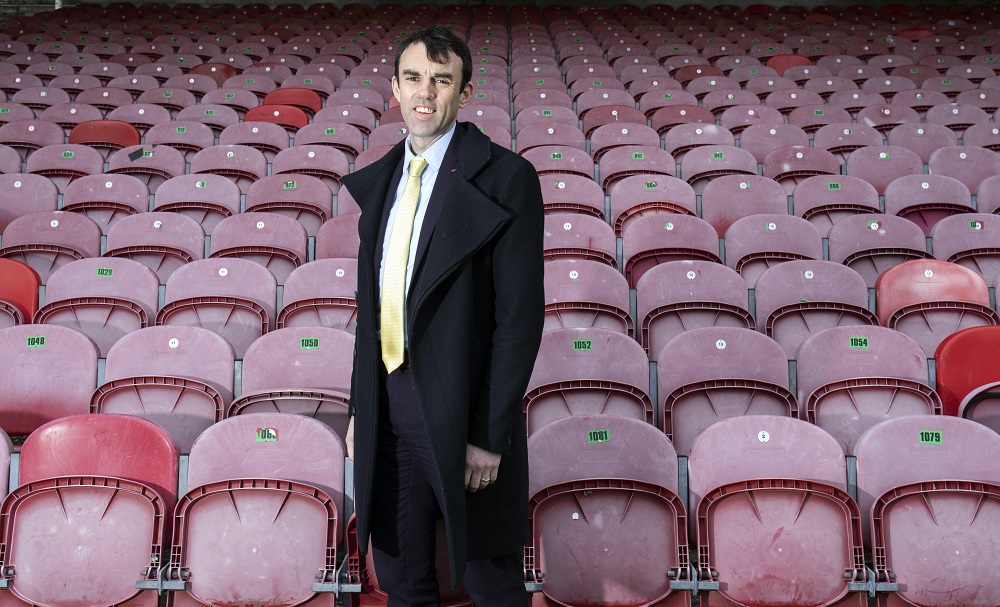 Of course, while those stories and connections help to build the firm roots of every good partnership, they are strengthened by the working parts everyone sees on the surface. And while fans will certainly be familiar with the UCC logo on the front of the jersey, around the pitch, and inside the match programme, the official partnership goes far beyond this.
While the Cork City players have full access to the Mardyke Arena, with its state-of-the-art gym and hydro-pool, along with a team of sports science and physiotherapy professionals; there is also the academic aspect of the partnership.
"Several of our players are on courses at UCC – some of them are on full-time undergraduate courses, some of them are on evening courses," explains Paul.
"And that's a real attraction, I think, for the players who are currently in the club, but also for prospective players. By coming in with us and partnering with UCC, there's the opportunity to gain a top academic qualification, which the partnership actually supports."
The passion that exists among the community for the game and the club is evidence of exciting things to come from the future of this partnership – starting with the club merger, which saw Cork City FC fully merging with the once-separate Cork City Women's FC.
"It's important to promote the women's game, and build that up and try to support them as best we can," says Paul, explaining that the same academic, and many sporting, supports will now be available to the men's and women's teams.
data-lang="en">

We are delighted to confirm that we have extended our partnership with @UCC and @MardykeArenaUCC until 2022! Read more: https://t.co/M0mRI4gDs3 #CCFC84 pic.twitter.com/SdeiHjFGWc

— Cork City FC (@CorkCityFC) February 5, 2019
Engagement with the entire range of UCC's sports clubs, particularly UCC AFC, is also on the cards.
"Sean McLoughlin and Shane Daly-Bütz are two players who have come through our relationship with UCC's soccer club, and it's a relationship we would like to strengthen and empower more," he says.
"We want to support the forthcoming sports strategy and sporting landscape at UCC, and to be part of that working together with people like Morgan Buckley.
"It's not just the partnership you see on the front of the shirt – we have this partnership for another four years from now, let's fully engage with all of UCC."
Find out more about sport at UCC through this link.
Related articles
In this issue
By topics