CEO and camogie star Mary O'Connor is leading change for women in sport
After enjoying success on the field and in the boardroom, former Cork star and CEO Mary O'Connor is helping to move the goalposts for women in sport. In conversation with Jane Haynes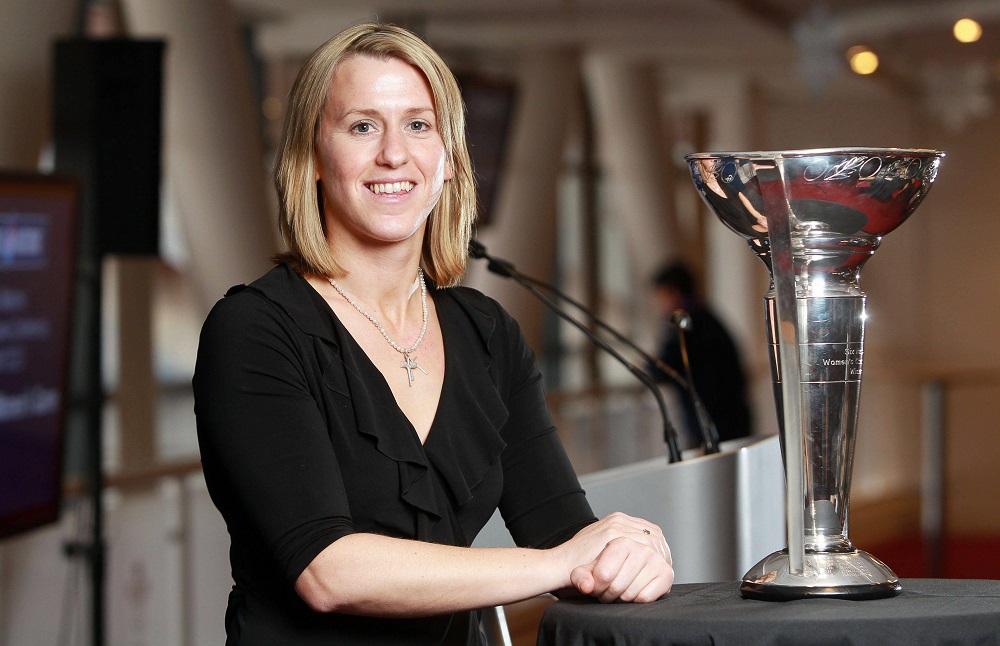 "When I took off the helmet, the boys would say 'Oh my God, you were marking a GIRL!'"
Mary O'Connor can laugh now as she recalls the reaction to her 'big reveal' at the end of a match, as the lone girl playing for the boys' hurling team. Back then however, for a sports-obsessed little girl, it was serious business.
"I was conscious that I was different, and I didn't want to be different – I just wanted to play the game like everybody else and not have to worry about being the only girl."
The tale lingers on the mind as Mary, now CEO of the Federation of Irish Sport, discusses a new initiative that the organisation is supporting and presenting: the 20x20 campaign, which aims to tackle key issues facing women's sport in Ireland.
The brainchild of Sarah Colgan and Heather Thornton of Along Came a Spider, the not-for-profit campaign aims to create a cultural shift in the presentation and perception of women's sport in Ireland. With the backing of key sporting bodies, media organisations and sports figures – and the support of President Michael D. Higgins – the goal is to increase media coverage of women's sports, attendance at women's games, and female participation at all levels of sport by 20 per cent each, by 2020.
It's a cause of particular importance to Mary, a woman who, as a child, cut her hair short specifically to blend into the boys' hurling team. Already a member of the local girls' team, her passion for sport drove her to seek out every opportunity to play – and gender was no stop to her.
Growing up in Killeagh, Co. Cork, an area with a strong sporting tradition, Mary was lucky to be able to seize those opportunities. While the secondary school she attended – St Mary's High School, Midleton – was 'a hotbed of sporting opportunity', she spent her evenings at Cork or club camogie training sessions.
With a career in sport on the cards, undertaking the certificate in Leisure and Recreation at Coláiste Stiofáin Naofa was a natural next step. Eager to join the workforce immediately, Mary began her career in games development.
"I went to Limerick IT as a very raw 20-year-old, as a female games promotions officer for GAA within the college," she explains.
"I stayed there for four years, and I think that was a huge advantage for the job I'm in now, because I've an understanding of what grass-sports need."
The next chapter of Mary's career brought her back to Cork where she spent four years coaching in schools, before joining the Camogie Association as a development officer. She thrived in a role which focused on giving young girls the opportunity to play sport, and nurturing and developing that raw passion and talent for the game.
"I covered Munster and South Leinster, just trying to give girls the opportunity that I had. I had felt it was a natural given but, in some counties, camogie wasn't played or there wasn't the opportunity to play," she explains.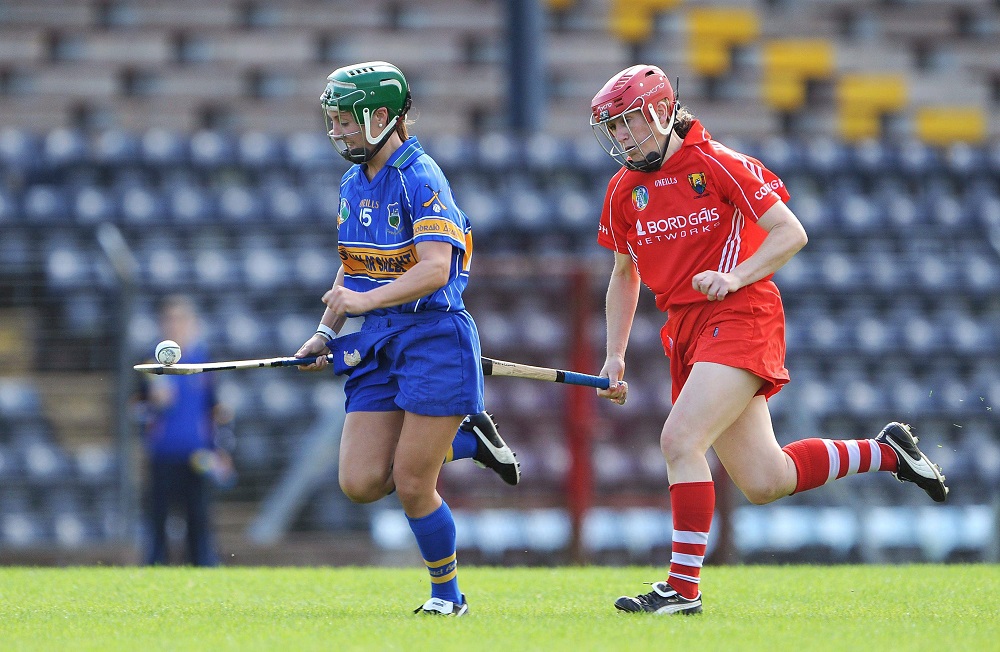 It was during Mary's 12-year tenure with the Camogie Association – holding roles as Director of Development and Acting CEO – that she decided to undertake her MA in Social Sciences in UCC, studying Voluntary and Community Sector Management.
"It was brilliant," says Mary, who recently returned to campus, to present in the Quercus Lecture Series.
"I had been away from education for 20 years at that point, and I learned a lot from my peers and lecturers."
It was in 2017 – after completing the Camino trail solo, and following up with a tour of England, Scotland and Wales – that Mary felt the time was right for a change. She stepped up to a new challenge, taking on the role of CEO of the Federation of Irish Sport.
Mary's career trajectory is as inspirational as it is impressive, and it's a story that began with opportunity – the opportunity to play sport, develop a skillset and apply that to both work and play.
It's this concept of opportunity as the seed to success which underpins the 20x20 campaign, in which Mary and the Federation are integrally involved.
"If you value and champion elite female athletes, the next generation behind them will be inspired" - Mary O'Connor
"Sarah and Heather didn't have a huge background in sport so, with my expertise, we helped to develop the content and the campaign theme," she explains.
"The role of the Federation is to try and galvanise the support of the national governing bodies of sport and the local sports partnerships, to come behind this campaign, sign a charter, and commit to a pillar."
The campaign tagline, 'If she can't see it, she can't be it', sends a powerful message of the impact of visibility – something which, Mary says, is essential for nurturing our budding young talent.
"Around 4 per cent of media coverage of women in sport was reported last year. If you're a young girl, and every day you open up a paper and all you see is men, that's not going to inspire you," she says.
"We want to give girls the opportunity to see the range of sports they can play, where they can play them, and how they can play them.
"We also want girls to know that they can have the opportunity to play, or be a referee or judge, or become an administrator, or even just attend and watch these sports.
"Women who are elites in their sports in Ireland should be valued and championed. And we believe that, if you value and champion these elite athletes, the next generation behind them will be inspired."
Follow this link for more information on the 20x20 campaign.
For more information on sport at UCC, click here.
Related articles
In this issue
By topics