UCC makes Green Flag history…again!
UCC has become the first university in the world to be awarded a fourth Green Flag, in acknowledgement of its commitment to a sustainable future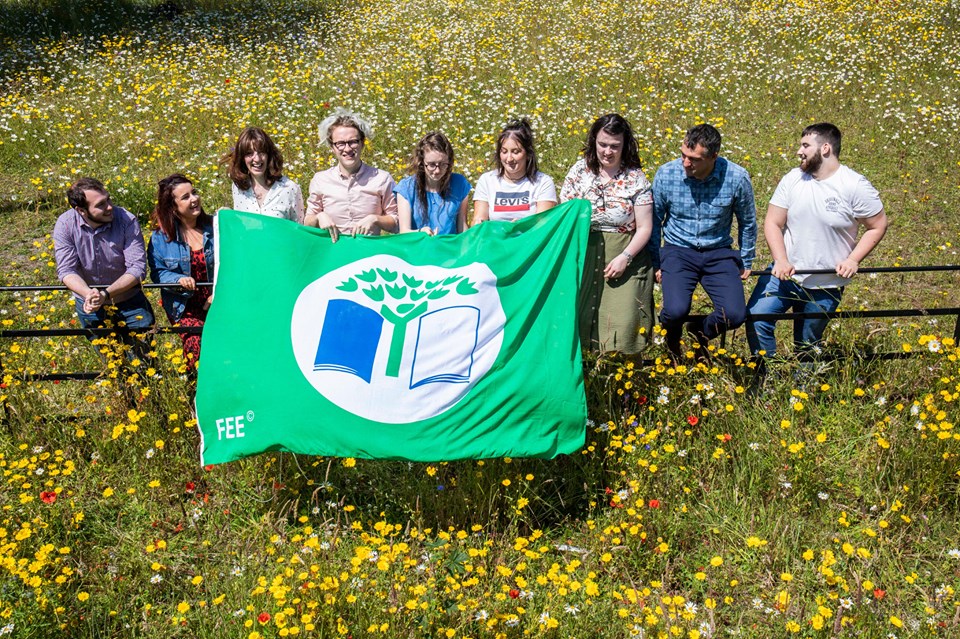 UCC has made history in the green space once again, becoming the first university in the world to be awarded a fourth Green Flag for its commitment to sustainable development.
The award was presented by An Taisce, on behalf of the Foundation for Environmental Education, as part of the Green Campus Programme. This initiative acknowledges those institutions which have demonstrated a long-term commitment to environmental awareness and environmentally-friendly practices, through a seven-step programme.
Staff and students were invited to the Quad to witness the flag being raised by Professor John O'Halloran, Deputy President and Registrar, and members of UCC's Green Campus Team.
Professor O'Halloran, who also co-chairs the university's Green Forum, welcomed the news, saying: "Our success is thanks to the student-led, research-informed, and practice-focused nature of the Green Campus programme at UCC."
UCC's story with Green Campus dates back to 2010, when the university became the first third-level educational institution in the world to be accredited with an international Green Flag award.
The latest award follows a reassessment of UCC's Green Flag Programme, which took place in spring. The resulting report highlighted key points of progress for the university, including a reduction of 30 percent in waste generation (2012 – 2017) along with a one-third (33 percent) improvement in energy efficiency.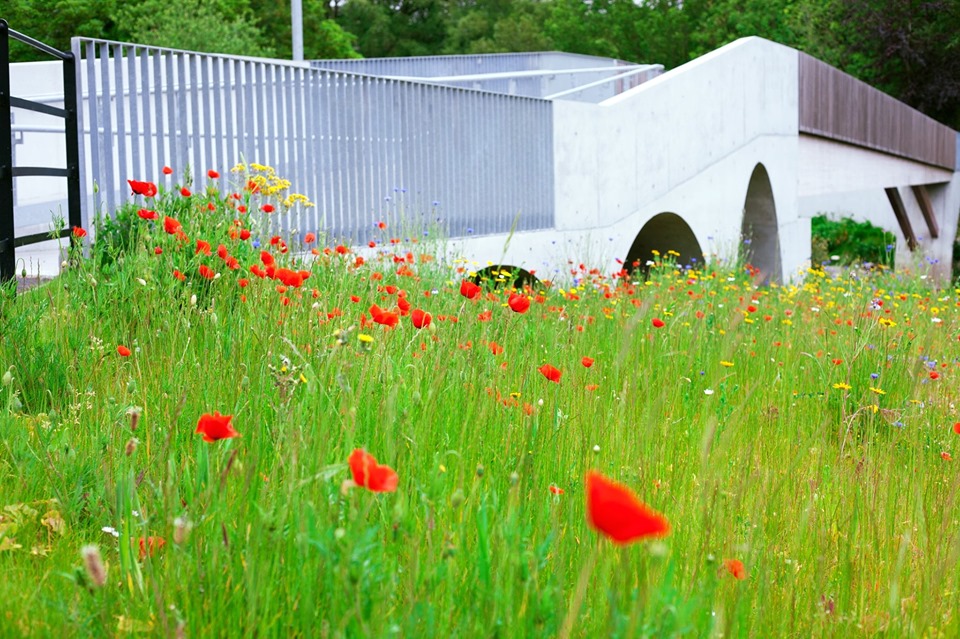 The instalment of honeybee hives, the opening of Ireland's first single-use plastic free café on campus, and the creation of a wildflower meadow in the lower-grounds were also highlighted within the report.
The raising of the fourth Green Flag comes just months after UCC was ranked as a leader for sustainable social and economic impact, in the 2019 Times Higher Education University Impact Rankings.
In the inaugural rankings, which assess a university's efforts in working towards the UN Sustainable Development Goals, UCC was placed first in Ireland, and 21st overall for its work towards creating a sustainable future.
Follow this link for more information about UCC Green Campus.
Related articles
In this issue
By topics