Praise for The Irish Revolution as 'Atlas' documentary airs on RTÉ
Episode one of The Irish Revolution aired in a special preview event, attended by President Michael D. Higgins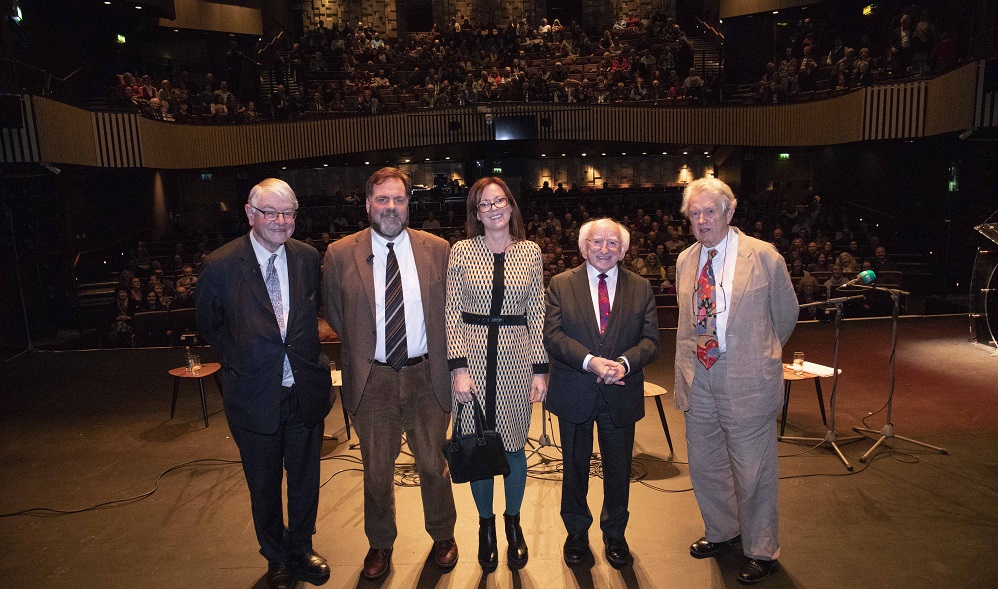 'Brilliant but devastating' was one viewer's summation of The Irish Revolution, RTÉ's three-part documentary based upon Cork University Press' awarding-winning Atlas of the Irish Revolution.
Viewers have praised the documentary, which featured powerful local stories as well as striking original archive materials to tell the story of Ireland between 1919 and 1921.
Directed by Ruan Magan and narrated by one-time UCC student Cillian Murphy, The Irish Revolution is a collaboration between the national broadcaster and University College Cork, produced to mark the centenary of the War of Independence.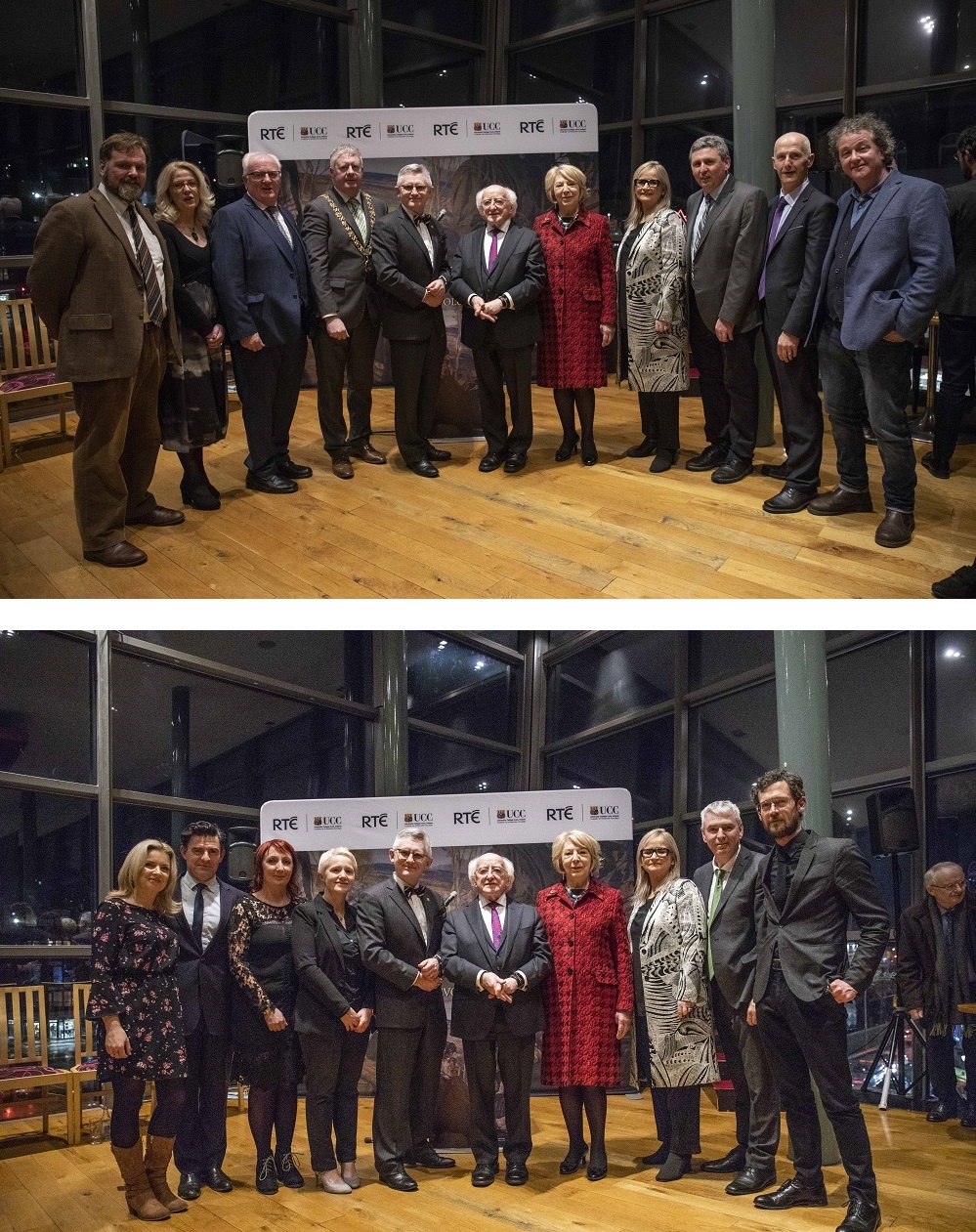 Episode one of the documentary aired on RTÉ One on February 4, with all three instalments hailed by viewers for their original treatment of this key period in Ireland's history.
The documentary was given a fitting launch last month, with President Michael D. Higgins and his wife, Sabina Higgins, attending a special preview event at Cork Opera House. They were joined by Dee Forbes, Director General of RTÉ; Lord Mayor of Cork, Mick Finn; UCC President, Professor Patrick O'Shea; and Atlas editors Dr John Crowley, Dr Donal Ó Drisceoil, Mike Murphy, and Dr John Borgonovo.
The preview was followed by a panel discussion, chaired by historian and broadcaster John Bowman. Proceeds from the event went were donated to Cork Penny Dinners.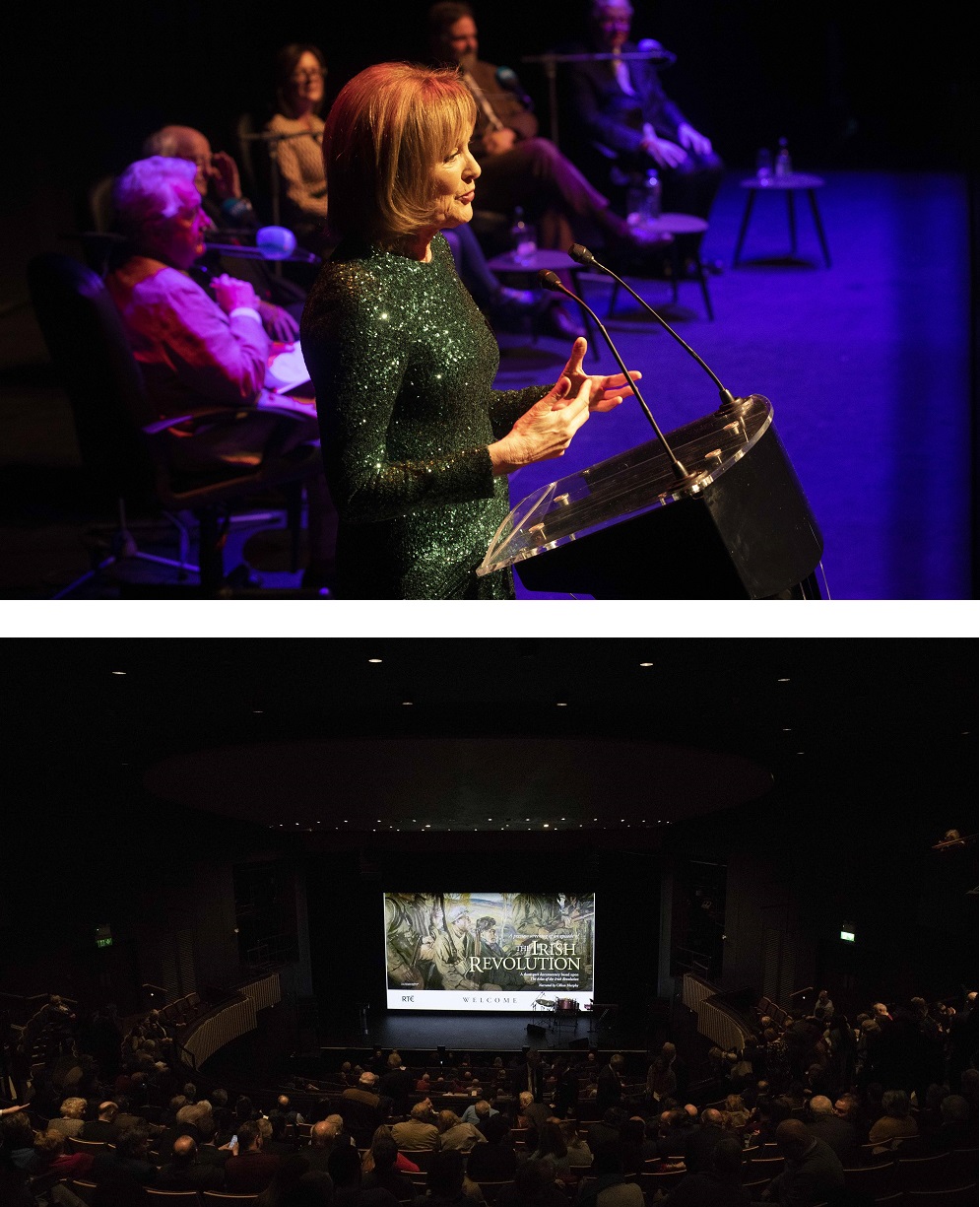 The inspiration behind the documentary, the Atlas of the Irish Revolution, has been making waves in the publishing world since its launch two years ago, winning the prestigious Bord Gáis Energy 'Book of the Year' 2017.
The Irish Revolution is now available to watch on RTÉ Player through this link.
Related articles
In this issue
By topics