Future of Irish hockey in safe hands with rising star Hannah
Last week, Hannah Humphreys claimed silver with the Irish team competing at the EuroHockey Indoor Championships in Bratislava. Jane Haynes chats to the UCC Hockey star and Chemical Sciences student about her next big challenge, and the importance of not taking sport too seriously.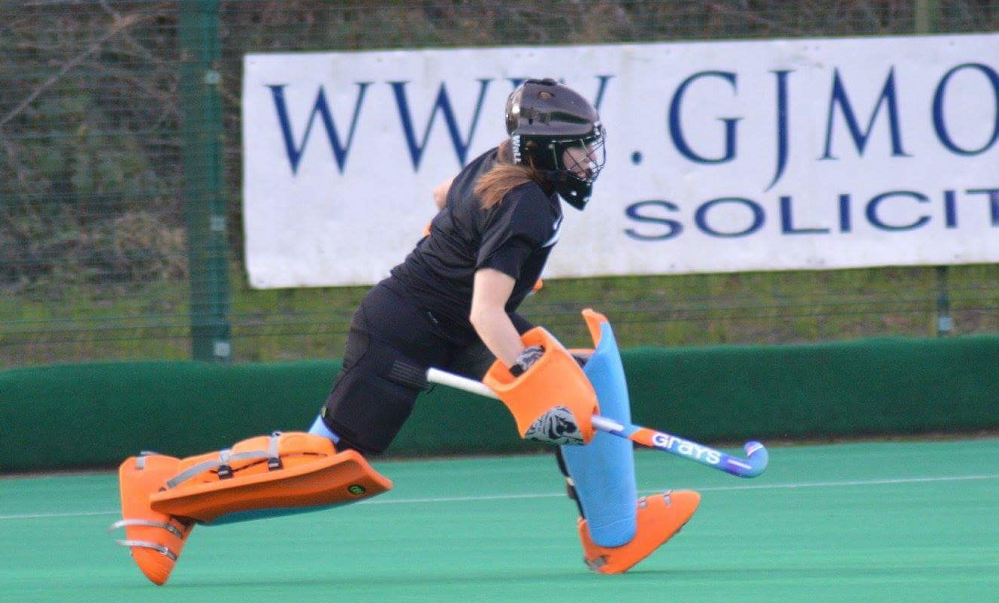 A call-up to represent your country at a European championship marks quite the start to the New Year; getting that call-up for a style of sport you've only been practicing for a couple of weeks is nothing short of impressive.
Hannah Humphreys – UCC Chemical Sciences student, Quercus Sports Scholar, and member of the Irish team that just won silver at the EuroHockey Indoor Championships III in Bratislava, is really that impressive.
While the 20-year-old goalkeeper is already prolific in the UCC and Munster hockey communities, and has made her mark all the way up at Ireland's youth levels, over the past two years she has been making waves at the more senior national levels. In March 2018, she was called up to Ireland's U21 hockey squad, and again for the U23 Women's Four Nations Tournament a year later.
The recent call-up to the squad representing Ireland at this month's EuroHockey Indoor Championships came as quite the shock to Hannah, a seasoned field hockey player.

"It was a big surprise seeing as, up until two weeks before, I had never played indoor hockey!" laughs Hannah.
Ireland's women earned European indoor promotion at the first attempt after they romped over the line in Bratislava, earning them a silver medal from the third tier of continental competition with two big wins on Sunday.https://t.co/4fXWxeHqBb pic.twitter.com/FWrzodHcGW

— The Hook (@hookhockey) January 26, 2020

Chatting during a hectic week of training, Hannah sounded remarkably cool - which pretty much sums up the attitude of this stalwart of the hockey net.
Cork native Hannah, who comes from a sporting family, found her niche in goal during her Junior Cert year at St Angela's, slotting into the position when there was no one else to fill it. As her talent and displays for her college, province and country have proven, however, this move was far from a fluke.

Indeed, Hannah attributes her affinity to the position of goalkeeper to the hand-eye coordination she developed through playing GAA and tennis previously - and, of course, being "a bit of a thrill-seeker"!

Those thrills have been coming thick and fast in recent times. Representing her country in front of a 1000-strong crowd at the Four Nations last year, in particular, was a phenomenal experience that Hannah will not soon forget.

And she is keen to enjoy those moments to the fullest. While it's easy for a young athlete to succumb to the pressures and inevitable disappointments surrounding selection and performance, Hannah has adopted an admirable attitude to the process.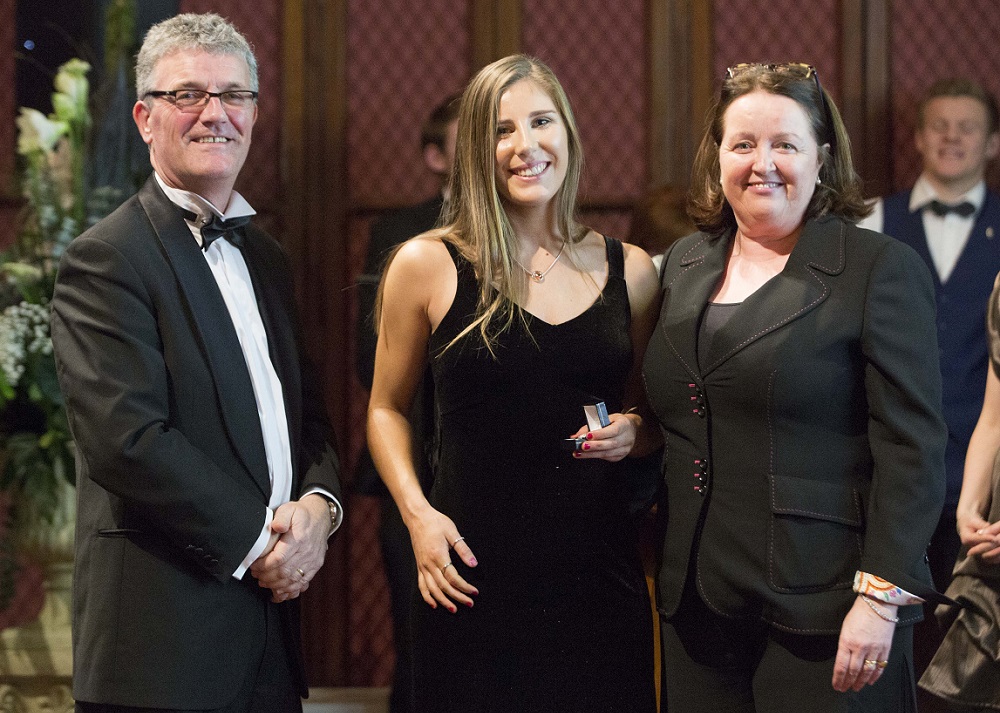 "There were times in the past where I've been dropped from an international team and taken it really badly," she says.

"It happened when I was in sixth year and I was really upset, and I think it did affect me going into my Leaving Cert. So, I've learned not to take sport so seriously and to always enjoy it."
Between her college coursework, and training and playing with her UCC, provincial and national teams, a week in Hannah's life sounds hectic. Now in Year Three of her four-year course, she says her own determination - along with the support of both her lecturers and the Quercus team - helps her to keep everything balanced. Surfing and chilling with her friends - and her dog - meanwhile, fill her all-important downtime.
While Hannah's hopes for the future are to find a balance between her sport and a career in STEM, she has very specific goals in mind for the coming months.
"I want to make the U23 trip in the US next summer," she says, "and by the end of the year, I'd like to be in the position where I'm being noticed by the reps as a strong goalkeeper."
Fresh from her success with Ireland at the EuroHockey Indoor Championships, we predict great things to come for Hannah.
Follow this link for more information on sport at UCC.
Related articles
In this issue
By topics